Best Countries To Teach English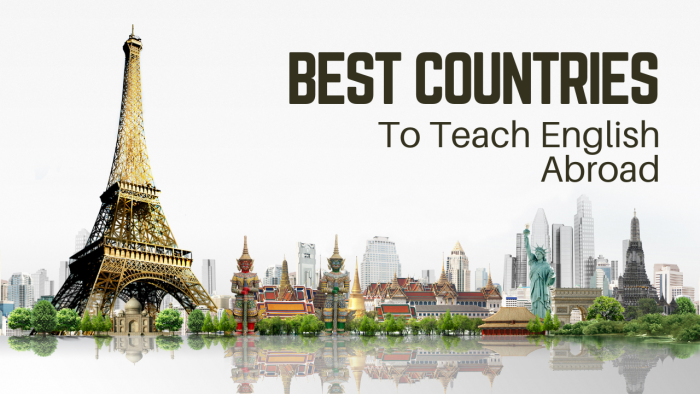 Best Countries To Teach English
There are 67 countries in the world that recognize English as their official language. This leaves 128 countries where you can still teach English abroad. That's a lot to pick from!
Today, we'll give you a brief overview of the top 30 countries that are most sought-after to teach in (according to Google search volume).
30

. Peru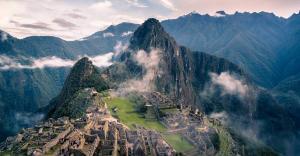 If you want to experience tropical rainforests, the mighty Andes, and Machu Picchu, then you should try teaching English in Peru.
Peru is not a place where you can exactly get rich but you expect to earn anywhere from $500 to 1,000 USD. This is on par with a lot of other countries in Latin America where it's mostly about the experience abroad.
29

. Myanmar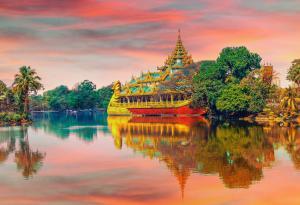 Anyone with an adventurous bone in their body has to come to Myanmar and see it for themselves. They say teaching English in Myanmar is not for the faint of heart.
It's dirty, loud, and traffic is horrific. Meanwhile, people are overwhelmingly friendly. They make it feel like you're a part of the family. And this is why so many foreign teachers spend their full contract and more in Myanmar.
28

. Qatar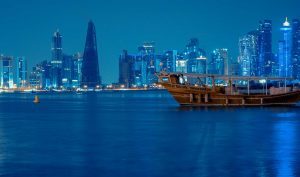 Qatar is safe with strict laws in place. The work is pretty relaxed. But unfortunately, most jobs are through word of mouth. This means that most TEFL teachers are somewhat excluded.
Even though the stricter qualifications limit the potential pool of qualified teachers, the higher than average pay and standard of living means it isn't difficult to find qualified teachers. So not only is there a lot of demand for English teachers in Qatar but there's also a high supply.
27

. Chile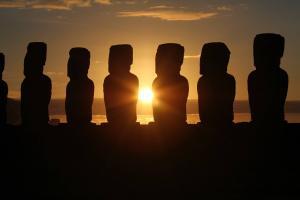 Teaching English in Chile is the perfect opportunity for foreign teachers because of its economic growth, political stability, and modern cities. Chile is known for being a safe country.
In fact, it's ranked as the most peaceful country in Latin America. But it's also very scenic with an abundance of wildlife, nature, and unique cultural history such as in Easter Island.
Teaching English in Chile.
26

. Argentina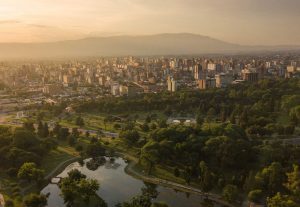 Argentina can be tougher and more competitive than it looks. Despite a shaky economy, there is still a lot of demand for English, especially in business. Teaching English in Argentina won't make you a crazy amount of Dinero.
Instead, most people teach there for its delicious cuisine, admired culture, and lovely people. It's also a place for its inspiring scenery like the nearby mighty Andes, and of course, Iguazu Falls.
25

. Malaysia
Malaysia is at the heart of Southeast Asia. Teaching English in Malaysia gives you desirable elements like mountains, beaches, and tropical rainforests. Although Malaysia is not at the top of the list for a lot of people, the people there are warm and friendly.
And once you settle in, lifestyle only gets better from there. But because the standard of English is already pretty good, there is a smaller market for TEFL.
24

. Indonesia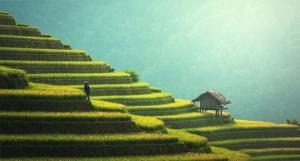 Teaching English in Indonesia gives you the best of both worlds. If you want the hustle and bustle of an urban center, pick somewhere like Jakarta. For anyone that wants a relaxed life, take it slow on a tropical island.
Indonesia is the fourth most populated country in the world with 258 million people. But it's still a developing country. So this means the potential for future growth is monumental, which includes the demand for English teachers.
23

. Poland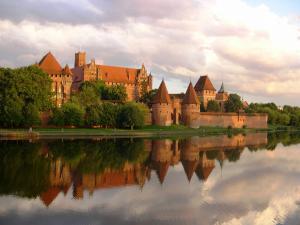 Teaching English in Poland is for anyone who wants to take a small step out of their comfort zone. You don't get too far away from the travel safety of Western Europe.
People are warm and welcoming, it's full of history and culture, and a society in transition, which is always interesting to see and experience. It is often overlooked for teaching in Europe but it shouldn't be.
22

. Saudi Arabia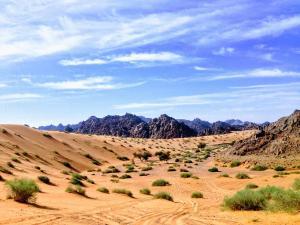 Teaching English in Saudi Arabia is difficult for some TEFL teachers to take in all at once. No alcohol, no dating, no cinemas, and it's just a big desert. Saudi Arabia is a strange place to live for many expats.
Reactions vary considerably with many staying only a year or less. A lot of foreign teachers think it's best to ease yourself gently into the culture by doing a year or two in another Gulf country like Kuwait, the Emirates, or Oman.
21

. Brazil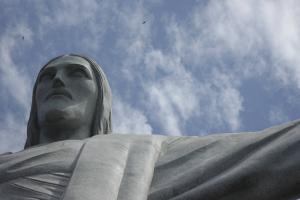 Teaching English in Brazil is like a big multicultural fusion. It's a great place to live. It has sandy beaches, the Amazon rainforest, and of course, Carnival.
Also, it may be a possible global economic engine of the future. English teachers are starting to see demand in business English such as in language schools in Brazil. The majority of the work is found in Rio de Janeiro, São Paulo, and Brasília.
20

. Colombia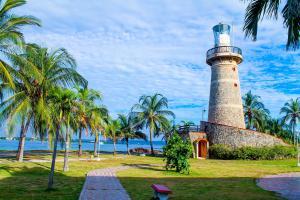 Teaching English in Colombia is a country where you can live comfortably, but not save a ton of money. Colombia is a desirable location to teach English with plenty to explore. Think of all the beautiful mountains and nice parks.
Colombia has all types of climates to live in. But it's generally tropical. There is big demand for TEFL in Colombia. Bogota, Medellin, and Cali have the most teaching opportunities in Colombia.
19

. Cambodia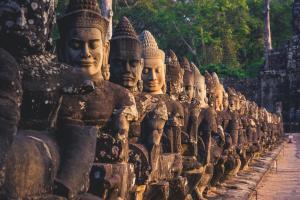 If you're thinking about teaching English in Cambodia, it's a laid-back and inexpensive place to live and you don't need a degree to teach there.
If it is the food, travel, safety, or welcoming people, these are all excellent reasons to move and teach English in Cambodia. But keep in mind that Cambodia is a 3rd world country and is very different from Western culture. This doesn't mean it's worse, just different.
18

. Hong Kong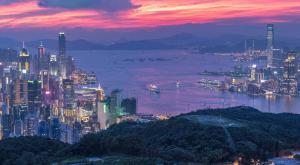 Living and teaching English in Hong Kong is like a kaleidoscope of life – a sophisticated fusion of East meets West and a city of diversity where new meets old.
Teaching English in Hong Kong can reel in some of the highest salaries in all of Asia but it's not the reason you go. You go because Hong Kong has a good vibe to it with some genuinely friendly people.
17

. Portugal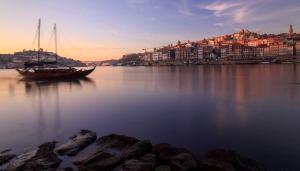 Some of the reasons teaching English in Portugal is popular is because of its Mediterranean climate, sandy beaches, and warm welcoming people.
It's a beautiful country to live in with a Mediterranean climate, sandy beaches, and welcoming people. English is widely spoken, especially in Lisbon and in the Algarve. But it's still enough to be in demand for English teachers.
16

. Turkey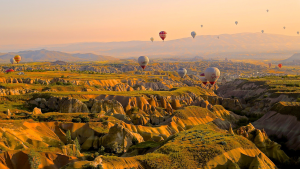 The pay for teaching English in Turkey is better than in Latin America. It's more fun than the Middle East. You don't experience as much culture shock as southeast Asia. Plus, it's more accessible to Europe than other countries for teaching English.
In Turkey, foreign teachers mostly enjoy Turkish food, culture, music, language, affordability, internal transportation, patchwork nightlife, ease of finding work, and the relatively high standard of living.
15

. India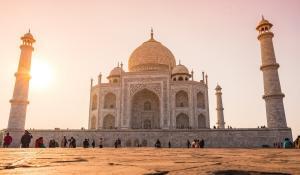 Teaching English in India is one of the most challenging places to live abroad. It's chaotic, unorganized, and a total assault on the senses.
India is recommended for experienced TEFLers. It's no cakewalk and is best to visit to see if you like it beforehand. Because the reality is that some people enjoy teaching here, or don't like it all.
14

. Costa Rica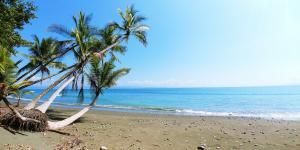 If you're thinking about teaching English in Costa Rica, you can expect warm hospitality, sandy beaches, and a relatively safe environment.
Compared to the rest of Latin America, Costa Rica is a bit more expensive. Although food and healthcare are cheap, electronics can be on the expensive side. Costa Rica is fairly safe.
13

. Russia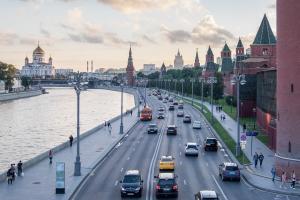 Despite the frigid temperatures, Russia is gaining traction as a country for English teachers. Some of the difficulties are the language, the changing politics, and depressing winters.
Anyone school age or younger usually studied English. But they don't know enough to get by. Adults want to learn too mainly for business. This is why there are tons of potential for English students in Russia.
12

. Mexico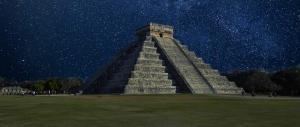 You're not going to strike it rich teaching English in Mexico. But the country is full of simple pleasures, tasty food, nice weather, and relaxed people.
Mexico is an awesome place to just live life. It borders the United States so there's a push to learn English. Living costs are cheap and it's easy to live comfortably almost anywhere in Mexico.
11

. Dubai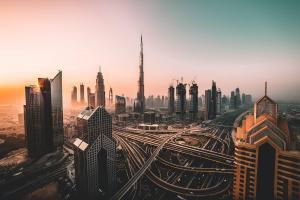 A lot of foreign teachers are tempted by the idea of teaching English in Dubai. Dubai is one of the top-earning locations known for its high salary, rent-free accommodation, and potential bonuses.
But first, you have to realize that Dubai and the United Arab Emirates (UAE) is estimated that 90% of the 10 million people that live there are expats. This country is like a stepping stone before teaching in Saudi Arabia.
10

. Germany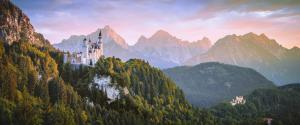 Teaching English in Germany is mostly all freelance work. It's a popular country to teach because it has a low cost of living, great work-life balance, and a lot of job opportunities.
If you are from another European Union nation, there are not many barriers when it comes to paperwork for English teaching jobs in Germany.
9

. Italy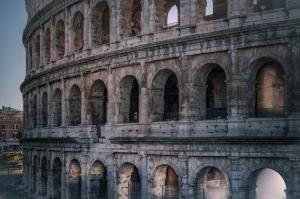 The saying goes – "When in Rome, be like the Romans." By teaching English in Italy, this means experiencing the world's greatest works of art, architecture, and cuisine.
There's not much to dislike about Italy. It's also well-positioned near the Alps so it's easy to get around the rest of Europe. Italian people are generally very friendly and helpful.
8

. France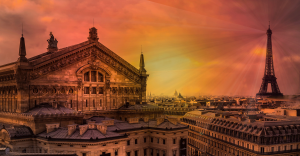 Teaching English in France is desirable because you can immerse yourself in a culture centered around fashion, cuisine, art, and architecture.
Although France is a competitive market for English teachers, there are still a wide range of options to teach English in France.
7

. Vietnam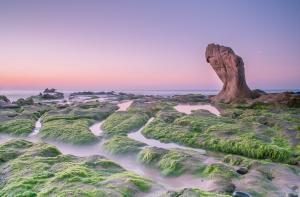 Teaching English in Vietnam is the place to go if you want unique landscapes, amazing cuisine, and be around welcoming people. There always seems to be something to do.
If you want to do sightseeing, it's easy to travel anywhere in southeast Asia from Vietnam. But there's already such a diverse history and things to see and do in Vietnam.
6

. Thailand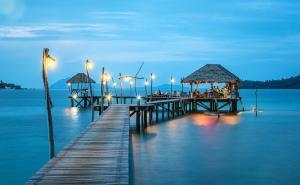 Some places feel like you're living in a postcard. Thailand is not just a fun place for backpackers. Teaching English in Thailand is a thriving market as the country is making large strides towards English fluency.
Thailand is one of the most popular countries for teaching English because of its sunshine, tropical islands, and beaches. It's warm throughout the year without much rain. It's known for its nightlife, cuisine, and culture. Thai people are friendly and as a foreigner, it is easy to make friends.
5

. Taiwan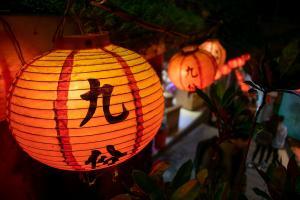 Taiwan is modern, safe, and friendly. If you're looking at teaching English in Taiwan, you can live there comfortably with a good quality of life. Taiwan is modern, safe, and filled with nature.
It has hiking, beaches, nightlife, and so much more. It's also clean and people are generally friendly towards foreigners. Salary is high compared to living costs so it's easy to save. You get a good work-life balance and it's uncommon to work overtime.
4

. South Korea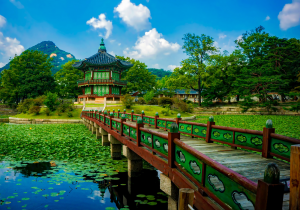 South Korea is a fascinating country with a rich culture and unique architecture. If you go there with an open mind, the more you'll realize how underappreciated it is.
If it's not the unique (and spicy!) cuisine you'll enjoy, it will be its extremely fun nightlife and some of the best hiking opportunities.
3

. Spain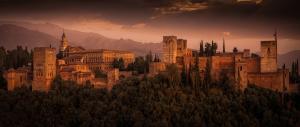 Spain is one of the most popular choices for teaching English abroad. It's not too far away for some and it's a beautiful country to explore.
Not only is it easy to get around, but it's well-connected between cities by bus or train. If you want a vibrant nightlife, you'll love the experience of living in Spain. Even the smallest villages can have parties that go all night long.
2

. China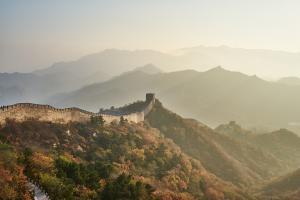 China is a country that strives for success. It all starts in the education system. With over 1.4 billion people living in China, it's one of the fastest-growing economies in the world.
No other country in the world has more demand for English teachers than China. Although the demand is high in China to learn English, it's still relatively new for English teacher acquisition. Or at least it sometimes feel that way.
1

. Japan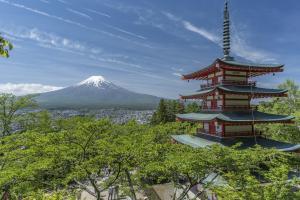 Japanese culture is an interesting mix of modern technology and traditional architecture. It's well-organized, safe, and has a lot of opportunities to advance. Especially if you can speak the language, you have lots of space to grow and develop your career.
Japan is the most sought-after destination for English teachers. There is no other location more popular than teaching English in Japan.