Teaching English in Qatar
If you are considering teaching English in Qatar, it is a relatively tiny country with fewer jobs advertised compared to the rest of the Gulf.
Overview
Qatar is safe with strict laws in place. The work is pretty relaxed. But unfortunately, most jobs are through word of mouth. This means that most TEFL teachers are somewhat excluded from landing these jobs since they lack the connections and qualifications.
Even though the stricter qualifications limit the potential pool of qualified teachers, the higher than average pay and standard of living means it isn't difficult to find qualified teachers. So not only is there lots of demand for English teachers in Qatar, but there's also a high supply.
Qatar is a tiny country, which means there are fewer jobs compared to the rest of the Gulf. But if you are considering teaching English in Qatar, jobs in Qatar usually require higher than average qualifications and experience.
Schools
It really depends on your qualifications for teaching English in Qatar. If you can find a job in the first place, you'll need a relevant Bachelor's degree at the bare minimum. Some employers ask for a Master's degree, a CELTA (or equivalent) with at least 3-5 years teaching experience.
The highest demand for teaching English in Qatar is for business professionals and children. Typically, you can find jobs in private language schools, large private companies, and universities/international schools.
EFL Schools: With just a Bachelor's degree and a CELTA or equivalent, you would pretty much be limited to English as a Foreign Language School. You will be expected to teach all age groups and levels, but predominantly young learners. Before going to Qatar, you will need to get a work visa in advance.
Universities: Universities have some of the strictest requirements to become an English teacher in Qatar. If you have a relevant Master's Degree, you may be able to find a university position.
Salary
Qatar and the Gulf countries in general have some of the highest salaries for English teachers. The average monthly salary for English teachers in Qatar is anywhere from $1,600 – 4,000 USD (5,800 – 14,600 QAR).
The benefits are extraordinary for teaching English in Qatar. Employers usually take care of accommodation, bonuses, and health coverage. You can save over $800+ USD per month and it's one of the easiest countries to save money in.

An internationally recognized program with recruitment partners and internship.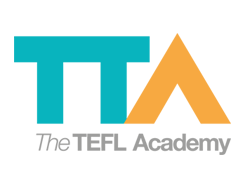 The only certification recognized in both the UK and USA for job opportunities.

An accredited TEFL certificate training institute with virtual and on-site training. .
Frequently Asked Questions