Teaching English in Italy
The saying goes – "When in Rome, be like the Romans." By teaching English in Italy, this means experiencing the world's greatest works of art, architecture, and cuisine.
Teaching English in Italy
Requirements
Bachelor's Degree: Required
Monthly Salary: $900 to 1,200 USD
Peak Hiring: January and September
Visa Information: Tourist and student visa, EU citizenship
Housing: Not compensated
Airfare: Not reimbursed
Student Types: Business English
At a Glance
The tradition of learning English as a second language is alive and well in Italy. There are thousands of Italians who have made it their mission to learn English fluently. There are many language schools in Italy. Some cater mostly to business, while others specialize in teaching children.
Overview
There's not much to dislike about Italy. It's a paradise for cuisine, as Italian food is some of the best in the world. Italian people are generally very friendly and helpful. It's also well-positioned near the Alps and easy to get around the rest of Europe.
There's a pretty good market for English language learning in Italy as a whole. Some of the most popular places for teaching English in Italy are the public school system and private language schools.
If you want to teach there, you need a university degree. Employers check if you have TEFL certification, which helps prepare you to teach in a classroom. You can expect to earn €1000-1200 euros ($1,200-1,500 USD) per month.
English Language Schools in Italy
Working hours vary from week to week, but it's usually around 20 per week. The majority of schools are good with some requiring teachers to travel extensive distances every day.
If you are already living in Italy, it's common to apply directly to schools. You can also find job postings on websites like Indeed and the TEFL.com job board. Typically, it slows down during the summer months significantly so keep this in mind when you're applying for jobs.
English Language Programs
If you work in a language center, the school connects you with Italian students who are interested in learning English. Because students can be anywhere between 5 to 60 years old, all classes are different with varying lengths, and levels of difficulty.
The SITE (Study Intercultural Training Experience) Program is an internship opportunity for American English-speaking teaching assistants in schools in Lombardy, Italy.
Salary
You can expect an average monthly salary for teaching English in Italy of €1000-1200 euros a month. If you are doing any freelancing type of work, the hourly wage is about 12-15 euros or double in university cities, especially with IELTS.
Depending on where you are in Italy, an apartment could cost you anywhere in the €500 monthly range. Alternatively, you can share living space and only pay €200-250 a month. Schools can also assist with your living arrangements.
Food can be fairly expensive if you're eating out. But if you eat in, it can cost you only €50 per week. In general, the south of Italy is much cheaper and the wages are nearly the same.
| Monthly Salary | Total |
| --- | --- |
| US Dollars (USD) | 900 to 1,200 USD |
| European Union Euros (EUR) | 1,000 to 1,200 EUR |
Certification
If you're looking for an exciting and rewarding career, teaching English in Italy could be the perfect opportunity for you. The demand for English-language teachers is on the rise across the country, with opportunities available in both private schools and public schools.
But working as an English teacher in Italy requires fluency in the language and strong communication skills. Teachers must be able to develop lesson plans that cater to different learning styles and abilities. A background in education or a related field is helpful for securing work as an English teacher in Italy. These TEFL certificate programs will help you become a better teacher in the classroom.

An internationally recognized program with recruitment partners and internships.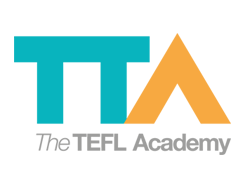 The only certification recognized in both the UK and USA for job opportunities.

An accredited TEFL certificate training institute with virtual and on-site training.
Frequently Asked Questions
How much can you make teaching English in Italy?
You can expect to earn €1000-1200 euros ($1,200-1,500 USD) a month.
Do you need a degree to teach in Italy?
Yes. All teachers require a degree for teaching English in Italy. TEFL certification helps prepare you to teach and is well-accepted at schools in Italy.
What are Italian students like?
All students are different. Naturally, the students who want to learn English are motivated, patient, and fun to teach. Those that are forced to take the classes are more mixed, with some who are entirely disinterested in learning English. These situations are completely normal for any group teaching scenario.
What is the teaching culture like in Italy?
In a language school, there is more of a culture of keeping customers satisfied. You are expected to provide lessons and go above and beyond the expectations of your students to keep them interested and develop their language skills.
Is there a dress code?
It's not common to have a dress code for schools in Italy. What you wear isn't so important as what/how you teach. Unless it's a business-oriented type of lesson, there is no need to dress up in a suit and tie for work.
Why is it hard to find an English teaching job in Italy?
A lot of jobs aren't posted online and require the applicant to be in Italy. Good sources of TEFL jobs in Italy are TEFL.com and Indeed.