Teaching English in China
Have you ever wanted to teach English in China? China has the most English teaching jobs in the world today. Find out more in our guide for how to teach English in China.
Teaching English in China
Requirements
Bachelor's Degree: Required
Monthly Salary: $1,000-2,500 USD
Peak Hiring: Year round
Visa Information: Work visa
Housing: Compensated or subsidized
Airfare: Fully reimbursed
Student Types: Business English and children
Overview
China is a country that strives for success. It all starts in the education system. With over 1.4 billion people living in China, it's one of the fastest-growing economies in the world. No other country in the world has more demand for English teachers than China. Although the demand is high in China to learn English, it's still relatively new for English teacher acquisition.
A Bachelor's degree is a requirement for teaching English in China and the majority of schools require a TEFL certificate. You need a work visa and be invited by a Chinese company. You get your work visa before even entering China and it's illegal to work with a tourist visa. In general, kids are enthusiastic to meet you and learn a new language.
You have lots of space to grow and develop your career. Most English teachers feel like their jobs are rewarding and feel like they are making a difference. Almost everyone starts as an English teacher. But it's easy to diversify into different roles. If you go to China with an open mind and a sense of adventure, you'll get over the culture shock and have an amazing time.
Pros of Teaching English in China
Cons of Teaching English in China
English Language Schools in China
The job prospects for native English speakers in China are excellent right now, but it's important to understand what you're getting into before making the leap. Teaching English in China can be challenging, but it can also be rewarding and interesting if you're prepared and committed.
TEFL jobs in China range from anywhere such as an English Training Center, kindergarten, or university. But the two main options for teaching English in China are working in a public school or a private language academy.
English Training Centers
There are thousands of English language training centers for before and after-school learning. The aim is to increase fluency through English conversation. Teachers work 30 hours a week on average during evenings and weekends.
Premier TEFL China Internship – Get paid, earn TEFL certification, and experience China all at the same time in an internship program for China.
English First – English First has job openings for teaching English to children, teenagers, and adults in China.
CIEE – Council On International Educational Exchange is a non-profit intercultural exchange organization for teachers who want to teach abroad.
Public Schools and Universities
The most desirable jobs are in public schools because you get more vacation time and a higher salary. One way to work in the public school system is through CIEE. Once you apply and get accepted, China is a flagship location to teach. Not only in grade school, but you can also work in universities around China.
Salary
Salaries are competitive in China with an average pay of about 12,000 RMB monthly. But you can make anywhere between $1,000 to 2,500 USD per month teaching English in China. It's easy to save money when you're teaching English in China.
One of the nice things about teaching in China is that schools tend to offer generous welcome packages. For example, benefits include subsidized rent, housing allowance, and contract completion bonuses. They also cover your departure and return flights to your home country.
The cost of living is reasonable in China. But it's on the rise, especially in cities like Shanghai or Beijing. Despite the higher cost of living here, you can expect higher salaries in these cities too. You don't have to try hard to save and it's easy to come out ahead at the end of your contract.
| Monthly Salary | Total |
| --- | --- |
| US Dollars (USD) | 1,000 to 2,500 USD |
| Renminbi (RMB) | 7,000 – 15,000 RMB |
Certification
If you love languages and enjoy meeting new people, teaching English as a Foreign Language (TEFL) might be the perfect job for you. China is one of the most popular destinations for TEFL teachers right now, with fully-qualified native English speakers in high demand throughout the country.
If you're interested in a new adventure and have a passion for helping others learn, TEFL certification is how you become a proficient English teacher in China. Here are the most recognized TEFL providers that offer certification at an affordable cost.

An internationally recognized program with recruitment partners and internships.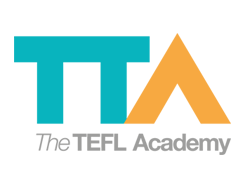 The only certification recognized in both the UK and USA for job opportunities.

An accredited TEFL certificate training institute with virtual and on-site training.
Frequently Asked Questions
How much money do you make teaching English in China?
You can make anywhere between $1,000-2,500 USD per month teaching English in China. There are also extra benefits including paid expenses, accommodation, and flights.
Do you need a degree to teach in China?
Yes, it's now a requirement to have at least a Bachelor's degree to get a work visa in China. Although you don't require any prior teaching experience, a TEFL certificate will improve your chances of high-paying jobs (especially if you are not a native English speaker).
Is it safe to work in China?
China doesn't have the same standard of law and order, political correctness, racial/gender equality, or individualism as many Western countries do. In general, China is safe to live and work in. But you need a very open mind and try to read up on culture shock.
Do you have to speak Mandarin to teach English in China?
No, you don't have to speak Mandarin. But speaking the local language is helpful for daily life and classroom teaching. It also helps you interact with teachers at your school.
What are the requirements to teach English?
Typically, you need a Bachelor's degree and a criminal background check. Some schools require TEFL certification as it will help you improve your skills to become a better ESL teacher.
Can you negotiate your contract?
Don't forget it's you who has the negotiating power. You will be the centerpiece for your school. You bring a lot to the table. Negotiate for better living accommodation, a better salary, or even more vacation because typically you get less than 10 days a year.