Teaching English in Portugal
Some of the reasons teaching English in Portugal is popular is because of its Mediterranean climate, sandy beaches, and warm welcoming people.
Overview
Teaching English in Portugal is one of the most popular countries to work in Europe. It's a beautiful country to live in with a Mediterranean climate, sandy beaches, and welcoming people. English is widely spoken, especially in Lisbon and in the Algarve.
Even though the economy is struggling a bit, there are still plenty of teaching jobs available. The cost of living is low making it an attractive place to live comfortably. You can earn anywhere between $1,200 to 2,000 USD (€1,000 – 1,650 Euros).
Teaching English in Portugal requires a university degree and CELTA/TEFL certificate. You'll require a green receipt for most work in Portugal. Once you get one, you can freelance and teach almost anywhere there.
Schools
Most teaching jobs are in Lisbon. Most likely, you will work in either a public school or a private academy. You can expect higher wages in public schools, but the criteria of acceptance are more rigorous. The best time to get hired is at the start of summer.
Employers like to only hire candidates with green receipts. They are a bit exploitative in a way that you are treated exactly like an employee in terms of job duties and expectations. But companies assume no responsibility for paying taxes compared to a permanent staff member.
If you are an American who wants to teach English in Portugal, it is exceptionally difficult. This is because a school can very easily just hire someone with an EU passport and skip the headache of getting you a visa. One option for teachers from the United States is the American School of Languages who can set you up with legal work.
In terms of finding work teaching English in Portugal, just send your CV to every school you can find online. Here are some of the bigger chain schools in Portugal.
Salary
You can earn anywhere between $1,200 to 2,000 USD (€1,000 – 1,650 Euros). Because the cost of living is lower than most of Europe, it makes it an attractive place for you to live comfortably.
The job market in Portugal is struggling for the time being and in the foreseeable future. But this doesn't mean there aren't any English teaching opportunities. Most jobs can be found in Lisbon. But you can really find English teaching jobs all over Portugal.
As mentioned, your work will likely be on a green receipt. Unfortunately, this means you have fewer rights as a full-time staff member because you're a freelancer. Employers can fire you without much notice. You also don't get any benefits such as paid holidays or sick time. Any administration work like attending meetings, writing report cards, and preparing lessons are not paid.

An internationally recognized program with recruitment partners and internship.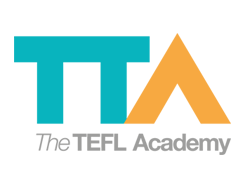 The only certification recognized in both the UK and USA for job opportunities.

An accredited TEFL certificate training institute with virtual and on-site training. .
Frequently Asked Questions