Teaching English in Chile
Teaching English in Chile is the perfect opportunity for foreign teachers because of its economic growth, political stability and modern cities.
Overview
Chile is known for being a safe country. In fact, it's ranked as the most peaceful country in Latin America. But it's also very scenic with an abundance of wildlife, nature, and unique cultural history such as in Easter Island.
You need a TEFL certificate to work there. It's possible to teach English without a degree in Chile. But some employers will only hire you if you have one. Santiago has similarities to any American city, and it's the biggest market for teaching English in Chile.
Teaching English in Chile is often the perfect opportunity for foreign teachers because of its economic growth, political stability, and modern cities. Unsurprisingly, it's one of the biggest TEFL markets in South America, specifically in business English.
Schools
Most jobs are in Santiago, which is the economic center of Chile There are jobs teaching adults in business English. You typically have to be in Chile to find a job. The peak hiring seasons are in March/April and in July/August, which is the best time to hand out your CV/resume.
To get a work visa, employers have to sponsor you. Unlike other countries in South America, schools in Chile will assist you in the process. Employers check for TEFL certification. A Bachelor's degree isn't necessary but it helps to get hired in some schools. Typically, you can work in language centers, international schools, and private tutoring.
International Schools and Universities: If you want to work at an international school or university in Chile, you'll need a valid teaching license and/or degree in education. These are some of the most difficult jobs to get hired for and often require prior teaching experience.
Private Tutoring: Most English teachers work for private companies where you go to people's homes or offices to teach 90 mins classes to individuals or small groups. You get paid per class so your salary will vary by month. Hours are commonly in the mornings and evenings and you might have to travel. The best thing to do is build up a client base and freelance, setting your own rate.
Language Institute: There are private language schools where foreign teachers can work at. The academic year starts after the summer in March, so that is when there are more positions available.
Salary
As with everywhere in South America, salaries are low. While you should be able to meet the day-to-day costs, you are unlikely to save anything at all. The cost of living is relatively high so as you can imagine you need a lot of hours to feel comfortable here.
You can expect to earn a monthly salary of 400,000-800,000 CLP ($600-1,200 USD). If you work in Santiago in a higher pay job, you can make up to 800,000 CLP ($1,200 USD). At an hourly rate, Some institutes pay up to $15 or maybe a bit more.
Teachers are responsible for paying their own airfare to Chile. The housing may be provided, but this is generally only where the salary is too low to live on. Teachers are likely to have to pay 50-100% of the visa costs. Rarely do teachers save a significant amount of money in Chile.

An internationally recognized program with recruitment partners and internship.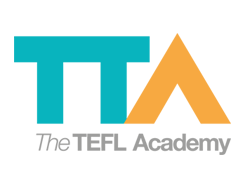 The only certification recognized in both the UK and USA for job opportunities.

An accredited TEFL certificate training institute with virtual and on-site training. .
Frequently Asked Questions