Teaching English in Russia
Russia is gaining serious traction for English teachers. You can earn anywhere from $800 to 1,500 USD per month teaching English in Russia with a reasonable cost of living.
Overview
Despite the frigid temperatures, Russia is gaining traction as a country for English teachers. But some of the biggest challenges of teaching English in Russia are the difficulty of the language, the changing politics, and its depressing winters.
Anyone school age or younger usually studied English. But they don't know enough to get by. Adults want to learn too mainly for business. This is why there are tons of potential for English students in Russia.
You can earn anywhere from $800 to 1,500 USD per month teaching English in Russia. It's not necessary to have a university degree for all teaching positions. Schools prefer teachers to have TEFL certification and it's usually a requirement to get hired.
Schools
St. Petersburg and Moscow have the highest demand for English teachers. Once you get out of the big cities, the level of English drops in the smaller cities and towns. The two main types of jobs are in language centers and private tutoring.
English Language Center – Everyone studies English in school for years, but may not have much actual communicative ability. So that's where the extra classes at language centers come in. Parents sign up their children to get ahead or improve their English language.
Private Tutoring – If you're looking for good money, you can go through agencies and become a private tutor. These opportunities are more stressful because they expect the best level of service. Private tutoring is available for kids, teens, and adults.
Salary
The average salary is about 50,000-60,000 RUB ($1,000 to 1,200 USD) per month. Because the cost of living is so low, you make enough to pay the bills month-to-month. But it doesn't give you much to get ahead.
If the teaching contract includes housing, you can bring in around 50,000 rubles per month. But if you're renting your own place, you should request 80,000 rubles a month to compensate for the cost of renting.
Unless you find high-paying private tutoring opportunities, it's not quite as lucrative as other countries in Asia or Europe. There's a lot of good stuff happening in TEFL for Russia. But it won't make you rich without finding the right teaching jobs.

An internationally recognized program with recruitment partners and internship.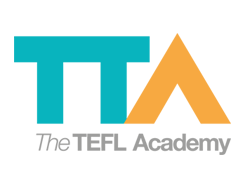 The only certification recognized in both the UK and USA for job opportunities.

An accredited TEFL certificate training institute with virtual and on-site training. .
Frequently Asked Questions