Teaching English in Myanmar
Anyone with an adventurous bone in their body has to come to Myanmar and see it for themselves. They say teaching English in Myanmar is not for the faint of heart.
Overview
Myanmar is dirty, loud, and traffic is horrific. Meanwhile, people are overwhelmingly friendly. They make it feel like you're a part of the family. And this is why so many foreign teachers spend their full contract and more in Myanmar.
It's not for those who are looking for an easy life abroad. Instead, you have to adjust your pace of life. People who live in the fast lane don't exist in Myanmar. It's a life without the common luxuries. Power outages, terrible road conditions, and dial-up speed internet are tell-tale assigns it's still a developing country.
Anyone with an adventurous bone in their body has to come to Myanmar and set it for themselves. Teaching English in Myanmar is for the brave, and not for the faint of heart. It feels like you're in a different world like in an old movie.
Schools
Myanmar is one of the few remaining countries in Asia that doesn't require a Bachelor's degree. However, you do need a TEFL certificate for most jobs in Myanmar. English language centers hire the most foreign teachers, but there are also positions in public schools and international schools.
Students in Myanmar consist of mostly business professionals and young learners. Generally, students have much personality and teachers are given a lot of respect. Young learners can be very playful and they rarely challenge a teacher's authority.
Those who want to teach in elementary or high schools in the public school system are required to be qualified/licensed teachers in their own state/country. International schools have the strictest requirements usually with at least two years of experience ideally in their home country.
Salary
As the demand for foreign teachers continues to grow in Myanmar, salaries are also increasing. Foreign teachers can earn anywhere from $900 – $1,800 USD (1,300,000 – 2,800,000 MMK) monthly in Myanmar.
Overall, the pay is pretty decent considering the minimal living costs. Most employers provide teachers a place to live free of charge. Alternatively, they will assist you to find a place to live with potential subsidized rent.
The food and transportation is cheap. If you stay in a hotel or book a flight in Myanmar, they are fairly cheap as well. Renting your own place can be a little costly, depending on the quality and comfort you are looking for. When you go to Myanmar, bring American cash with you. Credit cards and the banking system are a bit outdated.

An internationally recognized program with recruitment partners and internship.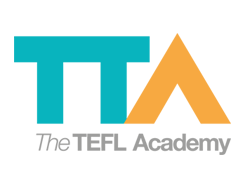 The only certification recognized in both the UK and USA for job opportunities.

An accredited TEFL certificate training institute with virtual and on-site training. .
Frequently Asked Questions