Teaching English in Brazil
Teaching English in Brazil is like a big multicultural fusion. It's a great place to live. It has sandy beaches, the Amazon Rainforest, and of course, Carnival.
Teaching English in Brazil
Requirements
Bachelor's Degree: Not Required
Monthly Salary: $800 to 1,300 USD
Peak Hiring: January-February
Visa Information: Tourist
Housing: Not compensated
Airfare: Not reimbursed
Student Types: Business English
At a Glance
With its rich history, delicious cuisine, and beautiful people, Brazil is an amazing place to live and work. If you're interested in teaching English in Brazil, there are a variety of different opportunities available.
Overview
English teachers are starting to see demand in business English such as in language schools in Brazil. The majority of the work is found in Rio de Janeiro, São Paulo, and Brasília. Finding work in Brazil is not difficult but the visa process makes it a bit challenging.
The requirement for teaching English in Brazil is a minimum of a TEFL certificate. Although a Bachelor's degree is not needed to teach in Brazil, it can of course help you achieve a higher earning potential.
Teaching English in Brazil is like a big multicultural fusion. It's a nice place to live. It has sandy beaches, the Amazon rainforest, and of course, Carnival. It also may be a possible global economic engine of the future.
English Language Schools in Brazil
Lots of people will say teaching English in Brazil can't be done. The main reason is that it's extremely difficult to find an employer to sponsor a work visa. In short, schools don't want to do all the paperwork, costs, and hassle of sponsoring foreign teachers.
Unfortunately, there are a lot of teachers who work illegally in Brazil on tourist visas (which we do not recommend). They go there and find employment. But every 90 days, they renew their tourist visa by doing border runs. It's a bit of a conundrum of sorts. You need to get sponsored for a work visa. But you need a work visa for employment.
Despite the visa confusion, hiring typically slows down between Christmas and Carnival (mid to late February/early March). Otherwise, it's usually a good time to get hired. If the work visa isn't putting you off from teaching English in Brazil, here are some of the schools you can work at as shown on Google Maps.
English Language Academies
There are a lot of private language schools you can apply to in Brazil. For example, some of the big chain schools are Berlitz and EF. Some of the bigger local schools in Brazil are Cultura Inglesa, Eszett, and Wizard.
Networking is the key to finding private lessons in Brazil. You can also get your name into agencies that will find one-to-one lessons at companies. If you can find high-paying private lessons, this is the best way to go.
International Schools
The job market for English teachers has expanded significantly in recent years, driven largely by demand from adult learners. This trend is expected to continue, making this an excellent time to pursue a career as an English teacher in Brazil.
Usually, you can just go to Brazil and find employment when you're there. But for an international school, you typically do this before at a Brazilian consulate in your home country. International schools are a bit more strict for qualifications and you need to be a licensed teacher in your home country. But the pay is generally much higher.
Salary
Compared to the rest of South America, salaries are higher in Brazil. But the salaries are considerably lower compared to Asia, Europe, and the Middle East. You can expect to earn a monthly salary of $800-1,300 USD in Brazil. If you need extra hours, you can increase your monthly salary by teaching online. This seems to be the norm for teaching abroad now.
Jobs in Brazil have no benefits whatsoever. You are responsible for flights, visas, healthcare, and accommodation. The cost of living is higher in major cities like Rio. For example, accommodation is about R$1200-R$1750 per month, R$30 for food and transportation per day. Of course, it all depends on your lifestyle and standard of living.
Overall, teaching English in Brazil is often a break-even situation without much savings potential. You might not make enough money but you'll enjoy the experience of being in Brazil and experiencing the culture.
| Monthly Salary | Total |
| --- | --- |
| US Dollars (USD) | 800 to 1,300 USD |
| Brazilian Real (BRL) | 4,000 to 6,500 BRL |
Certification
No, you don't need TEFL certification to work in Brazil. But it will help prepare you to become a better teacher and even set you up at an English academy in Brazil. Working as an English teacher in Brazil can be a great opportunity for anyone looking for a change of pace and scenery. There are many different opportunities for those willing to travel and immerse themselves in Brazilian culture. These programs help provide accommodations, but will likely not pay rent or bills.

An internationally recognized program with recruitment partners and internships.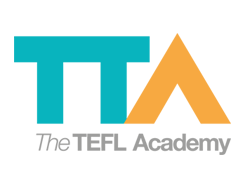 The only certification recognized in both the UK and USA for job opportunities.

An accredited TEFL certificate training institute with virtual and on-site training.
Frequently Asked Questions
How much money can you make teaching English in Brazil?
Although the salary ranges is based on the type of school you are employed at, you can expect to earn a monthly salary of $800-1,300 USD in Brazil.
What are Brazilian students like?
In any teaching situation, you will have varying attitudes toward learning English. Adults want to learn English because it's good for their careers.  Then, some students are preparing for tests to emigrate to other countries. These students are typically more serious and put a lot of effort into learning the English language.
What currency do they use?
The currency in Brazil is the Brazilian Real (BRL).
What are some benefits of teaching English in Brazil?
Brazil has an interesting lifestyle, good nightlife in Rio, sunny weather, sandy beaches, and the Amazon rainforest. Brazil is the fifth-largest country in the world, with a population of more than 208 million people. It has one of the largest populations of people who speak Portuguese as a native tongue and is also home to some very large communities.
Is Brazil safe to teach English?
The socio-economic disparity brings a high risk of theft in Brazil.  Keep your possessions close to you at all times and don't leave them unattended.  If you're a solo woman traveling to Brazil, you will need to take caution. There is a hotline dedicated to serving women who require assistance.
Do you need a degree to teach English in Brazil?
No. You don't need a degree to teach English in Brazil.