Teaching English in Germany
Is teaching English in Germany a fairy tale type of story? Well, it's a popular country to teach because it has a low cost of living, great work-life balance, and a lot of job opportunities.
Teaching English in Germany
Requirements
Bachelor's Degree: Not required
Monthly Salary: $1,500 to 3,000 USD
Peak Hiring: January and September
Visa Information: Contractor visa
Housing: Not compensated
Airfare: Not reimbursed
Student Types: Business English and children
Overview
The job market in Germany is thriving and it's one of the easier EU countries to find work in. Teaching English in Germany is mostly all freelance work. The country has everything you need – a low cost of living, great work-life balance, and brilliant beer. You likely won't end up in a school because they'd rather hire you as a freelancer instead.
To legally work in Germany, you will need a work permit. To get that you will need to show proof of a job offer and you have all the right qualifications. You will also need to show that you have a university degree, a clean criminal record, and health insurance. Many applicants also have certification in CELTA, TEFL, or TESOL.
If you are from another European Union nation, there are not many barriers when it comes to paperwork for English teaching jobs in Germany. On the other hand, non-EU applicants from Canada, Australia, and New Zealand can apply for a working holiday visa. Americans have several options for applying to recognized programs for teaching jobs in Germany.
English Language Schools in Germany
The first thing you have to understand is that teaching English in Germany is mostly just freelance work. Because it's freelancing, none of the schools you work for will contribute to your pension or health insurance. Also, working for several different language schools means you have to travel between classes.
As most of the work involves teaching in an in-company setting, you can expect to teach adults. They are typically quite motivated, and very knowledgeable about grammar and they will expect the same from you. If you would rather teach children, you should look into working at an English-language Kindergarten or a language academy for Young Learners (YLs).
English Language Programs in Germany
Fulbright – If you are an American student who wants to teach in Germany, Fulbright might be one of the best opportunities for you to get started. In Germany, placement types range from primary through secondary schools.
DAAD Scholarships – Join the 1,000 foreign students network who come to Germany as foreign-language assistants (FLA). Successful applicants enter host schools and support the local subject-specialist teachers in their native languages.
International Schools – If you are already qualified as a primary or secondary teacher in North America with at least two years of experience, you should consider applying for jobs at international schools.
Salary
On average, freelance English teachers work about 25 hours per week and earn an average monthly salary of €2,000 ($2,400 USD). Once deductions for healthcare and pension are made, this works out at around €1,400. Hourly rates range from €21 to 25.
Because most jobs require you to be a freelancer, you can set your schedule with as many or as few hours as you want. Depending on the school, a teaching hour doesn't always necessarily mean it's one hour and is often considered to be 45 minutes instead.
If you are salaried rather than paid by the hour, you should be paid for Christmas, Easter, and all local and national holidays. If you are a freelance English teacher in Germany, you do not get paid for any holidays. Also, you will be responsible for your own taxes, and healthcare and pension contributions.
| Monthly Salary | Total |
| --- | --- |
| US Dollars (USD) | 1,500 to 3,000 USD |
| European Union Euros (EUR) | 1,400 to 2,800 EUR |
Certification
If you love German culture, then the idea of spending a year in Germany teaching English sounds like the perfect opportunity. Teaching English as a Foreign Language (TEFL) programs in Germany are an excellent way to combine your love of the country with your passion for teaching. But preparing to teach English in Germany requires some forethought and planning.
There are a number of factors that make teaching English in Germany so appealing as a career opportunity. First, the demand for English teachers has steadily grown in the country for business English and children, alike. Secondly, wages are significantly above average. To top it all off, the cost of living is on par with the EU average so there's room to save some of your income. These TEFL certificate programs will help you become a more proficient ESL teacher and earn a high salary.

An internationally recognized program with recruitment partners and internships.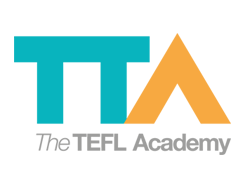 The only certification recognized in both the UK and USA for job opportunities.

An accredited TEFL certificate training institute with virtual and on-site training.
Frequently Asked Questions
How much money can you make teaching English in Germany?
The average salary for teaching in France is $800 – $2,000 (€700 to €1,800).
Can you teach in Germany without a degree?
No. An undergraduate degree (as a minimum) is required for teaching English in Germany. Private tutoring opportunities are always available for non-degree holders.
Do you have to speak German to be a teacher there?
No, you don't need to be able to speak German. But it's helpful to navigate around the country and also speak to coworkers. There are some schools that may require basic German language skills.
What is the teaching culture like in Germany?
In a language school, there is more of a culture of keeping customers satisfied. You are expected to provide lessons and go above and beyond the expectations of your students to keep them interested and develop their language skills.
Is it possible for Americans to obtain a working holiday visa in Germany?
Consult with your nearest German Embassy for more information. Currently, there are no working holiday visas for Americans. US citizens can apply for programs like Fulbright, DAAD scholarships, and for international schools.