Teaching English in Spain
Spain is one of the most popular choices for teaching English abroad. It's not too far away for some and it's a beautiful country to explore.
Teaching English in Spain
Requirements
Bachelor's Degree: Preferred. But not required
Monthly Salary: $800 to 3,000 USD
Peak Hiring: September to October
Visa Information: Student visa. EU citizenship
Housing: Not compensated
Airfare: Not reimbursed
Student Types: Business English and children
At a Glance
Teaching English in Spain is a great opportunity to immerse yourself in another culture and gain a new perspective on the world. However, there are some things you should know before you make the decision to teach abroad. This guide will help you get started teaching English in Spain.
Overview
Spain is a popular choice for English teachers because it's not too far away from the rest of Europe. You also get a wonderful quality of life being there with all sorts of beautiful places to explore. Not only is it easy to get around, but it's well-connected between cities by bus or train.
If you want vibrant nightlife, you'll love the experience of living in Spain. Even the smallest villages can have parties that go all night long. It's relatively easy to pick up Spanish compared to languages in Asia so culture shock is usually not an issue.
If you're thinking about teaching English in Spain, it will require you to have a Bachelor's degree. Not all employers request teachers to have a TEFL certification. Although it's not essential, it still helps prepare you to teach English in a classroom.
Pros of Teaching English in Spain
Cons of Teaching English in Spain
English Language Schools in Spain
If you're first starting out as a teacher abroad, internship programs are a hassle-free way to go. Internship programs usually cover all the essentials for teaching English in Spain. For example, it includes salary, accommodation, airport pickup, meals, and TEFL certification.
The North American Language and Culture Assistants Program (NALCAP) pairs American and Canadian graduates with elementary and secondary schools in Spain. Any native-like speaker can apply and become a teaching assistant (TA).
Meddeas partners with more than 200 private schools in Spain. This program is geared towards English native speakers with little or no teaching experience. You need to be TEFL-certified or have the equivalent education to apply for Meddeas.
To get accepted into UCETAM, candidates must be native English speakers. They also must have experience with children, hold a university degree, and have a clean criminal record. The application period for the UCETAM academic school year typically starts in January.
Salary
English teachers enjoy a high wage for the amount of work in Spain. The typical salary for English teachers in Spain ranges from €700 – €2,000 per month. This translates to anywhere between $800-3000 USD.
Depending on which program you're in and how many hours you get assigned, you may only work 3 or 4 days per week. Spain also has lots of holidays throughout the year. It seems like there's at least one 3-day weekend every month.
One of the good things about Spain is that it's relatively easy to pick up extra English lessons on the side. Some schools offer subsidized rent and health care to English teachers. But unlike some countries in Asia, Spanish schools don't reimburse you for airfare.
| Monthly Salary | Total |
| --- | --- |
| US Dollars (USD) | 800 to 3,000 USD |
| European Euros (EUR) | 700 to 2,000 EUR |
Certification
Teaching English in Spain is a great opportunity for native English speakers to earn a paycheck while enjoying the culture and lifestyle of Spain. While teaching English in Spain doesn't necessarily require a degree in education, it does require some training. In most cases, teachers will be required to take part in a course where they learn about teaching techniques and classroom management.
Spain is also a popular destination for TEFL/TESOL teachers, so you'll have to stand out from the crowd if you want to get hired. This is where TEFL certification can help set you apart from the competition. A TEFL certification program can provide you with the necessary skills to teach English to students including interactive teaching, grammar, and vocabulary.

An internationally recognized program with recruitment partners and internships.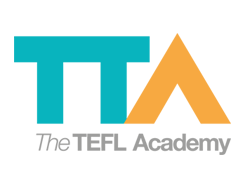 The only certification recognized in both the UK and USA for job opportunities.

An accredited TEFL certificate training institute with virtual and on-site training.
Frequently Asked Questions
How much money can you make teaching English in Spain?
As a brand new ESL teacher, you might be able to find a job in Spain and make enough money to live comfortably with a bit left over. Monthly salaries can range depending on location and school. You can earn anywhere between €700 – €2,000 ($800-3000 USD).
Do you have to speak Spanish to teach English in Spain?
Virtually no programs have a Spanish language requirement. But you should be good enough to have at least a basic knowledge of the language. It's also helpful for understanding rule changes for visas and checking out your banking documentation.
What are the requirements to be an English teacher in Spain?
You need an undergraduate degree as a minimum requirement and a criminal record check. Some programs request teachers to obtain TEFL certification before teaching.
Do you get paid on time?
Paydays can be late or inconsistent. Because you get paid just once a month, this makes budgeting tough. It can also give a sense of disorganization within the country and schools in Spain.
Is it safe to teach English in Spain?
Just like all countries in the world, crime exists in Spain. But it's a relatively safe country to visit and work as an English teacher.