Teaching English in Colombia
Teaching English in Colombia is a country where you can live comfortably, but not save a ton of money. There is big demand for TEFL in Colombia.
Teaching English in Colombia
Requirements
Bachelor's Degree: Not required
Monthly Salary: $500 to 1,000 USD
Peak Hiring: January to March
Visa Information: Tourist and work visa
Housing: Not compensated
Airfare: Not reimbursed
Student Types: Business English and children
At a Glance
English teachers in Colombia are in high demand, as English is a primary language of instruction in the country. In fact, thanks to its booming tourism industry and heavy investment into higher education, many view Colombia as a future leader in the global TEFL marketplace. With that comes a growing need for English educators.
Overview
Colombia is a desirable location to teach English with plenty to explore. Think of all the beautiful mountains and nice parks. Colombia has all types of climates to live in. But it's generally tropical.
Work can be hard to find in Colombia because it's become a pretty competitive market. A Bachelor's degree gives you higher pay and job opportunities. In general, schools ask for CELTA or TEFL certification.
Teaching English in Colombia is an experience where you can live comfortably, but not save a ton of money. There is a big demand for TEFL in Colombia. Colombia is making strides in English learning and it's comparable to the markets in Peru and Chile.
English Language Schools in Colombia
Bogota, Medellin, and Cali have the most teaching opportunities in Colombia. Medellin has a very big expat community so it could be difficult to get yourself established there. The other cities have nicer weather and fewer expats compared to Medellin.
Most teachers just arrive on a tourist visa (generally 90 days) and look for work. Without a work visa, your stay is limited. The employers that hire foreign teachers are private language schools and public schools. Schools can assist you with straightening out your work visa when you get the job.
Salary
The average salary in Colombia is 2 to 3 million Colombian pesos (COP) per month. But if you have all the most sought-after qualifications, prior experience, or work in a university, your pay could increase up to 4 million. This equates to $500 to 1,000 USD.
For private lessons, rates vary substantially. Some students try to pay as little as 25,000 pesos per hour. But the average hourly rate is about 40,000 pesos per hour. There are also opportunities to teach English online which are becoming the norm for a lot of foreign teachers in Colombia.
If you live frugally, you can get by on 1 to 1.5 million COP per month. When you include rent and living expenses, it's close to a break-even situation. Unless you are in a high-paying position, Colombia is not a recommended country for saving money.
| Monthly Salary | Total |
| --- | --- |
| US Dollars (USD) | 500 to 1,000 USD |
| Colombian Pesos (COP) | 2,000,000 to 3,000,000 COP |
Certification
With its fascinating culture, rich history, and diverse range of natural wonders, Colombia is the perfect destination for anyone looking to get away from it all. Teaching English in Colombia can be an excellent opportunity to combine your love of travel with your passion for language. Prospective teachers need to be proficient in English, along with a willingness to commit to a teaching position. The best way to do this is with TEFL certification.
The demand for English speakers is on the rise in Colombia; as a result, many young people are taking advantage of this opportunity and moving to big cities such as Bogota or Medellin. Working as an English teacher in Colombia can be a rewarding experience that allows you to make a difference while exploring this unique country. And with the right certification and preparation, you can secure a position swiftly after moving.

An internationally recognized program with recruitment partners and internships.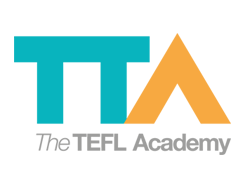 The only certification recognized in both the UK and USA for job opportunities.

An accredited TEFL certificate training institute with virtual and on-site training.
Frequently Asked Questions
What are some of the disadvantages of living and teaching in Colombia?
In general, foreign teachers don't like the transportation system in major cities like Bogota, bureaucracy/paperwork, and that some areas are unsafe.
Do you have to know Spanish?
Your level of Spanish will not affect your employment opportunities in private language schools.  But your experience will be much easier in Colombia if you can learn the language. Many people already live and teach English in Colombia without knowing Spanish. Though it is better to know Spanish, Colombia is used to having foreigners around.
Is it safe in Colombia?
Theft occurs in Colombia. It's advised to wear your backpack in front to avoid theft.  Also, you should stick to safe neighborhoods, especially at night. t you need a very open mind and try to read up on culture shock.
How do you get a work visa?
A work visa is sponsored by your employer and typically lasts for a year. Your contract usually is the same duration as your work visa. If you quit your job and want to stay, you'll have to apply for another visa.  Consult with your embassy for information on visa requirements for Colombia.
Do you need a degree to teach in Colombia?
No. You don't need a degree to teach in Colombia. But your earning potential increases with a university and CELTA/TEFL certification.