Teaching English in Vietnam
Teaching English in Vietnam is the place to be if you want unique landscapes, amazing cuisine, and be around warm and welcoming people.
Teaching English in Vietnam
Requirements
Bachelor's Degree: Required
Monthly Salary: $1,200 to 1,800 USD
Peak Hiring: All year round
Visa Information: Tourist and work visa
Housing: Not compensated
Airfare: Not reimbursed
Student Types: Business English and children
At a Glance
Teaching English in Vietnam is a great way to experience the local culture and make some extra money. There are lots of opportunities to teach English in Vietnam, ranging from private academies to public schools. If you're interested in teaching English in Vietnam, it's important to have at least a bachelor's degree and ideally a TEFL (Teaching English as a Foreign Language) certification.
Overview
Teaching English in Vietnam is the place to go if you want unique landscapes, amazing cuisine, and be around welcoming people. There always seems to be something to do. If you want to do sightseeing, it's easy to travel anywhere in southeast Asia from Vietnam. But there's already such a diverse history and things to see and do in Vietnam.
The majority of locals are friendly and welcoming. This includes your students who are usually fun and eager to learn. Local food is amazing and cheap. But international restaurants are mostly only available in larger cities like Hanoi, Ho Chi Minh, or Da Nang.
A TEFL certificate, an undergraduate degree, and a police background check are required for a work permit. But it is possible to find work without having these things, It'll just be harder. It will also depend on what time of year you plan to travel to Vietnam. The demand for English teachers is year-round without any peak hiring times.
Pros of Teaching English in Vietnam
Cons of Teaching English in Vietnam
English Language Schools in Vietnam
There are no government teaching programs that set up English teachers in the public school system. Instead, language center jobs are much more likely in Vietnam because there is a big push for young learners to pick up the English language.
If you want to teach English in Vietnam in a more "do it yourself" way, then here are some of the popular job boards for Vietnam teaching jobs. Job opportunities are in Vietnamese public schools, private academies, and even freelancing.
Some of the most popular job boards for English teaching jobs are Vietnam Works, Vietnam Teaching Jobs, and Career JET Vietnam. Alternatively, you can just use the map below to find the English school you want to work at in Vietnam.
Salary
The average monthly salary in Vietnam is in the range of $1,200 to 1,800 USD (35,000,000 VND). Because the cost of living is so low in Vietnam, salary is more than enough to cover your monthly bills, pay off student loans, and live a comfortable lifestyle.
Depending on your employer, you can work 15 to 18 hours a week and be fine. If you work in a public school, you have a summer holiday for vacation. This gives you time to travel and explore Vietnam or nearby countries like Laos, Cambodia, or Thailand.
Benefits vary considerably based on the school. Schools can offer reimbursement for your flight depending on if it's in the terms of your contract. It's common to receive health coverage, contract completion bonuses, and subsidized rent.
| Monthly Salary | Total |
| --- | --- |
| US Dollars (USD) | 1,200 to 1,800 USD |
| Vietnamese Dong (VND) | 27,000,000 to 42,000,000 VND |
Certification
Many people are looking to teach English as a second language, whether as a volunteer or for money, and many TEFL courses are designed specifically with this in mind. Alternatively, it's sometimes just easier to enroll in a TEFL course and let the certificate provider set you up with a partner Vietnamese school. You can also work in internship programs where they cover the cost of housing with a decent salary.
Obtaining a TEFL certificate means that you have been thoroughly vetted and professionally trained to teach English as a foreign language. Whether you are looking for volunteer work or hoping to build up your CV, you should definitely consider any of the following TEFL qualifications.

An internationally recognized program with recruitment partners and internships.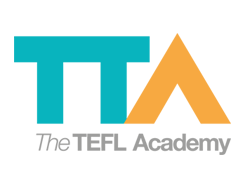 The only certification recognized in both the UK and USA for job opportunities.

An accredited TEFL certificate training institute with virtual and on-site training.
Frequently Asked Questions
Do you need a degree to teach in Vietnam?
Yes, you need a Bachelor's degree to teach English in Vietnam. Otherwise, there are volunteer teaching opportunities that don't require a degree for teaching.
Where are most teaching jobs located in Vietnam?
Most English teaching jobs are situated in Hanoi, Ho Chi Minh, or the port city of Da Nang.
How much money do you make in Vietnam?
You can make anywhere in the range of $1,200-1,800 USD (35,000,000 VND) salary every month. Otherwise, you can also earn money teaching English by freelancing or working on projects with other companies.
Is there a lot of pollution there?
The pollution is bad in larger cities like Hanoi and can take a toll on health. Living and getting outside the larger cities helps.ican dollars (USD) and Khmer Riel (KHR).
How bad is traffic in Vietnam?
Traffic and driving in Vietnam can feel like there are no rules on the road. Most expats in Vietnam drive a motorbike. But be cautious on the road as it's dangerous to drive in Vietnam.
Is it common for teachers to be scammed out of getting paid?
It's not common. But scams do happen in Vietnam. The biggest issues are companies missing payments, ending contracts for no real reason, and taking out large fines.