Teaching English in Saudi Arabia
Teaching English in Saudi Arabia is difficult for some TEFL teachers to absorb. No alcohol, no dating, no cinemas, and it's just a big desert.
Teaching English in Saudi Arabia
Requirements
Bachelor's Degree: Required. Master's preferred.
Monthly Salary: $4,000 to 6,000 USD
Peak Hiring: All year round
Visa Information: Work visa before entry
Housing: Compensated or subsidized
Airfare: Reimbursed
Student Types: Business English and children
At a Glance
Teaching English in Saudi Arabia comes with all the bells and whistles like free housing, high salaries, and paid airfares. But at the same time, you might be in for a bit of culture shock compared to the rest of the Middle East. In this guide, we'll explore the various teaching opportunities available in Saudi Arabia.
Overview
Saudi Arabia is a strange place to live for many expats. Reactions vary considerably with many staying only a year or less. A lot of foreign teachers think it's best to ease yourself gently into the culture by doing a year or two in another Gulf country like Kuwait, the Emirates, or Oman.
Saudi Arabia pays big. Don't be star-struck by a big salary ($4,000-6,000 USD monthly). They're all big salaries here. Teachers require a Bachelor's Degree and often be a native speaker of English. Employers look for CELTA or TEFL certificates.
Teaching English in Saudi Arabia is difficult for some TEFL teachers to absorb. No alcohol, no dating, and no cinemas. The country is a big desert. The first year is always going to be a culture shock, but it gets easier the longer you are there. They say if you can teach in Saudi Arabia, you can teach anywhere.
English Language Schools in Saudi Arabia
In general, there are three different types of teaching positions in Saudi Arabia. This includes EFL centers, universities, and large private companies.
EFL Centers
English as a Foreign Language Centers teach mostly adults and are the lowest paid for teachers. Typically, they work split shifts in the mornings and evenings for five days a week. The advantage to these centers is that they are usually in the bigger cities. The teaching centers pay similarly to the universities, although a bit less.
Universities
Although it depends on the university, for the most part, teachers don't spend more than four hours a day in the classroom. Of course, the pay is good even if it doesn't compare to the private company jobs. Salaries range from about $2,800 to $4,000 USD per month. Usually, housing will be provided for the foreign teachers.
Large Private Companies
The best deal you can get is with one of the private companies. They will pay you anywhere from $4,000 to upwards of $6,000 a month. These positions usually require at least a Master's and a decent amount of experience. If you can get one of these positions, you will be the envy of all other teachers in the country, maybe even the Middle East.
Salary
Salaries in Saudi Arabia are very high compared to the rest of the world. But Saudi Arabia isn't doing it out of charity. Without the high salaries they offer, few teachers would go there or stay.
As there aren't any bars, nightclubs, few cinemas, no theaters, no museums or art galleries worth noting, and little to do recreationally, expect to save most of your tax-free income because there isn't much to spend your money on except food.
Before you pick an employer, make sure you do your research. Don't be star-struck by a big salary because salaries are very high compared to the rest of the world. Rent is subsidized and utilities are usually free in Saudi Arabia.
| Monthly Salary | Total |
| --- | --- |
| US Dollars (USD) | 4,000 to 6,000 USD |
| Saudi Riyal (SAR) | 15,000 to 22,500 SAR |
Certification
Many TEFL programs will provide you with a background in linguistics, grammar, and different pedagogical approaches so you are prepared to teach a classroom of students who are learning English for the first time.
TEFL certification gives you the opportunity to travel the world and earn money teaching English. There are also many online TEFL courses that you can take if you prefer. Here are our recommended courses to get certified.

An internationally recognized program with recruitment partners and internships.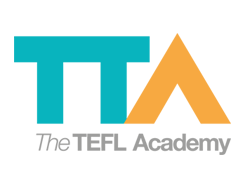 The only certification recognized in both the UK and USA for job opportunities.

An accredited TEFL certificate training institute with virtual and on-site training.
Frequently Asked Questions
How common is English spoken in Saudi Arabia?
English is widely spoken. Retail and restaurant staff are usually immigrants and fluent in several languages.
How is the dating situation there?
It's not good. If you're a male teaching English in Saudi Arabia, don't expect to engage in a conversation with a female Saudi. This will result in plenty of embarrassing reactions and possibly fierce retribution from nearby Saudi males. Public places are 90% male. Saudi girls can be interested in foreigners but social protocols are very against any mingling.
What is Saudi culture like?
Saudi Arabia has lots of character to it. The culture consists of going out to the desert, shopping, talking about football, playing on your phone, or going to an expensive gym.
How bad is pollution?
Because of the dust in general and dust storms occasionally the country has a low rating. A lack of heavy industry in most of the country means the air is pretty clean, as are the streets.n English teacher there.
Does it get cold there?
Winters can be cold in Saudi Arabia with occasional snow. It reaches the single digits temperature in Celsius. Air conditioning is a savior for the hot summers.
What are some of the common complaints about living in Saudi Arabia?
Some of the common issues are a lack of freedom, a national no-liquor policy, and a lack of recreational activities.