Teaching English in Mexico
You're not going to strike it rich teaching English in Mexico. But the country is full of simple pleasures, tasty food, nice weather, and relaxed people.
Overview
Mexico is an awesome place to just live life. It borders the United States so there's a push to learn English. English teaching jobs are not only available in the public school system, but also in language centers and freelancing.
For most English teaching jobs, applicants need a Bachelor's degree and a TEFL certificate. On average, you can earn anywhere from $500-1,000 USD per month. Living costs are cheap and it's easy to live comfortably almost anywhere in Mexico.
You're not going to strike it rich teaching English in Mexico. But the country is full of simple pleasures, tasty food, nice weather, and relaxed people. And don't forget about the incredible adventure on the way.
Schools
There's no shortage of English teaching jobs in Mexico, especially in the capital Mexico City. A school needs to sponsor you for a work visa (FM3). If you're not in Mexico already, this can be difficult but not impossible. There are lots of job postings in Mexico on websites like Indeed.
Some of your best prospects are in Mexican public schools, language centers, and freelancing. Alternatively, you can head over directly to Mexico on a tourist visa. From there, you can find employment there and the school can handle the paperwork for a work visa.
International Schools – International schools like the American School Foundation (ASF) offer higher salaries, housing and other benefits. But the qualifications are stricter to get accepted.
Language Centers – These specialized schools promote English acquisition through classroom learning. Courses assist with everything from exam preparation to conversational English. For example, Berlitz and Interlingua are some of the popular language centers in Mexico.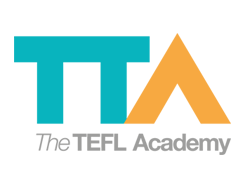 Join the TEFL Academy today and get certified with the #1 ranked TEFL certificate program.
Indeed has hundreds of English teaching jobs available in Italy for native speakers.
Mexican students who want to build their English language skills, can start conversational classes with a native speaker.
Salary
Unless you have stellar qualifications to work at an international school or online, you are probably going to put in long hours for low pay. Typically, you can earn anywhere from $500-1000 USD.
Depending on where you live, rent ranges from 4000 MXN to 8000 MXN for most teachers. It's a very affordable country to live in. But it's just not the place if you want to save money and pay down student loans.
Healthcare is good quality and is usually covered in contracts. You'll likely rent a room in a shared house. Also, don't expect to get your flights reimbursed which is the standard working in East Asia.

An internationally recognized program with recruitment partners and internship.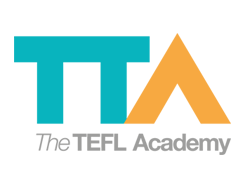 The only certification recognized in both the UK and USA for job opportunities.

An accredited TEFL certificate training institute with virtual and on-site training. .
Frequently Asked Questions