Teaching English in Dubai
A lot of foreign teachers are tempted by the idea of teaching English in Dubai. Dubai is one of the top-earning locations known for its high salary, rent-free accommodation, and potential bonuses.
Overview
A lot of foreign teachers are tempted by the idea of teaching English in Dubai. It might be because of the high tax-free salary. Besides that, accommodation is also typically covered and bonuses are handed out for completing contracts.
But first, you have to realize that Dubai and the United Arab Emirates (UAE) is a fusion of many cultures and people. It's estimated that 90% of the 10 million people that live there are expats. The majority of foreign teachers believe that the Emirates is generally friendly to Western people. It is believed to be like a stepping stone before Saudi Arabia.
There are mixed experiences about teaching English in Dubai. The climate is hot and humid. The beaches are clean in general. Public transportation is affordable, but renting an apartment yourself is not. There are big fines for spitting, littering, and breaking the law.
Schools
Schools have high expectations for teacher qualifications. Usually, you need a teacher's license for teaching English in Dubai. You might be able to slip into a language center with just a Bachelor's degree. You're looking good if you have an M.A. TESOL or Degree in Applied Linguistics.
Be flexible. Be prepared. You need a bit more than TEFL certification because TEFL jobs are hard to find. Many go by word of mouth before they reach the external advertising stage. This is where networking comes in handy.
In all jobs, expect to be putting a full 40 hour weeks, 5 days a week because you often don't get light workloads. You could be using a curriculum off the shelf or creating your own as required. Be prepared for extra paperwork, activities, and obligations when you're teaching English in Dubai.
Salary
You can earn anywhere from $3,500 to 5,500 USD (12,000 – 20,000 AED) per month. The salary is fantastic. And even better is that it's tax-free. UAE also offers bonuses for completing contracts and flight reimbursements.
One of the most important things you should look out for in your contract is that it includes housing. You don't want to pay for this out of your own pocket because housing is expensive compared to other Gulf countries.
The savings potential is very high in the UAE. The cost of food is cheaper than in Saudi Arabia and transportation costs are on par with the rest of the Gulf. It's possible to save anywhere from $800-1,000 USD monthly salary if that's what you're looking to do.

An internationally recognized program with recruitment partners and internship.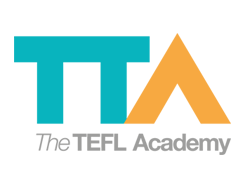 The only certification recognized in both the UK and USA for job opportunities.

An accredited TEFL certificate training institute with virtual and on-site training. .
Frequently Asked Questions