Teaching English in Argentina
Argentina can be tougher and more competitive than it looks. Despite a shaky economy, there is still a lot of demand for English, especially in business.
Overview
Teaching English in Argentina won't make you a crazy amount of Dinero. Instead, most people teach there for its delicious cuisine, admired culture, and lovely people. It's also a place for its inspiring scenery like the nearby mighty Andes, and of course, Iguazu Falls.
Argentina can be tougher and more competitive than it looks. Despite a shaky economy, there is still a lot of demand for English, especially in business. It's possible to get a job there just being a native speaker. A Bachelor's degree helps and companies look for TEFL certification.
Most jobs are in Buenos Aires, the capital city of nearly 3 million people. Cordoba and Rosario are also popular cities to teach English in Argentina. But it's possible to find work in tourist cities, such as Bariloche, Mendoza, and Salta.
Schools
While you don't necessarily require a Bachelor's degree, employers often check for a minimum of a TEFL certification. A school has to sponsor you to get a work visa. The cost of one usually comes out of your own pocket. a CELTA (or equivalent) with at least 3-5 years teaching experience.
In general, the best times to get hired in Argentina are February/March or August/September. Most TEFL teachers just arrive in Argentina and hand out their CV/resume directly to private language centers. Alternatively, you can find private tutoring work for an agency in Argentina too.
Private Tutoring: The idea behind tutoring is finding an agency to work for. They find you students and pay you. But they also take a cut of pay. The downside is that you'll work a lot of mornings and evenings. Also, you'll have an overlapping schedule so juggling time is common. Agencies offer in the range of 5 to 10 dollars an hour and send you to clients throughout the city for an hour or two class. You can work for more than one agency because they hire a lot of teachers.
Private Language Centers: This is also a common way to teach English in Argentina. Most of the big chain language schools are in Argentina. They hire seasonally with the best times in February/March or August/September. Although Bachelor's degrees are not always necessary for employment, schools prefer TEFL certification from English teachers.
Salary
Salaries are low by Western standards in Argentina. You can earn a monthly salary of $600 to 900 USD with a full schedule. While the hourly wage in academies is about $5 to 7 USD, you can expect to make more as a private tutor at about $8 to 10 USD per hour.
When you account for living costs, this gives you enough to survive but not thrive. Although time differences can be challenging, a lot of teachers turn to teach English online. Airfare, accommodation, and work visa costs are usually paid for by the teacher.
It's also important to note that Argentina's economic problems haven't gone away since defaulting on their high debt load. It often becomes a break-even situation when you price on the cost of food, commute, and general living. Inflation is still a concern in Argentina so keep this in mind if you are considering teaching English in Argentina.

An internationally recognized program with recruitment partners and internship.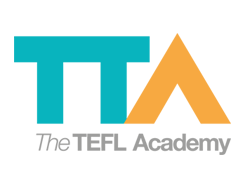 The only certification recognized in both the UK and USA for job opportunities.

An accredited TEFL certificate training institute with virtual and on-site training. .
Frequently Asked Questions