Teaching English in Hong Kong
Living and teaching English in Hong Kong is like a kaleidoscope of life – a sophisticated fusion of East meets West and a city of diversity where new meets old.
Teaching English in Hong Kong
Requirements
Bachelor's Degree: Required
Monthly Salary: $3,600 – $8,000 USD
Peak Hiring: All year round
Visa Information: Work visa before entry
Housing: Not compensated
Airfare: May be reimbursed by employer
Student Types: Business English and children
At a Glance
With its reputation as one of the most international cities in Asia, it's no surprise that teaching English is a popular profession in Hong Kong. The demand for English teachers remains high among both local and expat residents, and also plays a significant role in the city's thriving tourism industry.
Overview
Teaching English in Hong Kong can reel in some of the highest salaries in all of Asia but it's not the reason you go. You go because Hong Kong has a good vibe to it with some genuinely friendly people. It has an education culture to it so the demand for English teachers is high.
Salaries are some of the most lucrative compared to the global standard. But because the cost of living is also high, it takes a bit away from your savings. This is especially true for its sky-high rents (despite the small living spaces). The consensus from foreign teachers is that Hong Kong is a very rewarding, but challenging experience.
There are some nice pockets of nature around Hong Kong. It's safe and convenient to travel around on the MTR. The expat community is large and welcoming in Hong Kong to make you feel like you're at home. But pollution can be overbearing at times.
Pros of Teaching English in Hong Kong
Cons of Teaching English in Hong Kong
English Language Schools in Hong Kong
A minimum of a Bachelor's degree is a requirement for teaching English in Hong Kong. It doesn't necessarily have to be a Bachelor's Degree in Education. Instead, it can be any type of degree. The two types of English teaching jobs are mainly in a language school or Hong Kong's Native-speaking English Teacher (NET) program.
You can also use the Hong Kong JobsDB to find English teaching jobs based in Hong Kong public schools and academies using JobsDB catered to native speakers of English. There are a lot of teaching opportunities in Hong Kong just by searching through this interactive map. Make sure to read the ratings and reviews for each school to make sure it is operating at an exceptional level of standard.
Native-speaking English Teacher (NET)
One of the top teaching programs to work for in Hong Kong is Native-speaking English Teacher (NET). This program recruits qualified candidates to assist in teacher and curriculum development in public-sector primary schools.
Salary
You can earn a lot of money when teaching English in Hong Kong. No other country pays English teachers as much as Hong Kong. You can make anywhere between HK$30,000 to HK$62,000 which is approximately $3,600 to $8,000 USD.
But the downside is that it's expensive to live in Hong Kong. Renting can cost a minimum of 15,000 HKD (2,000 USD) per month for a simple one-bedroom apartment. Everything costs more here so you can't save as much as you'd hope.
But there are also a lot of benefits to teaching English in Hong Kong. For example, it's common to get bonuses for completing contracts, health coverage, and getting your flight reimbursed.
| Monthly Salary | Total |
| --- | --- |
| US Dollars (USD) | 3,600 to 8,000 USD |
| Hong Kong Dollar (HK$) | 30,000 to 62,000 HK$ |
Certification
Teaching English as a foreign language can be challenging at times, but it also comes with job opportunities that are in high demand. If you're interested in becoming an English teacher, you may want to consider teaching abroad. One of the most sought-after destinations for English teachers is Hong Kong.
If you're a native English speaker and have an interest in education, teaching English as a second language might be the perfect job for you. It's a great way to keep your own English skills sharp while also helping others develop theirs. The TEFL certificate programs below will help you get started on your journey to teaching English in Hong Kong.

An internationally recognized program with recruitment partners and internships.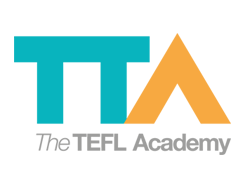 The only certification recognized in both the UK and USA for job opportunities.

An accredited TEFL certificate training institute with virtual and on-site training.
Frequently Asked Questions
How much money can you make teaching English in Hong Kong?
In terms of teaching English abroad, Hong Kong is one of the top destinations for salaries. You can earn anywhere in the range of $3,600-$8,000 USD (HK$30,000 to HK$62,000), which is comparable to the salaries in the United Arab Emirates or Japan.
What are the requirements to be an English teacher?
A Bachelor's degree and a clean criminal record are necessary. A TEFL certificate not only prepares you to teach English in a classroom but also helps you find a job in Hong Kong.
How bad are the crowds?
There are crowds everywhere in Hong Kong. You wait in line for everything you do (buses, subways, restaurants). Hong Kong is densely populated and this can be an issue for people who don't like confined spaces.
How expensive is it to live in Hong Kong?
Rents and living arrangements are costly in Hong Kong. The bare minimum it costs for a rental apartment is at least $2000 USD. The average cost of food in Hong Kong is HK$200 per day, which equates to about $25 USD.
Are there riots happening there?
Yes. There are occasional riots directed to the north. This adds fear and uncertainty for English teachers in Hong Kong. Try to avoid any areas of rioting and get into contact with your embassy if you run into any issues.
How bad is pollution in Hong Kong?
Depending on the wind direction, the air quality index (AQI) can be hazardous (>300). But it averages about 80 AQI, which is still relatively poor.
Do you have to speak Cantonese to teach English in Hong Kong?
You don't have to speak Cantonese to be an English teacher in Hong Kong. Although it's a difficult language to learn, it's helpful in the classroom and to talk to local people.