Teaching English in Thailand
Some places in Thailand feel like you're living in a postcard. Thailand is not just a fun place for backpackers. Teaching English in Thailand is a thriving market as the country is making large strides towards English fluency.
Teaching English in Thailand
Requirements
Bachelor's Degree: Required
Monthly Salary: $800 to 1,000 USD
Peak Hiring: All year round
Visa Information: Work visa prior to entry
Housing: Not compensated
Airfare: Not reimbursed
Student Types: Business English and children
At a Glance
Teaching English in Thailand is a great way to earn money while also experiencing Thai culture and lifestyle. Whether you are planning to teach for a few months or longer, there are a variety of options available such as at a language school, with a private tutor, or even online.
Overview
Thailand is one of the most popular countries for teaching English because of its sunshine, tropical islands, and beaches. It's warm throughout the year without much rain. It's known for its nightlife, cuisine, and culture. Thai people are friendly and as a foreigner, it is easy to make friends.
Thailand is a fun place for backpackers to travel to. Maybe a bit too fun if you think of Hangover 2 (the movie). English fluency can be quite good in developed cities like Bangkok. But outside, it generally has a low proficiency in English.
According to the Thai Ministry of Education, a Bachelor's degree is required in Thailand. Employers check for a TEFL certificate for employment. There are a lot of TEFL certificate providers that partner with schools in Thailand to help you get employed.
English Language Schools in Thailand
If you're looking to go the do-it-yourself route, public school and private academy jobs are available. You can also get in touch with some of the popular language institutes directly that we've also listed on the map below.
Alternatively, you can sign up for an internship and let the TEFL provider do all the work for teaching in Thailand. These types of services give you affordable accommodation, a work visa/permit, and pre-departure information. Here are some of the top options to get you started teaching English in Thailand.
Salary
Teaching English in Thailand won't make you rich. But the cost to live there is much cheaper so the potential to save is higher. The average salary for English teachers in Thailand is about 31,000 THB. But it can range anywhere from $800 to 1000 USD. A private bilingual school can earn you double the pay.
Thailand hits a plateau with earning potential for English teachers. Unless you have a teaching license, it's possible to land one of the very few international school positions available. These types of schools also have better benefits for teachers like health coverage and flight reimbursements.
Also, it's important to know that English teachers tend to work hard in Thailand. Workload and responsibilities are much higher when you compare to other countries in Asia. On average, schools expect you to teach 20-25 hours in the classroom per week.
| Monthly Salary | Total |
| --- | --- |
| US Dollars (USD) | 800 to 1,000 USD |
| Thai Baht (THB) | 28,000 to 35,000 THB |
Certification
TEFL or Teaching English as a Foreign Language is an internationally recognized certification that allows you to teach English in countries around the world. In Thailand, TEFL certification is an important step toward securing a job as an English teacher.
Teaching English in Thailand is a great way to live abroad, especially if you are TEFL certified. TEFL certification will ensure that you have the skills and knowledge you need to teach English effectively in the classroom.

An internationally recognized program with recruitment partners and internships.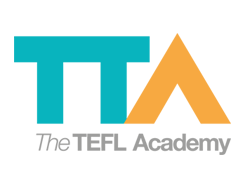 The only certification recognized in both the UK and USA for job opportunities.

An accredited TEFL certificate training institute with virtual and on-site training.
Frequently Asked Questions
How much money can you make in Thailand?
The average monthly salary for English teachers in Thailand is about 31,000 THB ($800 to 1000 USD). Thailand won't make you rich. But the cost of living is extremely reasonable and helps compensate for the lower pay rate in comparison to other countries in Asia.
Do you need a degree to teach English in Thailand?
Yes. Thailand requires all teachers to have a Bachelor's degree from their home country before teaching. The degree does not necessarily have to be a teaching degree unless you want placement in a private bilingual school.
Is it true that you can't speak negatively about the King?
It is illegal to defame, insult, or threaten the king. Penalties range from 3 to 15 years imprisonment.
Is it dangerous to travel around Thailand?
Traffic can be a bit chaotic in Thailand without a lot of rules of the road. Tuk-tuks and taxis are economic ways to travel short distances in Thailand. Both can be terrifying but it's generally safe to travel with a Thai compared to yourself getting behind the wheel. Don't take a taxi driver's suggestion for any tourist site referrals because they can get a commission if they take you there. When in doubt, take public transportation like the BTS (Subway) and MRT (Light Rail) because they are cheap, convenient, and fast.
Is it safe to drink tap water there?
No. It's safer to drink bottled water in Thailand.
Are there scams for teaching English in Thailand?
Yes, it's possible to be scammed teaching English in Thailand. One of the common issues is not getting paid outright for your monthly payments. Don't pay for a recruiter to find a job for you in Thailand because some may just take the money and run. Before you enter Thailand, make sure you have a visa to teach English and all your paperwork is completed.