Teaching English in Indonesia
Teaching English in Indonesia can give you the best of both worlds. If you want the hustle and bustle of an urban center, pick somewhere like Jakarta. For anyone that wants a relaxed life, take it slow on a tropical island.
Overview
Teaching English in Indonesia brings good travel opportunities and inspiring landscapes. The most popular destinations to teach are Jakarta and Bali. You can either pick a tropical island culture or the hustle and bustle of an urban center.
Indonesia is the fourth most populated country in the world with 258 million people. But it's still a developing country. So this means the potential for future growth is monumental, which includes the demand for English teachers.
The average monthly salary in Indonesia is 13,000,000 IDR. This means you earn less than $1000 USD per month. But the cost of living in Indonesia is low. Some expats can save 65% of every paycheck which helps pay down student loans or add to your savings.
Schools
Teaching English in Indonesia requires a Bachelor's degree. If you're a first-time English teacher, it's sometimes easier picking a program that does all the work for you. This can be either directly applying to a language school like English First (EF)
Schools encourage applicants to obtain TEFL certification to help prepare them as English teachers in the classroom. Look for TEFL providers that help set teachers with partner schools. This is something you can inquire about beforehand, such as with the International TEFL Academy.
English First – English First is a franchise that takes care of teachers with some giving free accommodation. If you're a first-time teacher, this is an easier transition which supplies (nearly) complete lesson plans for most ages.
International Schools – The other alternative is finding an international school to work in. Jakarta provides the most prospects for international schools with over 60 opportunities to work.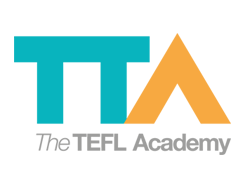 Join the TEFL Academy today and get certified with the #1 ranked TEFL certificate program.
English First is ideal for first-time teachers because they help you with providing a curriculum.
Search for jobs on TEFL.com, a leading job boards for English teaching jobs in the world.
Salary
The average monthly salary is 13,000,000 IDR, which is less than $1000 USD per month. Comparing to other countries in Asia like Japan, China, and South Korea, English teacher salaries are significantly lower in Indonesia.
But living expenses are extremely low in Indonesia. Some English teachers can save over 50% of their paycheck. At the end of your contract, you should be able to find enough money to help pay off student loans or put some away for savings.
It's common for schools in Indonesia to chip in for your accommodation, health coverage, and round trip airfare. Another advantage about teaching English in Indonesia is that it has a lot of public holidays throughout the year.

An internationally recognized program with recruitment partners and internship.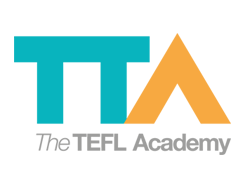 The only certification recognized in both the UK and USA for job opportunities.

An accredited TEFL certificate training institute with virtual and on-site training. .
Frequently Asked Questions