Teaching English in Taiwan
Taiwan is modern, safe, and friendly. If you're looking at teaching English in Taiwan, you can live comfortably with a good quality of life.
Overview
Taiwan is modern, safe, and filled with nature. It has hiking, beaches, nightlife, and so much more. If you're looking at teaching English in Taiwan, you can expect to live comfortably with a good quality of life. It's also clean and people are generally friendly towards foreigners.
Salary is high compared to living costs so it's easy to save. You get a good work-life balance and it's uncommon to work overtime. You require a Bachelor's degree to teach English in Taiwan. If you don't have prior teaching experience, a TEFL certificate helps prepare you to become a teacher abroad.
In Taiwan, teachers are generally a well-respected profession. You have lots of space to grow and develop your career. Almost everyone starts as an English teacher. But it's easy to diversify into different roles. If you go to Taiwan with an open mind and a sense of adventure, you'll get over the culture shock and have an amazing time.
Schools
The most popular option for teaching English in Taiwan is cram schools (Buxiban). But there are also government programs available as well like "Teach Taiwan", "Foreign English Teachers in Taiwan", and Taiwan internship programs.
Taiwan Internship Program – You can apply for an internship program like the one at Premier TEFL. You'll likely work in a buxiban, which is an English training center or cram school in Taiwan. It's a major source of English teacher placement in the country. Students enroll in a Buxiban to pass their entrance exam into a high school or university.
Foreign English Teachers in Taiwan (FET) – If you are already a qualified/licensed teacher in your home country/state, this is the only way to get accepted into this program. Teachers who get accepted can expect to work in the Taiwanese public school system as foreign English teachers and teaching assistants.
Teach Taiwan – Teach Taiwan is a recruiting arm of the Taiwanese government for foreign teachers to work in the public school system. Entrants require a Bachelor's Degree, a teaching license, and must be a native speaker of English
Salary
The salary in Taiwan is reasonable compared to the cost of living. You get around 60,000 New Taiwan dollars per month. If you convert this to US dollars, you can earn anywhere in the range of $1,800-2,500 USD per month.
In general, teachers receive health coverage, sick time, flight reimbursement, and bonuses for completing contracts. Throughout the year, teachers enjoy a fair amount of vacation days as well.
It's easy to save money when you're teaching English in Taiwan. Even if you work in a major city like Taipei, you don't have to try hard to come out ahead at the end of your contract.

An internationally recognized program with recruitment partners and internship.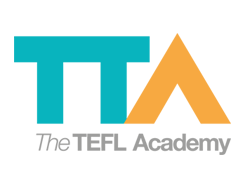 The only certification recognized in both the UK and USA for job opportunities.

An accredited TEFL certificate training institute with virtual and on-site training. .
Frequently Asked Questions