Teaching English in Cambodia
If you're thinking about teaching English in Cambodia, it's a laid-back and inexpensive place to live and you don't need a degree to teach there.
Overview
If it is the food, travel, safety, or welcoming people, these are all excellent reasons to move and teach English in Cambodia. But keep in mind that Cambodia is a 3rd world country and is very different from Western culture. This doesn't mean it's worse, just different.
You can earn anywhere from $1,000-1,200 USD per month teaching English in Cambodia. Visas and work permits have recently become a little complicated. Technically, employers often pay for work permits, but keep an eye out to make sure it's all in order.
If you're thinking about shaking up life by teaching English in Cambodia, it's a laid-back and inexpensive place to live. You don't need a degree to teach there so it makes it a great alternative to Thailand.
Schools
Having a TEFL certificate will really be for your benefit to help you as an English teacher. Schools often check for this requirement so you should try to enroll in a course beforehand. Not a lot of schools require prior experience or even a university degree.
There are many opportunities in the big cities like Phnom Penh and Siem Reap. Even smaller cities like Battambang or Poipet are hiring English teachers (and are more fun). The demand for foreign teachers is very high in Cambodia.
It's possible to get hired before you go to Cambodia. But it is more common to just show up and apply directly to schools. It's easy once you're there to drop off your CV/resume. A lot of foreign teachers get hired very quickly if they are on-site already for an interview.
Salary
Most teachers earn around $1,000-1,200 USD per month. If you are an experienced teacher or have a university degree, you can maybe make up to $1,500 USD. In general, the lower-paying variety jobs are for non-degree holders.
The living costs in Cambodia are inexpensive. Rent can be as low as $50 per month. But it usually costs around $200 monthly for rental costs. When you include utilities, food, Tuk Tuk rides, and phone fee, you may end up paying $400-500 USD per month. This means it's possible to save a significant portion of salary.

An internationally recognized program with recruitment partners and internship.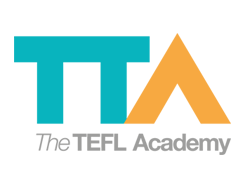 The only certification recognized in both the UK and USA for job opportunities.

An accredited TEFL certificate training institute with virtual and on-site training. .
Frequently Asked Questions