Teaching English in Korea
Thinking about teaching English in Korea? The best options are with EPIK, TaLK, or a hagwon (English academy). Get started today with our guide for teaching in South Korea.
Teaching English in South Korea
Requirements
Bachelor's Degree: Required
Monthly Salary: $2,000 to 3,000 USD
Peak Hiring: All year round
Visa Information: Work visa before entry
Housing: Compensated or subsidized
Airfare: Reimbursed
Student Types: Business English and children
At a Glance
Teaching English in South Korea is a great option for those that want to live and work abroad. South Korea has a high demand for English teachers and the pay tends to be higher than what you would make in other countries. This being said, it is important to keep in mind that teaching English in South Korea is a different experience than what you might imagine.
Overview
South Korea is a fascinating country with a rich culture and unique architecture. If you go there with an open mind, the more you'll realize how underappreciated it is. If it's not the unique cuisine you'll enjoy, it will be its extremely fun nightlife and some of the best hiking opportunities.
One thing foreign teachers notice is how South Korea's work ethic is off the charts. The country ranks 2nd in the world for hours worked annually. This trickles down into children's efforts in studying English. There are plenty of job offers in Korea such as in a private academy (Hagwon) or the public school system (EPIK).
To teach English in Korea, you need an undergraduate degree (or better) from your home country and a criminal record check. TEFL certification is an asset and shows you have taken the time to learn how to teach English as a foreign language.
Pros of Teaching English in South Korea
Cons of Teaching English in South Korea
English Language Schools in South Korea
The 3 big options for teaching English in Korea are the EPIK program, TaLK placement, and hagwon/private academy. Each has its advantages and disadvantages. Finally, the alternative is applying for an internship that handles a lot of the hassle of teaching English in South Korea.
EPIK (English Program in Korea)
The EPIK (English Program in Korea) is a government placement program in Korean elementary schools. EPIK generally offers a bit more than the other options. For instance, you get an orientation, a competitive salary, fewer work hours, and a bit more vacation than private academies. The downside of EPIK is how challenging it is to get accepted. Not only do you need in-class experience and a letter of recommendation, but it takes up to 6 months to get accepted.
TaLK (Teach and Learn in Korea)
TaLK (Teach and Learn in Korea) is a government program aimed at hiring English teachers in rural teaching positions. You need at least 2 years of post-secondary education for a 6-month or full-year contract. Similar to EPIK, you get an orientation, health coverage, accommodation, and an above-average salary.
Hagwon (Private Academy)
A Hagwon (Private Academy) is an extracurricular school program for Korean students to improve their English. As an English teacher, work hours are typically mornings, evenings, and weekends. Recruiters help teachers find their landing spot in a Hagwon. Don't forget it's always good to get a recommendation from the current foreign teacher working to know it's a reputable school.
Salary
A typical salary in South Korea is about ₩2,250,000 won or $2,000 to 3,000 US dollars. Search for schools that give benefits to their teachers. It's very common to receive severance pay, a pension, free airfare, and subsidized rent for your apartment.
Besides a high salary, another benefit of teaching English in South Korea is its low cost of living. This combination makes it easy to save money. By the end of your contract, you don't have to try hard to come out ahead for savings.
It's a rule of thumb that larger cities like Seoul and Busan have higher living costs such as accommodation. Despite the higher cost of living here, you can expect higher salaries in these cities too. Overall, you can save anywhere between $1,000 to $1,500 USD per month when you're there.
| Monthly Salary | Total |
| --- | --- |
| US Dollars (USD) | 2,000 to 3,000 USD |
| South Korea Won (KRW) | 2,500,000 to 4,000,000 KRW |
Certification
A TEFL certification program can provide you with the necessary skills to teach English to students in South Korea. TEFL programs typically include coursework on teaching methods, ESL grammar, vocabulary development, and more. Most TEFL programs also require you to complete a practical teaching component, such as an intensive classroom practicum or online teaching practice.
Before enrolling in a TEFL certification course, it's important to ensure that it meets all of your needs. When choosing a TEFL certification program, it's important to consider factors such as cost, duration, and reputation. Here are the TEFL courses that we recommend, which meet a high level of certification.

An internationally recognized program with recruitment partners and internships.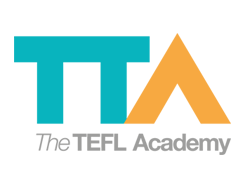 The only certification recognized in both the UK and USA for job opportunities.

An accredited TEFL certificate training institute with virtual and on-site training.
Frequently Asked Questions
What are the requirements to teach English in South Korea?
You need a Bachelor's degree from your home country and a criminal record check. Some employers also require a TEFL certificate from an accredited program.
Do you need a degree to teach English in Korea?
In general, you need an undergraduate degree or better to teach in South Korea. But there are several types of teaching jobs in South Korea, and degree requirements vary depending on the job type. To teach secondary school (middle or high school), you'll need at minimum a bachelor's degree in any subject. Some provinces require a teaching certification (Teacher Certificate) and TEFL certification.
What is the Hagwon blacklist?
A Hagwon blacklist is a list of private academies where the foreign teacher had a perceived negative experience. The best way to avoid it is to make sure your school is financially stable. It's always recommended to speak to one or more teachers before accepting an offer. Even talking to a Korean teacher is better than nothing​. Not all Hagwon blacklists online are accurate and are complaints from personal experiences.
Is Korean food spicy?
Yes. If you don't like spicy food, you may have a difficult experience in South Korea. For example, a common ingredient is jalapenos such as in kimchi.
Can foreign teachers be fired without reason or held back pay?
There are cases when foreign teachers have been fired 'without reason', teachers not getting paid, and schools closing their doors. It's more common to hear about negative experiences online and assume it happens to a larger population. Generally, you will get paid on time and work the entire length of your contract. Even if you contact a foreign teacher before you get hired, you can still end up in a surprising situation. It's also good to be part of the local community of foreign teachers to be able to find alternate employment.
Is it safe to work in South Korea?
South Korea is generally a safe country to work in. There have been instances of anti-American protests due to a large number of American bases on Korean soil. Most protests are peaceful without violence. No matter what country you're from, it's best to avoid locations of protest.
Is South Korea safe if it's next to North Korea?
Because North Korea is nearby, it can seem like South Korea is not a safe place to live. But nothing has happened to threaten the general public since the Korean war. South Koreans live their daily lives without feeling threatened by North Korea so there's not much reason to think otherwise.