Teaching English in Korea
Thinking about teaching English in Korea? The best options are with EPIK, TaLK, or a hagwon (English academy). Get started today with our guide for teaching in South Korea.
Overview
South Korea is a fascinating country with a rich culture and unique architecture. If you go there with an open mind, the more you'll realize how underappreciated it is. If it's not the unique cuisine you'll enjoy, it will be its extremely fun nightlife and some of the best hiking opportunities.
One thing foreign teachers notice is how South Korea's work ethic is off the charts. The country ranks 2nd in the world for hours worked annually. This trickles down into children's effort in studying English. There are plenty of job offers in Korea such as in a private academy (Hagwon) or the public school system (EPIK).
To teach English in Korea, you need an undergraduate degree (or better) from your home country and a criminal record check. TEFL certification is an asset and shows you have taken the time to learn how to teach English as a foreign language.
Schools
The 3 big options for teaching English in Korea are the EPIK program, TaLK placement, and hagwon/private academy. Each has its advantages and disadvantages. Finally, the alternative is applying for an internship which handles a lot of the hassle of teaching English in South Korea.
EPIK (English Program in Korea) – The EPIK program is a government placement program in Korean elementary schools. EPIK generally offers a bit more than the other options. For instance, you get an orientation, a competitive salary, fewer work hours, and a bit more vacation than private academies. The downside about EPIK is how challenging it is to get accepted. Not only do you need in-class experience and a letter of recommendation, but it takes up to 6 months to get accepted.
TaLK (Teach and Learn in Korea) – TaLK is a government program aimed at hiring English teachers in rural teaching positions. You need at least 2 years of post-secondary education for a 6-month or full-year contract. Similar to EPIK, you get an orientation, health coverage, accommodation, and an above-average salary.
Hagwon (Private Academy) – A Hagwon is an extracurricular school program for Korean students to improve their English. As an English teacher, work hours are typically mornings, evenings, and weekends. Recruiters help teachers find their landing spot in a Hagwon. Don't forget it's always good to get a recommendation from the current foreign teacher working to know it's a reputable school.
Salary
A typical salary in South Korea is about ₩2,250,000 won or $2,000-3,000 US dollars. Search for schools that give benefits to their teachers. It's very common to receive severance pay, a pension, free airfare, and subsidized rent for your apartment.
Besides a high salary, another benefit of teaching English in South Korea is its low cost of living. This combination makes it easy to save money. By the end of your contract, you don't have to try hard to come out ahead for savings.
It's a rule of thumb that larger cities like Seoul and Busan have higher living costs such as your accommodation. Despite a higher cost of living here, you can expect higher salaries in these cities too. Overall, you can save anywhere between $1,000 to $1,500 USD per month when you're there.

An internationally recognized program with recruitment partners and internship.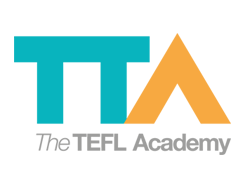 The only certification recognized in both the UK and USA for job opportunities.

An accredited TEFL certificate training institute with virtual and on-site training. .
Frequently Asked Questions