Best Places To Teach English Abroad
Best Places To Teach English Abroad
If you're thinking about taking the leap, these are the best places to teach abroad. They are the top TEFL destinations because:
English schools are posting an abundance of jobs.
Teachers are already flocking to these TEFL destinations.
The pay scale is higher in comparison.
Let's dive right into our list of the best places to teach abroad starting.
East Asia
Perhaps, it's East Asia that has the highest demand for English language teachers. Think about countries like China, Japan, South Korea, Hong Kong, and Taiwan. Although salaries are generally high, these countries also have a higher cost of living.
Nevertheless, if you can find a language school to work in East Asia, they usually pay the cost of your flight and housing. This is why when you want to save a lot of money, then we always suggest going to East Asia. All countries require a Bachelor's Degree and possibly a TEFL certificate.
Southeast Asia
Southeast Asia also has a high demand for English teachers with reasonable salaries. Coupled with a lower cost of living, it has the potential for you to save a decent amount of money.
Think about countries like Thailand and Cambodia which are highly sought after by English language teachers. This part of Asia has some of the few countries that you can reach without a degree like Cambodia, Thailand, and Myanmar.
Central Asia
The whole TEFL industry is in a startup state in Central Asia. Although it's less established in countries like Kazakhstan and Uzbekistan, it's becoming an area of growth for teaching job placements in the world today.
Central and South America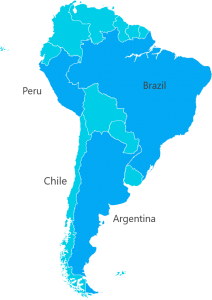 It's challenging to find a job in this area of the world because employers don't go through the trouble of sponsoring teachers from abroad. Job postings are sparse and salary levels are bare minimum without much ability to save money.
Needless to say, you are more likely to get accepted for a job in Central and South America if you are situated there. Some of the biggest markets for TEFL are Argentina, Colombia, and Brazil. Even though it's difficult to find legal work and you have your eyes set on their area, it's still entirely possible.
Europe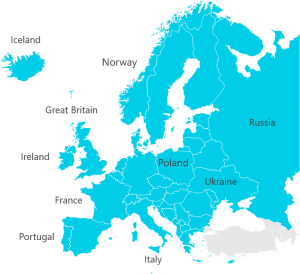 Europe is a popular destination for TEFL teachers including countries like Spain, France, and Italy. Unfortunately, it's challenging to get a position in Europe without being from an EU member country.
With that said, there are government programs that can help arrange a visa to work legally in Europe. Peak hiring in most of Europe is in early September. Generally, the requirement to work in Europe is a Bachelor's Degree and CELTA certification.
The Middle East/North Africa
Countries like Saudi Arabia, Qatar, and Dubai are known for having some of the most rigid requirements for hiring English language teachers. In most markets, you often need to be a qualified teacher or have a high-level experience as a teacher.
There aren't a lot of jobs that hire entry-level teachers but your best chance is in North Africa such as Morocco, Algeria, and Tunisia. While salaries can be quite high in the Middle East, they drop as you enter North Africa.
Central Africa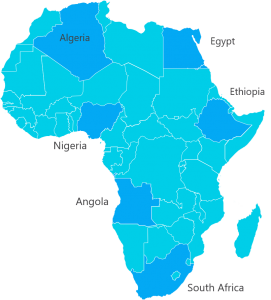 Most English teaching opportunities are volunteer-based from organizations like Peace Corps. Look for volunteer groups that cover your flights, medical, monthly living allowance, and housing.
Some of the popular destinations to teach English in Africa include Tanzania, South Africa, and Ghana. However, the official languages in these countries are already English so the intake of teachers is not terribly high.
What Are the Best Places to Teach Abroad?
These are the best places to teach abroad that offer an abundance of jobs.
Where should you teach English abroad as a career?
Do you want to live somewhere tropical? Where do you want to travel to? How much can you make teaching English? Is it easy to find a job compared to other ESL locations?
We hope you've found answers to the questions here. But hit us back with a comment below.