How To Teach English Online [Guide]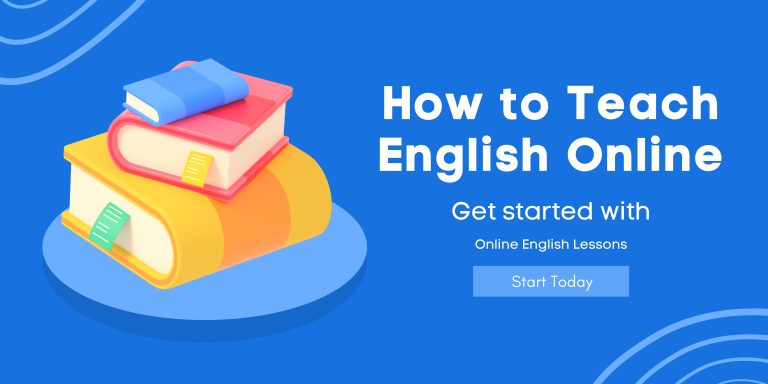 How To Teach English Online
Are you thinking about becoming an English teacher online? Well, you're in luck because today we will guide you on how to teach English online.
One of the keys to teaching online is finding where to teach English online. So first, let's take a look at some of our favorite places to teach online.
Then, let's get right into all the tips on how you can be a successful English teacher online. Let's dive right in.
Do You Need a Degree to Teach English Online?
Before we go through all the online English platforms, you may be wondering if you need a degree to teach English online. The answer to the question is that you do not require a degree or even prior experience teaching.
Looking to enroll in a TEFL course? Check out our list of the best 15 TEFL courses
Although it completely depends on the online teaching platform, we still recommend earning TEFL certification beforehand. Some of the major benefits of TEFL certification:
You get the proper training to become a qualified ESL teacher
Students tend to pick certified teachers which gives them more opportunities
It's possible to increase your pay scale because you're a certified teacher
Keep in mind that it's not always necessary to earn a TEFL certification. But it's always something that we recommend to aspiring online English teachers.
Our Top 3 Picks
Online English Teaching Platforms
There are pros and cons to teaching English online. On the one hand, it can be a great way to reach students who are not able to attend traditional brick-and-mortar schools. It can also be a flexible way to earn income since you can set your own hours and work from home.
Now, let's get to the places where you can teach English online. If you want to know some of the best online English teaching platforms, we've put together a list of all the best places where you can immediately start, including platforms like Preply, Qkids, and Magic Ears.
You'll start by creating a profile of yourself that lists all your relevant qualifications. For instance, this includes any credentials like a CELTA certificate and your years of experience in tutoring English. Here are some example profiles from Preply.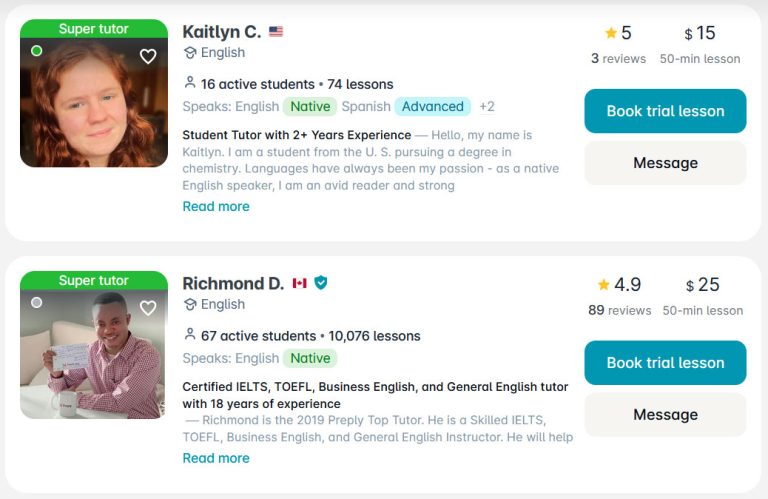 Do You Need a Degree to Teach English Online?
Anyone can teach online without a degree. But every online teaching company sets its own qualifications. There are some companies that require a minimum Bachelor's degree to teach English online. But other companies don't require one at all.
However, there are some things that you will need in order to be a successful online English teacher, no matter what route you take. Some of the most important qualities for an online English teacher are excellent communication skills, flexibility, and a passion for teaching.
Check out our 100+ free ESL worksheets to use in your online classes today
Having a degree in English, teaching, or a related field can certainly be helpful, but it is not required. There are many successful online English teachers who have degrees in other subjects, or who have no formal education in teaching at all.
So, if you're interested in teaching English online, don't let the lack of a degree hold you back. There are many different ways to become an online English teacher, and many of them do not require a degree. Just make sure you have the communication skills, flexibility, and passion for teaching that are essential for success in this role.
Now that you have some ideas about where to get a job, let's go through some of the keys to being a successful online English teacher.
1. Create an introduction video
Even if you don't have to, an introduction video is the best way for students to get to know you. They hear you speak so they know what to expect when they practice conversational English with you. Make sure to speak clearly and in an understandable manner. If you are teaching beginner students, I recommend speaking a bit slower than you are accustomed to.
2. Keep it friendly
Try to be as positive as you can when you're teaching online. Remember to keep a smile on your face because students want to work with friendly English teachers. Always encourage students when they are doing a great job or at least putting a good effort into language learning. Finally, keep your lessons friendly and on-topic.
3. Be open-minded
Remember that some students will want to focus on just speaking. Meanwhile, other students will want to practice grammar or something related to TOEFL. If they give you any indication, let the students dictate the pace and topics of your lessons. Be open-minded and try not to take anything personally.
4. Prepare yourself for lessons
Lesson planning is a lifesaver. While some online English learning platforms provide you with the necessary material to get through your lessons, others won't. We have free resources here to help you get through all your lessons.
Here's some of our best stuff that you can use for free (don't even bother asking us if you can):
How To Teach English Online
Teaching English online can be an extremely rewarding experience. You can make friends online from all around the world and get paid in the comfort of your own home.
We've given you English language platforms and teaching tips for how to teach English online.
Now, let's turn it back to you. Where are some of your favorite places to teach? What are some of your challenges and accomplishments in teaching English online?