How To Get Certified with ESL Certification
How to Get Certified with ESL Certification
Are you thinking about applying for an ESL certificate for teaching? In general, the two types of ESL certificates are:
TEFL Certification: Teaching English as a Foreign Language
TESOL Certification: Teaching English to Speakers of Other Languages
Both TESOL and TEFL are almost interchangeable and both are certificates for teaching ESL. So let's unlock your full potential on how to get certified with ESL certification.
How do I become ESL certified?
If you're thinking about teaching English online or abroad, then this is when you should consider enrolling in an ESL certificate program.
First, you should look for an accredited TEFL certificate course. Other than that, job placement, teacher practice, and partner recruiters are major advantages.
Becoming ESL certified is as simple as enrolling in a course and completing the requirements. Here are some of our top picks for teaching ESL certificate programs:
Remember that just because you can speak English doesn't necessarily mean you can teach it. These types of ESL certificate courses help you become a better English teacher. They help you find teaching jobs through recruitment agencies and overall with job placement.
How long does it take to get an ESL certification?
The industry standard to get an ESL certification like a TEFL or TESOL certificate is 120 hours. So if you can put full-time hours into it, you can finish it in 3-4 weeks. This is typical for a fast-track ESL certificate course.
You can take the same course load and spread out the duration. Instead of 3-4 weeks, it can take you 3-4 months. Depending on your schedule, only you can know which option works best for you.
We don't suggest enrolling in anything less than 120-hours because we suspect it will be a sub-standard teaching ESL certificate course. Keep in mind that this is an investment for yourself and it ultimately matters what you get out of the course.
READ MORE: 10 Reasons to Get a TEFL Certificate
How much does it cost to get ESL certified?
It varies significantly based on the cost of ESL certification from one provider to another. It differs based on the number of specializations, type of program, and if you are willing to travel for a paid internship.
Here's a breakdown of the cost estimate for an ESL certificate:
120-hour TEFL course (200$-500$)
Level 5 Ofqual-regulated TEFL Course (300$-1000$)
Online/Blended TEFL Course (200$-1000$)
Onsite Paid Internship (500$-2500$)
Basically, if you don't want to invest too much into the English teaching profession, then pick the 120-hour TEFL course. But if you are from the United Kingdom and you want to teach in your home country, the Level 5 Ofqual-regulated TEFL course is an ideal choice.
READ MORE: 7 Best Courses for a TEFL Certification Online
Can you be an ESL teacher without a degree?
It depends on where you want to teach whether or not you can teach without a degree.
On top of that, visa requirements are constantly changing so you'll have to double-check with country criteria.
Make sure to do your research. These are not all 100% confirmed and are just general guidelines you can follow where ESL teachers don't need a degree to teach.
Teach Online
Anyone can teach online without a degree. But the qualifications completely depend on the online teaching company. While some require a Bachelor's degree, others don't need any type of degree at all.
Now that we've experienced the effects on education systems of the global pandemic, online learning is here to stay. Even after this is all finished, there will still be a demand for English teachers online.
READ MORE: Teaching English Online Without a Degree
Asia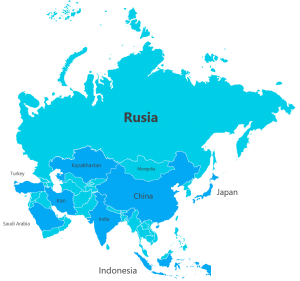 If you want to teach in Asia, most countries require a Bachelor's degree. That means if you want to teach in some of the highest-paying TEFL destinations such as Japan, South Korea, and China, you'll need a Bachelor's degree.
But still some countries allow English teachers without a degree such as Cambodia, Myanmar, and Vietnam. Even though it's not a requirement, these countries still prefer a Bachelor's degree.
Asia hires the most English teachers compared to any other continent. According to our study on 13,000 ESL jobs, a whopping 41% of global TEFL job postings were for China. Based on these job postings, 64% of them preferred or required them to have a TESOL or TEFL certification.
Central/South America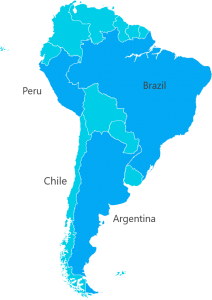 Central and South America are not as popular as TEFL destinations compared to Asia. But we see a bit of a resurgence in English teacher demand in countries like Colombia, Chile, and Argentina.
One of the disadvantages of working and teaching here is a lack of online job advertisements. There are not as many job postings compared in Asia, and it's not uncommon to have to be already in your chosen country and knock at a couple of doors.
Even though wages are higher than the national average, you won't be able to save a significant amount of money. This is partly because schools don't cover housing and flights. Although it's recommended to have a degree, one of the advantages is that you can teach English here without one.
Europe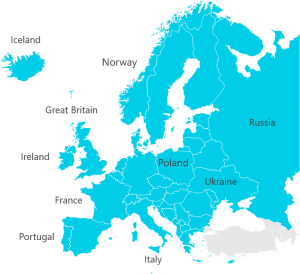 Europe is a bit of a unique situation in TEFL because it can vary significantly from country to country. Any resident part of the European Union has options to teach English in Europe even without a degree.
If you are not part of the EU, some of your options may include:
Working holiday visas
Student visas
Freelancing visas
While most English schools in Asia will cover the costs of your flights and accommodation, Europe does not follow the same tradition. Despite being able to teach English without a degree, employers still prefer it if you have a Bachelor's degree. Countries include France, Germany, Italy, Turkey, and Poland.
Africa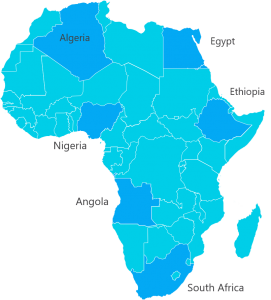 Popular destinations to teach English in Africa include Tanzania, South Africa, and Ghana. However, the official languages in these countries are already English so the demand is not terribly high.
There are also English teachers that enjoy volunteering with organizations like Peace Corps. One of the best parts about the Peace Corps is that it's mostly all covered for you such as flights, medical, monthly living allowance, and housing.
If you want to work in North Africa, countries like Egypt and Morocco hire English teachers. But most of these positions at least require a Bachelor's degree or higher.