TEFL Certification Cost: Is It Worth the Price?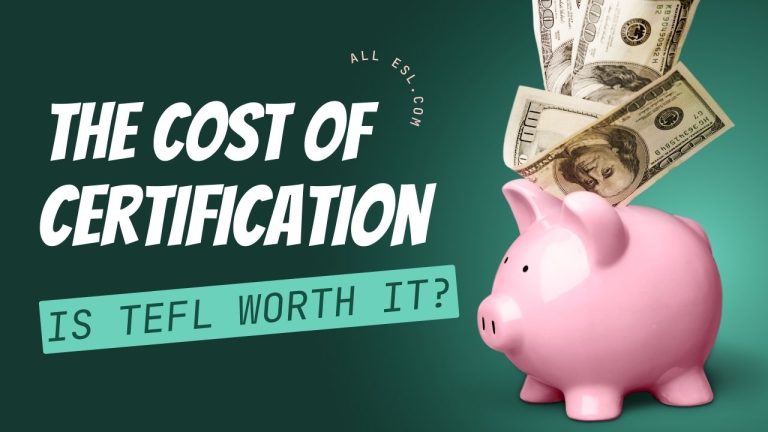 TEFL Certification Cost: Is It Worth the Price?
The cost of TEFL certification ranges anywhere from 250-1000$. The main reasons for the wide range in TEFL price are based on:
More is explained below on TEFL cost variation. Here are some of the TEFL course options and what you get.
1. 120-Hour TEFL Course (200$-500$)
The industry standard for a TEFL course is 120 hours. If you want the bare minimum, you can expect to pay about 200$ to 500$.
Looking to enroll in a TEFL course? Check out our list of the best 15 TEFL courses
What you'll get is an accredited TEFL certificate from a recognized organization. For example, Premier TEFL's accredited course gives you all the criteria mentioned above.
You'll likely get training on how to prepare lesson plans in areas such as reading, speaking, writing, and pronunciation. Besides that, you may get a refresher on grammar and how to manage classrooms like a professional teacher.
2. Level 5 Ofqual-regulated TEFL Course (300$-1000$)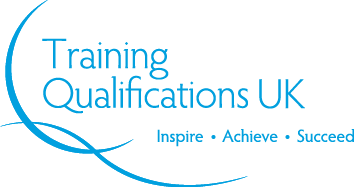 Ofqual (Office of Qualifications and Examinations Regulation) is like the "watchdog" for regulating qualifications in the United Kingdom. It's a department within the British Government that provides accreditation to TEFL providers, including CELTA.
If the course has a teaching practicum, it will likely increase the TEFL certification cost. Depending on the TEFL course cost, it's worth it because some schools require prior teaching experience.
There are also those exceptional TEFL programs that go above and beyond like assisting in job placement with partner schools such as the International TEFL Academy.
READ MORE: Who Accredits TEFL Providers?
Our Top 3 Picks
3. Online/Blended TEFL Course (200$-1000$)
During the global pandemic, TEFL programs are introducing opportunities to enroll online through a mix of in-class and virtual learning. Throughout a blended lesson, it's coming to get a dedicated tutor or advisor to help answer questions about the TEFL course material.
For example, The TEFL Academy's Combined Course is how you can get a blend of online grammar with teaching experience. You might expect there would not be any teaching practice online. But you teach a virtual class with live feedback from other trainees.
Albeit, it's at a slight disadvantage without having real students and an audience to evaluate your skills. Here's what to expect from a TEFL online course:
4. Onsite Paid Internship (500$-2500$)
An onsite paid TEFL internship is where you get the necessary TEFL while you get experience teaching English.
Instead of taking a TEFL course on your computer, you can teach and travel at the same time. For instance, the TEFL Institute of Ireland's internships gives you options to teach all around Asia.
Paid internships are a great way to quickly immerse into a new culture. With the right guidance, you're put into an organized situation for teaching in a foreign country. Other than that, you can see some great sites along the way.
Our Top 5 Picks


Premier TEFL
Best for its variety of destinations

The TEFL Institute of Ireland
Best TEFL internship for Asia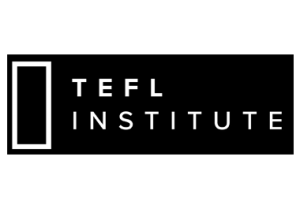 The TEFL Institute
Best TEFL internship for Japan
5. In-Class Learning
Employers often prefer this certification because you have real students observing your classroom. Besides the teaching practice, you're in a classroom setting and it's more interactive than behind a computer.
Looking to enroll in a TEFL course? Check out our list of the best 15 TEFL courses
If you have the option, we recommend enrolling in a face-to-face course such as the one provided by the International TEFL Academy.
They also cover the common elements in any course. The cost of TEFL certification is approximately the same as an online/blended course.
TEFL Certification Cost: Is It Worth the Price?
Some TEFLers like to argue: Employers wouldn't know the differences between TEFL courses so it doesn't matter which one you select.
While there is some truth to this, it's about what you can gain from it and how you can become a more effective teacher.
A higher TEFL certification cost doesn't mean it's better. But when you add factors like teaching experience and job placement opportunities, you'd be glad you paid the extra price.