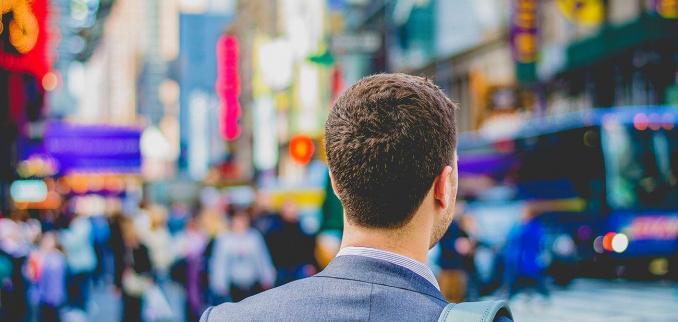 How ESL certification relates to ESL jobs
We analyzed 13,000 ESL job postings to better understand the international ESL job market.
Specifically, we looked at ESL certification and ESL salary.
We learned a lot about both.
And hope you do too.
1

China prefers ESL certification but Korea does not.

China is a booming ESL location right now. But do employers actually care if you have ESL certification or not?

Our study reveals that for the most part yes they do.

64% of ESL jobs in China prefer or require ESL teachers to have an ESL certification. From that 64%, employers search for ESL teachers with TEFL and TESOL certificates the most.

While China cherishes ESL certification, South Korea is the polar opposite. Even with the third most international ESL job openings, only 17% of jobs advertised for Korea even mention ESL certification.

Regardless of your situation, ESL certification can give you the boost you've been looking for in ESL teacher training. If you're going to teach English in China or Japan, these countries prefer teachers who are certified.


2

ESL certification costs vary extraordinarily

How come ESL certification costs vary so much?

In most cases, ESL certification costs depends on the classroom format. If it has a classroom component, its costs instantly increases. But when it's completely online, you could end up paying less than half.

Knowing that ESL certificates are valuable for teaching English in Japan, China and other countries, a growing number of job offers require a minimum amount of hours for in-class training. This makes an online certificate as useful as a gun without ammo.

With this said, there are tons of schools out there that don't recognise any difference between ESL certification, whether it's online or in-class. Actually, the majority of ESL schools don't care too much where you got your ESL certificate from.

After all, it's all about what you get out of it, and not your future employer. Let's not forget that what you do matters to people probably more than you realize.
3

Hong Kong offers the highest ESL salaries

Hong Kong outranks all other countries we studied in ESL teacher salary at about 24,400 HKD (3140 USD) per month. This is 23.6% more than Japan which offers an average salary of 263,000 yen (2400 USD). Knowing this, we have to examine living costs in both countries.

While the cost of living plus rent index is about 81.9 in Hong Kong, it is significantly lower in Japan at about 57.6. Both of these values are relative to New York, with New York being a perfect 100.

But we found the majority of ESL schools would cover housing costs in both countries. When you take away rents from the cost of living, this makes Hong Kong the ideal location for saving money. In reality, everything is relative to what your school will provide for you. Further to this, it depends if you're living in an urban or rural area.

More in the middle east, Saudi Arabia and United Arab Emirates (Dubai) had the highest salaries, but found them to vary significantly across the job postings.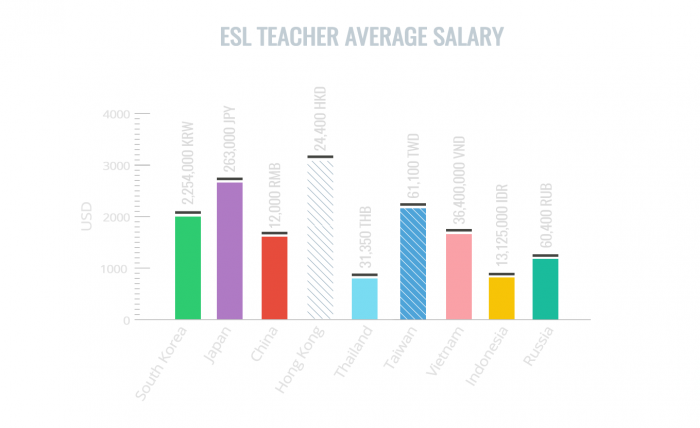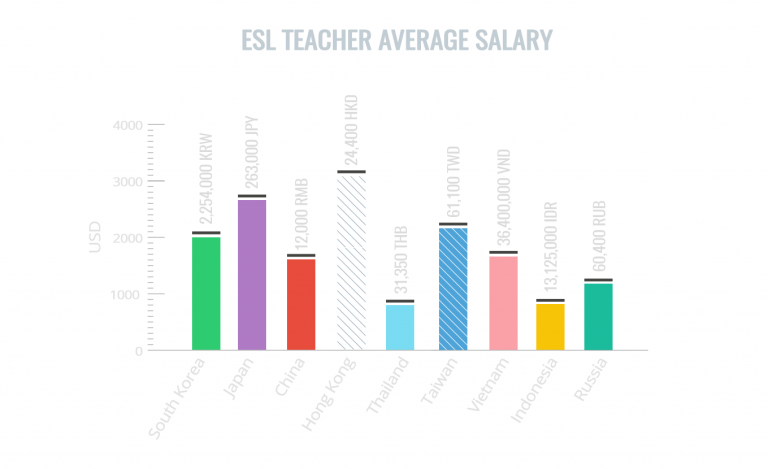 4

CELTA is the most consistent and rigorous ESL certification

You've put in enough elbow grease to get you this far in your research. It's time to make the optimal choice for ESL certification.

If you have a strong desire to teach as your career in the future, then CELTA certification fits your goal like a glove.

While TEFL and TESL comes in many different flavors (online, in class), CELTA has the most consistent curriculum. For example, CELTA certification puts you in front of a class giving you practical teaching practice. Instead of teaching just theory, CELTA evaluates your skills with 120 in-class hours, for 1000 word assignments and 6 hours of teaching practice. You can create ESL lesson plans and lead ESL converstion classes with confidence.

Besides, what good is theory when you can't put it to practice? CELTA helps you tap into some of the finest ESL material.

Knowing all this, it's a shocker why CELTA is only making a small dent in the type of ESL certification employers demand (see #6 below).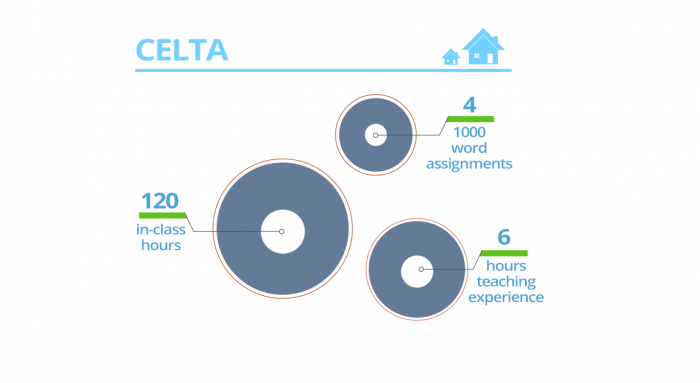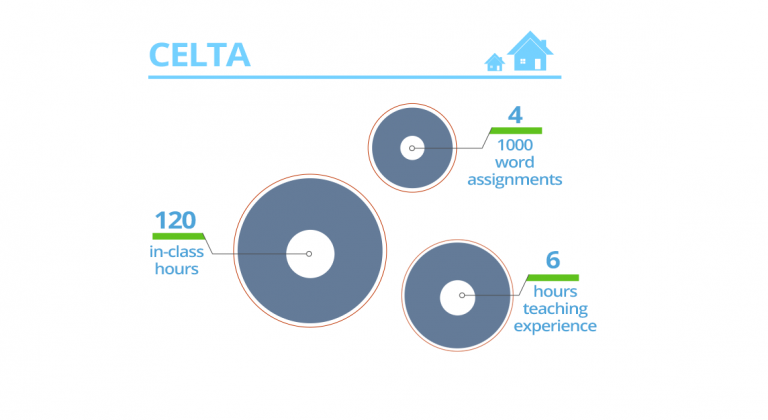 5

China is the hottest spot for ESL jobs

I don't know what it is:

Is it because of its 1.2 billion population and growth in wealth over the years?

Is it how education is deeply ingrained in Chinese culture?

Either way, China is bursting at the seams with ESL jobs. Out of 13,000 ESL job postings, a whopping 41% was for China. In other words, 2 out of 5 international ESL jobs are from China. To say the least, there is no shortage of ESL jobs in China. There are a lot of ESL job opportunities to teach in South Korea and Japan as well.

And not only is average salary gently increasing in China, but the cost of living is still extremely reasonable. Despite the negative feedback from some ESL teachers in China, it will continue to be an intriguing ESL location for the next couple decades.
6

TEFL certification dominates ESL

Any type of ESL certification gives you an advantage when you want to teach English abroad. At the end of an certification program, you should have plenty of ideas for ESL worksheets and ESL games to keep your students engaged.

But our study reveals that TEFL certificates outrank all other types. To be honest, we don't really know why.

Unlike CELTA certification, TEFL is not regulated by an overarching committee. This means that any organization can package up their own TEFL certificate program.
For a CELTA certificate, you'll often do full course load with a bit of teaching practice, but this may not be the case with TEFL. TEFL could be in the classroom or online. It could be all theory-bad or give you hands-on training.
This unpredictability makes TEFL costs fluctuate. Not only that, but it doesn't really help standardize the industry. That's why you often hear about TEFL scams but it's unheard of with CELTA.
But the numbers soak for themselves. TEFL outranks all types of ESL certificates for demand, with TESL and TESOL certification as a close second.
Now, it's your turn
Now I'd like to hear from you:
Which result was most surprising to you?
Or maybe you have a question, if you are going to teach English abroad.
Either way, leave a quick comment below right now.