TESOL Certification (Teachers of English to Speakers of Other Languages)
You already know that TESOL certification will boost your chance of landing a job to teach English abroad.
That much is clear.
But how does it compare to other ESL certification? How much does TESOL certification cost?
This guide has everything you need to know about TESOL certification.
What is TESOL?
Essentially, TESOL is a teaching certificate that helps qualify you to teach English internationally.
It doesn't teach you English. You already have to know how to speak English before you enter for TESOL certification. But it's primarily to become an ESL teacher and equip you with the right tools (ESL lesson plans, ESL worksheets and ESL games) to teach internationally or in your native country.
At the minimum, you need a high school diploma. You don't need any prior teaching experience. And it's to your own discretion whether or not you have sufficient English skills to actually teach it.
For more serious teachers, the TESOL diploma is a more advanced option. This longer diploma program may open more doors for you.
If you're going to teach English in China, more than half of job postings require or prefer some type of ESL certificate (including TESOL). The majority of the rest prefer if you do but don't state it in the job description.


How is TESOL different from TESL or TEFL?
While TESL is for teaching English in an English-speaking country, TEFL is for teaching English abroad.
But TESOL actually encapsulated them both.
TESOL certification is for both teaching abroad and in an English-speaking country.
This means that it prepares you best for life overseas where countries like Japan are hiring ESL teachers day in and day out. For example, China, South Korea and Japan offer ESL jobs are some of the popular destinations for English teachers.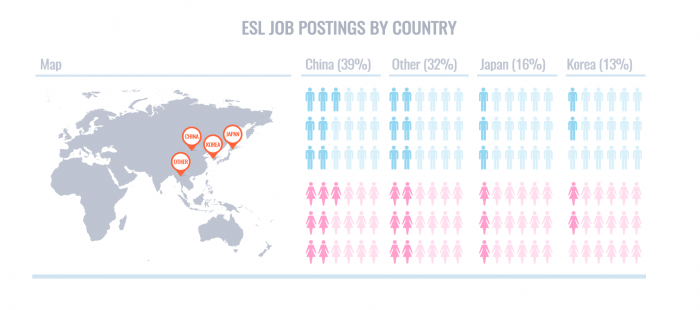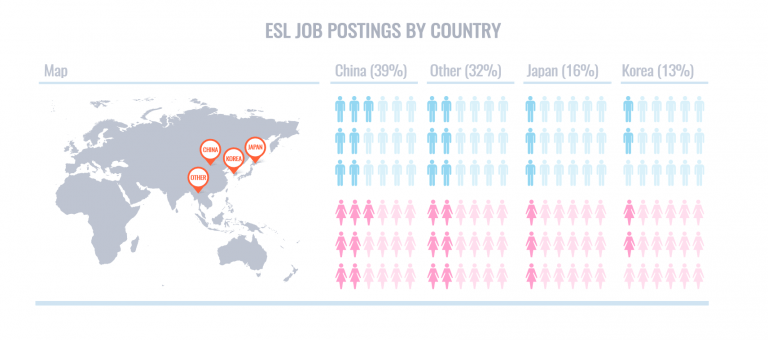 Or if you want to stay in your home country, you are certified as an ESL teacher as well.
It's like having the best of both worlds in one ESL certification.
How much does a TESOL certificate cost?
Like all types of education, you get what you pay for.
From our research, TESOL is a higher end type of certification because it usually has a classroom component. While online certificates are dirt cheap, in-class TESOL certification could range anywhere from 1250 to 2000 USD.
While you might be tempted to go with the cheapest, most likely you are getting a lower standard of education.
What matters most is what you want to get out of it. For the casual teacher who doesn't invest too​ much into the teaching profession, by all means go with an online certificate.
For TESOL, you generally get more teaching (practicum) hours. This is sometimes a requirement in job postings.
Even though TESOL has a larger price tag, it can pay dividends in the future supplying you with new, interesting and creative ideas that you can bring to the classroom.
Conclusion
If you're here reading this thinking getting TESOL-certified, here is some advice:
TESOL gave me that push that I needed to make the dive abroad. I got feedback for my ESL lesson plans, which I taught in front of a crowd. The online portion was all about grammar and brushing up English skills.
Have you ever taken TESOL certification or diploma? What did you think of it? Are you thinking about getting a TESOL certificate?
Let me know with a comment below.