How to Teach English in Japan with JET Programme or Eikaiwa [Infographic]
Teach English in Japan
If you've ever wondered:
"What are my options to teach English in Japan?"
"How much money can I make teaching in Japan?"
"Or should I even consider going to teach English in Japan?"
This is a comprehensive guide that will show you EXACTLY how to find the best route for YOU to teach English in Japan.
Japanese Exchange Teaching – JET Programme
Okay. Full disclosure. I worked on the JET Programme as an ALT (Assistant Language Teacher).
Despite some personal bias, I feel JET is a fantastic opportunity to teach English in Japan.
FILL IN YOUR APPLICATION: It all starts with your application and essay why you are interested in applying as an ALT or CIR. You'll need to follow the application step-by-step with meticulous detail.
SCORE AN INTERVIEW: Afterwards comes the interview and if you pass, you get a letter telling where you'll be placed… because you don't have much say in where you'll end up
GET ACCEPTED: Despite the long process to get accepted, the hard work is well worth the effort. This is because you can earn a generous salary, subsidized accommodation, and fewer teaching hours than average. But most ESL jobs give you these perks anyhow.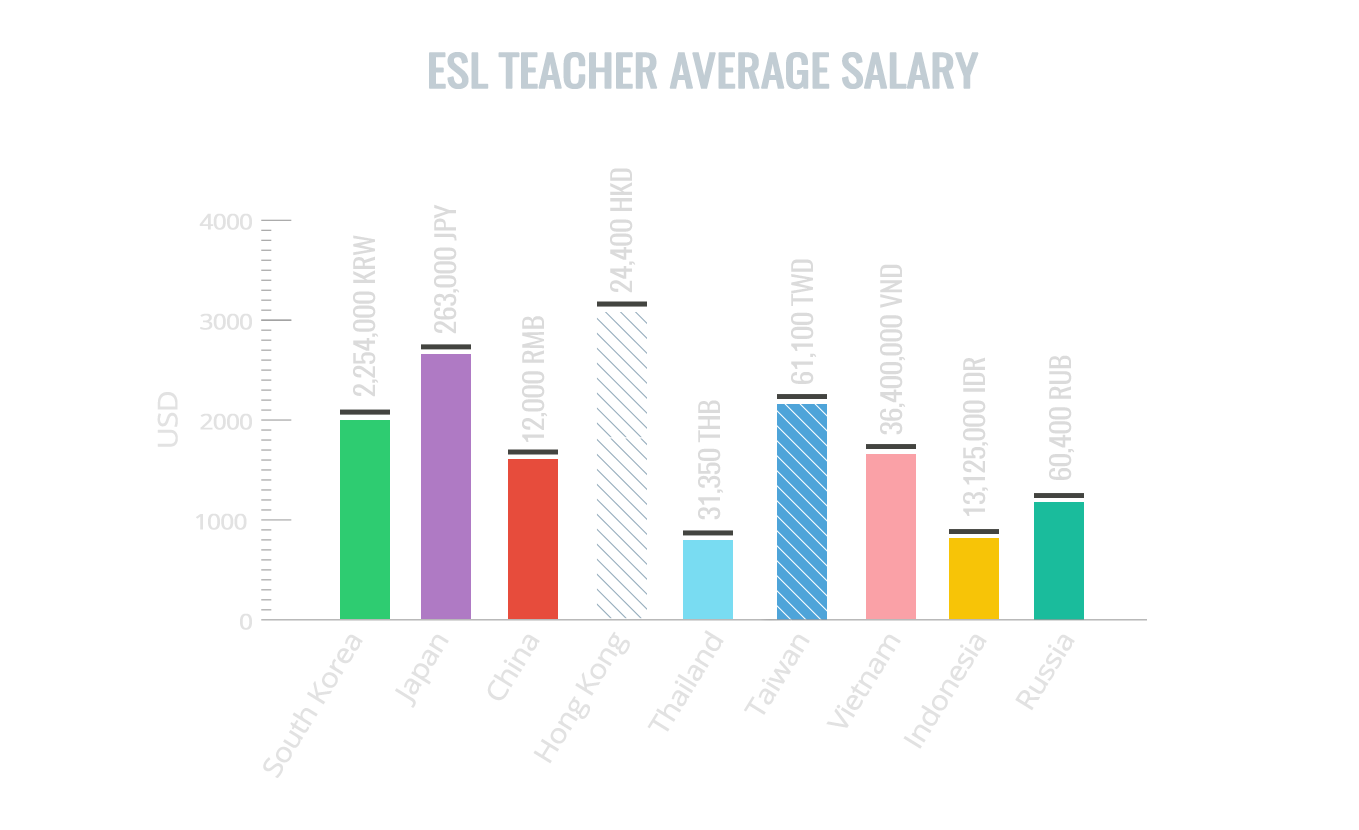 On arrival, the JET Programme welcomes you with a conference in Tokyo. It's a nice way to introduce yourself to a country, and help shake off the culture shock.
After all, there are thousands of ALTs in the same situation, so why not share your culture shock together? But these are common emotions when you teach English abroad.
But it's not all sunshine in the JET Programme.
Although you get some pretty nice benefits with the JET Programme, you're more likely to be placed in a rural area. So if your heart is set on Tokyo, you might want to go the Eikaiwa route.
Eikaiwa (Private Academy)
Other than the JET Programme, an Eikaiwa is the best route.
But first, what is an Eikaiwa?
An Eikaiwa is specialized in English Language schools. For Japanese folks who are looking to improve their English, they go to English language schools to interact and build their language skills with a native speaker. For example, Nova, Interac, and Berlitz are the bigger Eikaiawa and recruit year-round.
If you work at one of these Eikaiwa, your salary could end up better than an ALT. However, your teaching schedule will be full. Once you have your go-to ESL games, it's all systems go. Don't worry, We have some free ESL activities and ESL lesson plans to quick-start your class preparation.
Despite having less job openings than teaching in China, Japan accounts for 16% of all international ESL job opportunities.
China is booming now for ESL jobs but there's still a lot of opportunities in Japan. Of course, teaching in South Korea is a popular choice with the third most ESL job postings in the world.
The hiring process for Eikaiwa is not as rigorous as the JET Programme. You'll get a job quicker than the JET Programme, but it still takes some time for a work visa.
If you're willing to teach kids and you have ESL certification, your stock increases immensely. This is because 37% of schools prefer or require ESL teachers to have a TEFL, TESL/TESOL or CELTA certificate.
Of those schools that prefer ESL certification, TESOL certificates are most sought after. However, any type of ESL certification boosts your chance to teach English in Japan as an ESL teacher.
If you're taking a TESOL certification, start applying now even if you're in the middle of it. This is because you'll need time to complete your work visa, criminal record check, and more.
You can apply to Nova, Interac, Berlitz, GABA, and Geos/G-Education. These types of schools are looking for enthusiastic ESL teachers all the time.
Direct Placement
Japan is such a big country that people come in and out of school all the time. Because of the massive amount of turnover in Japan, some recommend just traveling to Japan.
Once you're there, you can look for schools that are directly hiring to replace someone who is leaving. If you do it this way, you skip the recruiters and big companies.
The downside is that you need a bit of financial breathing room and a place to stay when you search for an ESL job. Even when you score a job to teach English in Japan, it has one of the highest costs of living in the world. While you can earn a decent amount of money, it's so expensive to live that your savings rate isn't as good as other ESL country salaries.
Of course, all situations are different as some schools pay for your housing entirely. Some of the common benefits are subsidized rent, airfare allowance, medical insurance, and earning a bonus on completion.
The countryside is much cheaper than in urban areas. This means that cities like Tokyo are the most expensive and every jobless day burns a bigger hole in your wallet.
The Lowdown on Teaching English in Japan
Japanese culture is an interesting mix of modern and traditional beliefs. This combination makes it one of the most fascinating countries on the planet.
It's well-organized, safe, and has a lot of opportunities to advance if you can speak the language. Actually, it's to your benefit to speak the language as a lot of Japanese are too introverted to speak in English.
Comparatively, Japan offers the best balance between work and play. Teaching hours are generally less than other ESL locations, and vacation days are usually more generous.
You often need an undergraduate degree or better and be a native speaker of English to teach English in Japan. Most likely, your employer will want you wearing a suit and tie on the job. But don't wear a black tie or they'll think you're attending a funeral.
While some foreign people think the Japanese rigid hierarchy system is hard to work under, I think this system is a big part of the country's success. It gives accountability for people's actions.
One final thought, unlike countries like South Korea where you hear of foreign teachers not getting fired for no reason, I seriously doubt this happens as much in Japan. I just didn't hear it happening unless the ESL teacher acted like a complete buffoon.
Teach English in Japan
My humble, yet biased opinion has the JET Programme at the top of the list of options.
But your pursuit to teach English in Japan shouldn't stop there.
While Eikaiwa can be a great route to teach English in Japan, some people prefer directly traveling there and finding a job.
Have you ever taught English in Japan? What did you think? Let me know with a comment below.