The Ultimate TEFL Teacher Guide for Beginners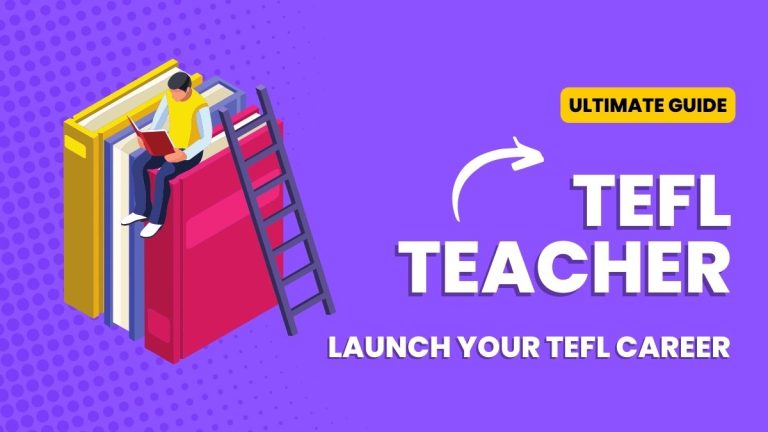 Ready, set, teach
Becoming a qualified TEFL teacher takes time and effort. You must prepare thoroughly to get through the accent and keep up your motivation throughout the training.
Teaching is not just about knowing how to speak English fluently or understanding grammar rules; it's about making others understand what you are saying.
And that's why many fail the first time around. Because becoming an effective teacher is not easy, even for native speakers who have been speaking English since they could talk!
However, with the right mindset, preparation, and practice, you can become a successful TEFL teacher in no time. Here is an ultimate guide for beginners who are looking to become a TEFL teacher.
Is Teaching English as a Foreign Language for you?
First, TEFL is not easy. Before you sign up to start teaching abroad, you must ask yourself if you are up to the challenge. Ask these questions before you go:
Regardless of your teaching experience, being a TEFL teacher isn't easy. But it's a life-changing experience that can change your perspective on life and your way of life.
Do you need TEFL teacher certification?
No, you don't need a TEFL certificate! But teaching English abroad isn't as easy as people think. Especially teaching students in a foreign language isn't easy. TEFL certification shows employers that you are serious about becoming a highly-trained TEFL teacher.
Looking to enroll in a TEFL course? Check out our list of the best 15 TEFL courses
But a TEFL certification will give you an edge over other job seekers in the competitive teaching world. It shows that you are committed to a career in education and are eager to learn more about how to teach effectively.
There's a lot you can get out of a TEFL certification. For example, it teaches you how to develop lesson plans, manage classrooms, and correct language mistakes. We recommend TEFL certificate programs like the International TEFL Academy, Premier TEFL, and the TEFL Academy.
TEFL certificates can also satisfy immigration requirements in some countries. This speaks volumes about how valuable it is to be certified. If students are willing to pay hundreds of dollars for English education, TEFL certification is the bare minimum that you can do. Best of all is that it also improves your employability.
Our Top 3 Picks
Prepare for Your TEFL Certification Course
Once you decide to go for a TEFL course, you must prepare for it. This means that you know what to expect from the course and you are ready for it. If this is the case, then here is a list of things that you must do before attending a TEFL course.
Finally, all you have to do is complete the course. You should also take a look at some of the paid TEFL internships and TEFL practicums.
Where should you teach abroad?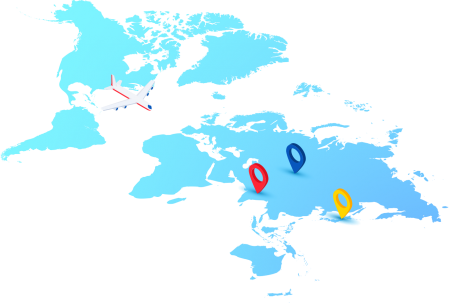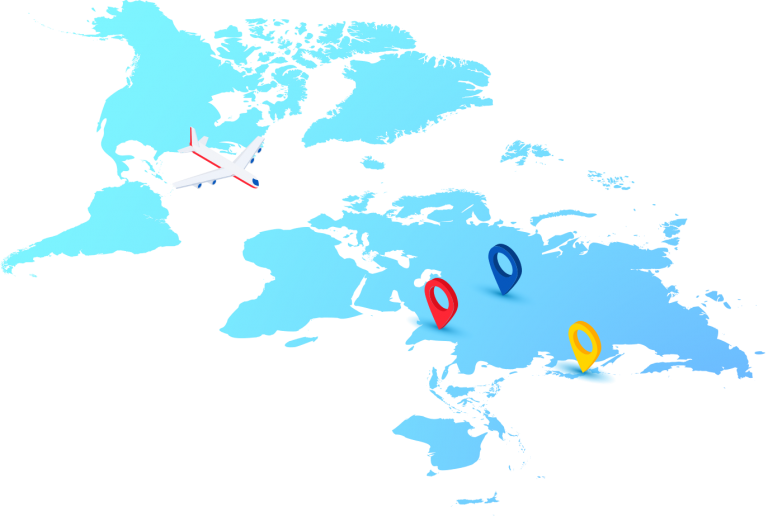 When it comes to where you can travel, we always recommend these countries to teach English, including Japan, South Korea, and Europe.
There are also several different types of English teaching jobs abroad. For example, you can apply for government programs, go through a recruiter, or even send your application directly to an English school.
In some cases such as in Central/South America, it's easier to be onsite to hand in your CV/resume. But in countries like Africa, it's mostly volunteer work with groups like the Peace Corps.
Should you know the local language?
Although it's helpful, you don't need to know the language your students speak. It just takes a bit of practice. And there's no better chance than actually being immersed in a new culture.
Looking for English language learning tools? Check out our list of the 10 best English learning apps
Also, think about how useful it would be to pick up on grammar mistakes from your students. When you know the local language, you understand better some of the nuances of language learning.
Not to mention how far basic phrases can help spark up ESL conversation topics with your co-teachers and locals. If you can, try to pick up as much as you can of the local language.
Are there career-building opportunities as a TEFL teacher?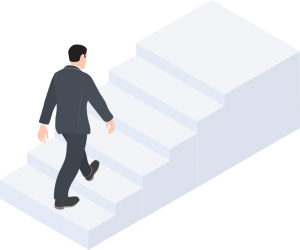 As with everything in life, you start at the bottom and work your way up. There are a lot of opportunities for career growth in TEFL.
By all means, it's entirely possible to make TEFL a long-standing career in any type of career below
Become a licensed teacher in a university or international school
Start your own English academy
Become a teacher trainer if you have enough experience
Build and develop curriculum for schools
Recruit TEFL teachers
Become a school and admissions counselor
Where can you teach online?
Whether you have a degree or not, there are tons of platforms for you to teach online. You can start with our list of online English teaching platforms.
One of the major benefits of teaching English online is that you can work in the comfort of your own home. Besides the convenience, you can also earn a decent wage and gain experience.
Some teachers find it a very rewarding experience because they make friends across the world. Also, you can make your own schedule and balance your personal life.
Conclusion
Many people who want to become TEFL instructors research the ins and outs of how to be an effective teacher, but it can be difficult to find all of this information in one place.
This TEFL teacher guide has given you all the information you needed to know about becoming a TEFL teacher before getting started. Remember to use this checklist of what to do before teaching English overseas.
We've discussed why so many people choose this profession, what skills and education are most helpful, which countries have the highest demand for TEFL teachers, and other tips and tricks we think you should know before beginning your own journey.
Do you have anything you want to add to this article that we've missed? Please let us know using the comment form below.