Teaching English Overseas: A Checklist of What To Do Before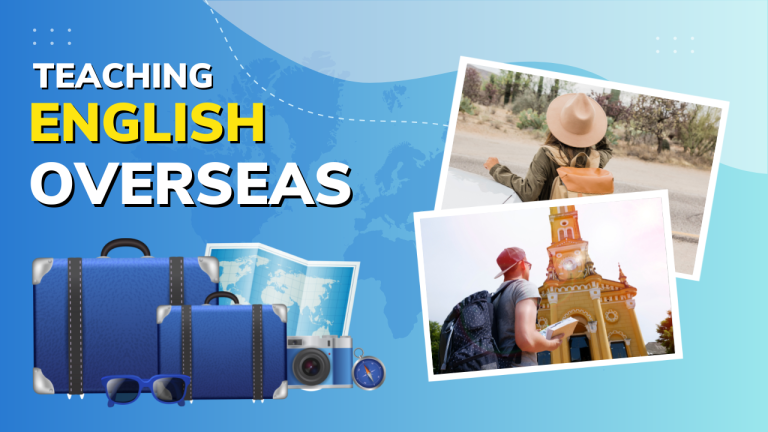 25 Things to Do Before Teaching English Overseas
One of my favorite travel quotes is: "The world is like a book. And those who don't travel read only a page of it."
But if you have your heart set on teaching overseas and becoming a TEFL teacher, are you all ready for the road ahead?
While you can't prepare for it all, at least you can plan for what you can control. So let's dive right into this guide for teaching English overseas.
Documentation
Travel Health
Banking
Residency and Ownership
Things To Bring
Get a Referral From the English Teacher
You always want a referral before you accept a job. Talk to someone who has been in the position that you are applying for. Talk directly to them. No agencies, or middlemen.
Isn't this trusting a complete stranger? Absolutely. But their advice is invaluable. And any advice is better than no advice. Speak to multiple teachers before accepting any offer to help you sleep better before your journey to China.
You can save yourself from a world of misery with a simple search online. Find tell-tale signs the school is reputable. One hour of research can save you from a year of headaches. Honestly, extreme shadiness is everywhere in teaching English abroad.
China has the worst reputation for it, but I personally witnessed it worst for teaching English in Korea. Large corporate schools and public schools are the safest, and schools with low entry requirements are the least safe.
Teaching English Overseas: What To Do Before
For any travel advisories regarding Covid-19, travel bans, and restrictions, find the most up-to-date information on your government travel advisory website.
We've listed some of the countries from the big 7 with some of the largest participants in teaching English overseas. Click below to find your government's latest travel information.