10 Halloween Coloring Sheets: Free and Print-Ready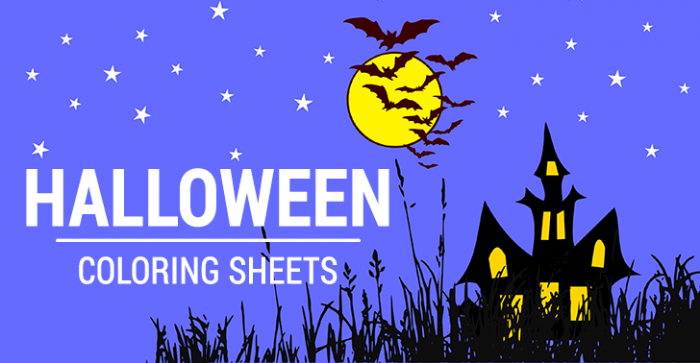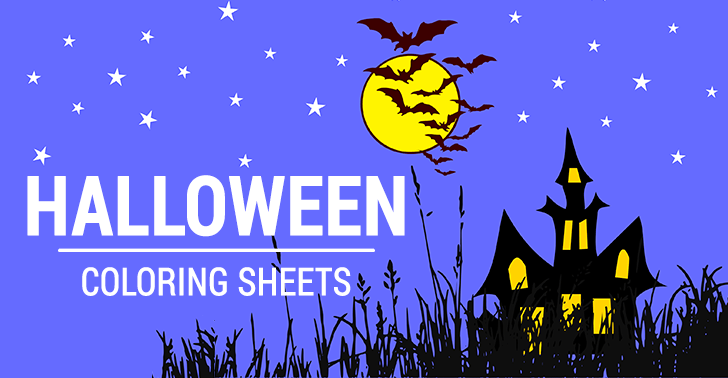 10 Halloween Coloring Worksheets
These Halloween coloring worksheets helps motor skills, stimulates creativity, and builds focus and dexterity.
Among the numerous benefits of coloring, these Halloween coloring sheets are tons of fun and introduce the topic of Halloween.
In this list of Halloween coloring sheets, we have 10 spooky people, places, and things.
Just like our list of spooky Halloween worksheets, they are all free to use for any purpose and ready to print for your classroom.
1. Tombstone Coloring Page
Tombstones belong in graveyards and are where the dead rest. But on Halloween when the dead rise, they rise from tombstones like in this Halloween coloring page.
These stone slabs that mark the final resting place of the deceased come alive with a new purpose. Kids can color this tombstone with scary details of grave stones or add their own touches, such as a skeleton climbing out of a grave to join the trick or treaters on Halloween.
2. Ghost Coloring Sheet
Speaking about the dead, ghosts are spirits of past lives. Instead of as zombies, the dead can rise as ghosts as you see in some of these Halloween coloring worksheets.
These coloring printables are great for kids of all ages. You can use them to keep your kids occupied during the holiday season and keep them entertained for hours.
3. Pumpkin Coloring Worksheet
On Halloween, people carve pumpkins with frightening faces to scare away ghosts and goblins. To this day, we still follow the tradition.
You can print these out and let your little one color in their favorite characters or create scary designs to display on your porch as decoration. They are sure to be a hit with all of your friends and family members.
4. Halloween Landscape
In this Halloween landscape, you see bats flying around. And you'll see other Halloween coloring worksheets, bats, and vampires go hand-in-hand.
In this case, you have a silhouette of a bat with a tree in the background. You can color in the bat or tree in any pattern you like and add to the Halloween scene.
5. Vampire Coloring Page
Vampires only go out at night and drink blood from the necks of living humans. As seen in other Halloween coloring sheets, vampires can transform into bats making them stealthy in the sky.
If you want to try something a little different, this vampire coloring page is a great option. This is a great activity for kids who love to color, and it's likely to keep them engaged for quite some time.
6. Owl Coloring Worksheet
The cooing owl is the nightcrawler of the Halloween bunch. And we're not talking about the Online Writing Lab (OWL).
This owl coloring worksheet is perfect for helping your child or student focus and relax through coloring. Help them practice their skills as they color in this Halloween picture of an owl.
7. Witch Hat Coloring Page
One of the key features of witches is their long noses and pointy hats. In this Halloween coloring activity, learners color a witch's hat.
Doing this activity on Halloween gives kids something to do while they are waiting for the trick-or-treaters to arrive. It's a nice way to keep them occupied and let their creativity shine.
8. Witch's Cauldron
When a witch brews potions to cast spells, they use a cauldron-like you see below.
You can use crayons, markers, or colored pencils to fill in the cauldron with your favorite shades. It is a fun way to spend time with your kids and let them express themselves creatively.
9. Haunted House Coloring
On Halloween, a haunted house can be a scary place to live or stay the night. This haunted house coloring page is the perfect activity for young kids on Halloween.
It is fun and creative, and it can also be used to practice basic colors. Kids can draw the characters from the haunted house on the page and color them in.
10. Scary Cat Coloring Sheet
The scary, black cat is a Halloween classic just like the bat, werewolf, and frog. Just kidding about the frog, they're not scary at all.
This cat coloring page is perfect for kids who love cats or enjoy drawing animals. But they may need to get creative for adding features to its face.
What's Next?
From pumpkins to ghosts, we have provided you with 10 Halloween coloring worksheets.
They are free to use for any purpose, especially in a classroom or daycare type of setting.
If you need any more resources, we have coloring worksheets for Christmas and more to come.
If you want to see anything more, let us know with a comment below.