10 Flower Coloring Sheets for Girls and Boys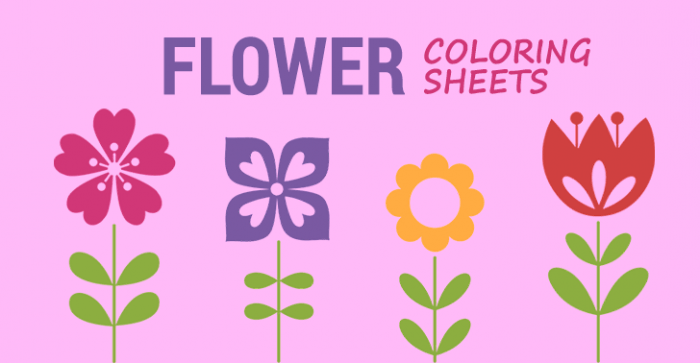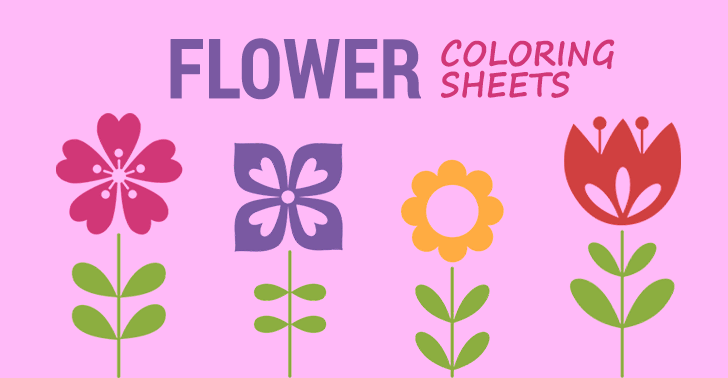 10 Flower Coloring Sheets for Kids and Adults
Roses are red,
Violets are blue.
We love these 10 flower coloring sheets,
and we hope you do too!
1. Rose Coloring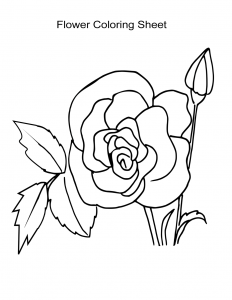 For this rose flower coloring page, kids can color the rose any color they wish – pink, red or they can just leave them white!
There are many benefits to coloring, such as decreasing stress and anxiety, increasing creative thinking, and improving focus.
2. Flower Vase Coloring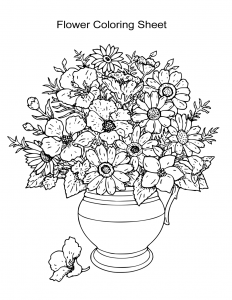 This flower vase coloring sheet has a whole arrangement of flowers that you can assign all the colors of the rainbow.
Coloring requires little effort, but it produces results. It's a creative activity that anyone can do.
3. Sunflower Coloring Sheet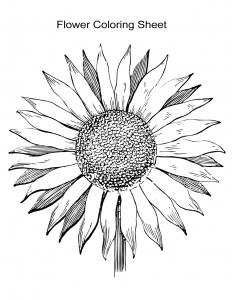 If you like the color yellow, then this sunflower coloring sheet should help you fulfill your happiness.
This is a fun activity that you can do with your kids to help them learn about plants and nature.
4. Simple Flower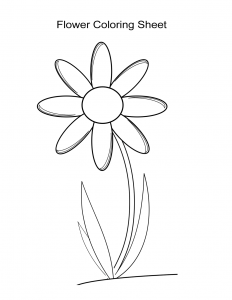 This is the most basic design for flower coloring. That's why we've named it a simple flower coloring sheet.
It is very important for children to stay engaged with activities that challenge their minds. Coloring is a great way for kids to exercise their creativity, and it comes with the added benefit of being a very low-pressure activity.
5. Dandelion Coloring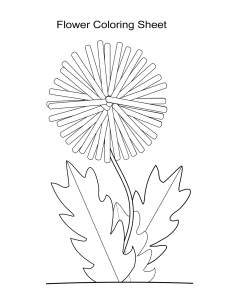 Not exactly in the realm of flowers because dandelions are weeds. But kids often and adults think they're flowers.
If you don't have access to art supplies, you can also make a collage with pictures of flowers.
6. Tulip Coloring Page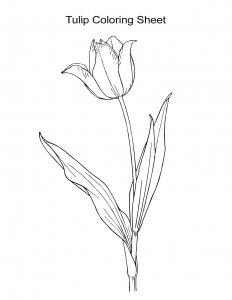 Holland has always been famous for tulips and I don't blame them. They're beautiful flowers with colors ranging from yellow to purple.
This coloring page can be very relaxing and calming, and it is a great way to reduce stress and anxiety.
7. Flower and Butterfly Coloring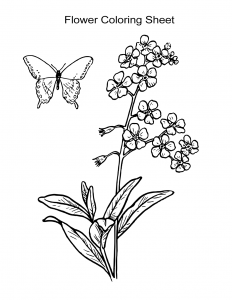 You often find butterflies with flowers. So that's why kids will love coloring pictures of flowers and butterflies like this one.
Kids will love to color and get creative with this awesome flower coloring sheet. There are lots of different shades of colors to choose from, so it's perfect for kids of all ages.
8. Flower Coloring Page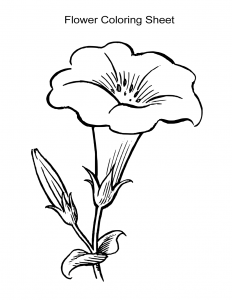 This Gamopetalous flower coloring page should get a nice pink or purple tone. This is a great activity for kids.
It helps them develop their creativity and imagination. It also helps them stay active and healthy.
9. Flower Coloring Sheet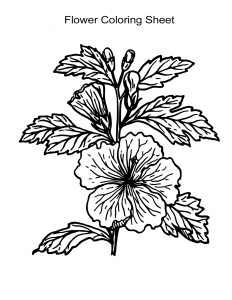 It's another flower coloring sheet but this leafy flower stem is short. Find a quiet space and let your creativity flow as you color in this flower coloring sheet.
Kids can enjoy the relaxing activity of coloring while also learning about flowers and plants.
10. Simple Flower Coloring Page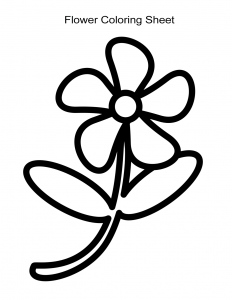 This very basic design of a flower has thick strokes for kids to color within the lines.
It's also a great way to spend time with your kids and spend quality time together.
Flower Coloring Sheets for Kids and Adults
Like a flower garden of coloring pages, we've provided you with 10 sheets to color with.
Simply, print them off and enjoy coloring in the lines.
It's a fun and relaxing activity.
Not only for kids, but these can also make perfect flower coloring pages for adults