Home » TEFL Certification » TEFL Level 5 Course vs CELTA
TEFL Level 5 Course vs CELTA
Last Updated: September 1, 2021
If you're looking for a CELTA course, you might be fine taking the equivalent, accredited Level 5 training.
In fact, there are some TEFL courses that are ranked at the same level as a CELTA, which is like the gold standard in TEFL training.
Also, you can complete this type of certificate for CELTA online, with a blended portion in the classroom as well.
These are all recognized by Ofqual (Office of Qualifications and Examinations Regulated) which is the United Kingdom's education regulation body.
TEFL Level 5 Equivalency: How It Works
Some TEFL providers offer a "Level 5 certificate, which is the same as the CELTA" which is a qualification in the United Kingdom.
"Level 5" refers to the methodology of the Regulated Qualifications Framework (RQF) in England and Northern Ireland.
A "Level 5 certificate" means that the level of education, knowledge and skills required to complete the course is the same as that required to complete the CELTA.
This means that you have a level of English and education equivalent to the average high school graduate in the United Kingdom and be at least 18-years of age.
1. The TEFL Academy (TTA)
The TEFL Academy offers a Level 5 TEFL course regulated by the UK government. Similar to ITA, TQUK ensures the highest standards and is the same level as CELTA/Trinity CertTESOL.
Interestingly, TTA courses are recognized by DEAC (Distance Education Accrediting Commission) in the United States. Similar to TQUK, it's the gold standard for accreditation but in the US.
The Premier TEFL CELTA-equivalent courses are English Government (Ofqual). If you're interested in taking this equivalent CELTA online, these options are available.
As with any CELTA course, this certification gives you access to higher-paying jobs in a wider range of countries.
3. TEFL Institute of Ireland
The TEFL Institute of Ireland offers a Government Regulated LEVEL 5 TEFL Courses CELTA equivalent training.
Its internationally-recognized certification ensures the highest quality and that your qualification will be highly regarded by employers worldwide.


The TEFL Institute online course is ranked at the same level as a CELTA or TrinityTESOL.
This Level 5 Government Regulated course gives you more opportunities to work in countries that require a higher level qualification.
5. International TEFL Academy (ITA)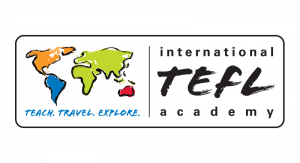 The International TEFL Academy (ITA) course is accredited as a "Level 5" TEFL course. Any of their 4-week and 11-week courses have the same level of accreditation as CELTA.
In fact, ITAs courses are all externally monitored and approved at a Level 5 Ofqual (British Government). These are accredited by TQUK (Training Qualifications UK) which is backed by the British Government.
World-class training from CELTA
As you can see, it's possible to obtain the equivalent CELTA certification by enrolling in TEFL courses with the same Level 5 equivalency as CELTA.
All the courses above are recognized by Ofqual, Office of Qualifications and Examinations Regulated which is the United Kingdom's education regulation body.
CELTA is like the gold standard in TEFL education. By completing this type of training, you boost your chances of being employed in more countries in the world and earn higher pay.
You can take a CELTA course online and you get the same level of quality as in-class training. If you are interested in enrolling in an accredited TEFL course, check out our list of TEFL certification programs to help you get started.
Get Fully-TEFL Certified
Do you want to teach abroad or online? Check out our accredited TEFL certification guide. Become a teacher and make a difference in the world today.