Premier TEFL Review: Are They Top Tier?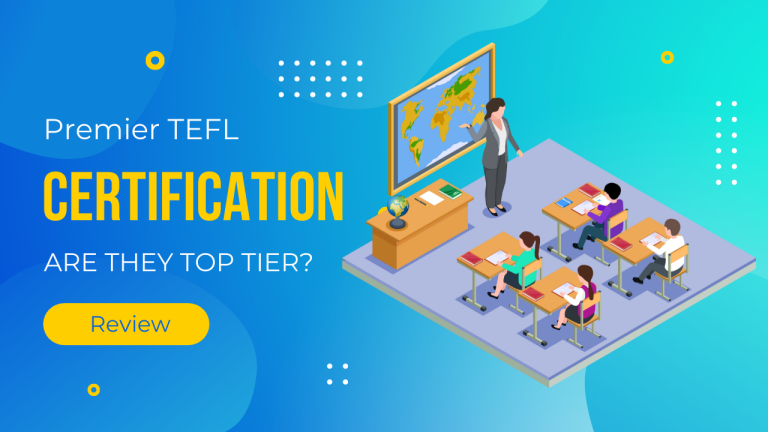 User Reviews
4.5 out of 5 stars (based on 8 reviews)
Premier TEFL Review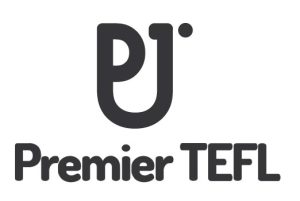 An internationally recognized TEFL certificate program with recruitment partners situated around the globe. It's one of the most affordable, trusted, and internationally recognized TEFL certificate programs available today.
About
Sometimes it's just best to go with the most recognized. For TEFL certification, it doesn't get any better than Premier TEFL. Their internationally recognized certificates are accredited and government-regulated giving you access to higher-paying jobs:
Also, Premier TEFL is connected with global recruitment partners. This means you can start a paid internship immediately after you earn your certificate. Instead of searching for job placement, you can do both a TEFL certification and a teaching internship at the same time!
Premier TEFL Review
Kick-start your career with the TEFL certification by Premier TEFL. No matter the TEFL course you pick, Premier TEFL is as reliable as they come. It gives you a solid footing for you to start your story. Make a difference by either teaching abroad or online.
Premier TEFL courses are accredited or fully government regulated or accredited with an equivalent to the CELTA program. Over 52,000 teachers have been certified with Premier TEFL. Here are some of the major advantages of Premier TEFL.
Coursework
Their TEFL courses teach you everything you need to know. For example, it gets into grammar and how to structure a lesson plan. If you're tight on time or budget, the Government Regulated Level 5 course works well. It's possible to complete it in just 4 weeks.
Government Regulated Level 5 Course – The Level 5 Government Regulated Course is best for high-paying jobs.  The Level 5 TEFL courses are Ofqual regulated (English Government) which is a CELTA-level teaching qualification. By registering for the 120-hour advanced TEFL course, you can achieve TEFL certification in just 4 weeks in this worldwide recognized program.
Virtual & Hybrid Blended Course – If you want the best of both worlds, you can mix both a live online classroom training session with online work. For those who still prefer to work in a traditional classroom, this is your best option.
Let's take a look at some of the advantages of taking each type of TEFL course provided by Premier TEFL.
Ofqual Government Regulated Level 5 Course
If you want to teach English and your home country is the United Kingdom, then the Government Regulated Level 5 Course might be of exceptional value Premier TEFL offers equivalent training to the CELTA program. If you are not familiar with CELTA, it's kind of like the gold standard of teaching English created by Cambridge University.
If you're not familiar with this type of certification, "Level 5" refers to the methodology of the Regulated Qualifications Framework (RQF) in the United Kingdom. A "Level 5 certificate" means that the level of education, knowledge, and skills required to complete the course fulfills this framework, which includes CELTA.
Virtual & Hybrid TEFL Course
If you decide to pick the Virtual & Hybrid TEFL Courses, then our recommendation is the 250-hour Premier TEFL course. In general, 120 hours is the industry standard for the duration of a TEFL course. But the 250-hour course is also affordable and it gives you the core credentials (CELTA-equivalent) that will assist you in becoming a qualified English teacher.
If you increase to the 310 Hour Professional TEFL Course, you receive the 30-hour Business English and Online English online courses. Unless you know you are teaching any of these types of courses, we still recommend sticking to the 250-hour course. Additionally, you will receive a 10-pack of online lesson plans and grammar eBooks as well.
Premier TEFL Jobs
During your job search, Premier TEFL helps review contracts, cover letters, and salaries. The Premier TEFL job board has hundreds of jobs situated around the world to help you get started as an English teacher abroad.
But this doesn't only work for TEFL jobs abroad, they also assist with online TEFL jobs. There are freelance positions where you can work as an online English teacher. Premier TEFL will help you find your dream job and earn a decent salary.
Paid Internships
How about having the opportunity to teach, travel, and earn a salary during a paid internship? Instead of doing it all yourself, Premier TEFL paid internships to give you rent-free housing. When you join the Premier TEFL crew, you get an extremely unique way to earn teaching experience.
You can start your adventure in countries all across the world such as:
Asia – Cambodia, China, Myanmar, Taiwan, Thailand, and Vietnam
Europe – Germany and Romania
South America – Argentina
Premier TEFL Review
Premier TEFL is one of the largest TEFL providers today with over 52,000 certified graduates. Often the case, people come out of Premier TEFL impressed by the support and the curriculum. Overall, it's one of the most trusted, internationally recognized TEFL programs today.
Start your teaching career with the TEFL certification by Premier TEFL, a reliable certification program. Premier TEFL courses are accredited or fully government regulated or accredited with an equivalent to the CELTA program. Start your adventure today as an online English teacher or TEFL teacher abroad.
Video
Teach and travel abroad. Explore the world with Premier TEFL.
Advantages
Trusted
94% of graduates recommend using Premier TEFL.
Recognized
Fully government-regulated and accredited TEFL courses.
Community
Over 52,000 teachers have been certified with Premier TEFL.
Recommended
Employer partnerships worldwide to help you get hired.
Certified
Level 5 TEFL Courses are equivalent to the CELTA program.
Quality
Above 4.5 stars reviews from graduates on Facebook.
Frequently Asked Questions
Is Premier TEFL legitimate?
Premier TEFL is not a scam and is widely recognized all over the world for its Level 5 TEFL government-regulated training course. Additionally, it has a 14-day money-back guarantee with a fully-organized observed teaching practicum.
How much do courses cost at Premier TEFL?
Premier TEFL offers a Level 5 certification course which costs anywhere in the range from $200 to $1,500 USD, which is available online as well as virtual/hybrid. Discounts are available and make sure to keep checking into our Premier TEFL promotions and discounts page.
Is Premier TEFL accredited?
Premier TEFL is accredited by TQUK (Training Qualifications UK), who are themselves approved by Ofqual (Office of Qualifications and Examinations Regulation). Its accreditation makes it one of the top government-regulated TEFL programs available today.
Are there exams at Premier TEFL?
The Premier TEFL course is a mix of exams and course modules for the Level 5 TEFL Courses. By successfully passing each module of the course, you can obtain TEFL certification.
Can you be a non-native English speaker to apply for Premier TEFL?
It's very likely that non-native English speakers can apply to Premier TEFL. As long as you have a B2 level (upper independent English level) or higher, you are eligible to apply and complete the Premier TEFL certification course.
Are there internship opportunities?
Yes, Premier TEFL has a list of destinations including Europe, Asia, and South America for Premier TEFL internships. Instead of coping with all the stress that comes with teaching and traveling, Premier TEFL sets up your school and accommodation on your behalf.
Do you still want to learn more about TEFL certification? Read our TEFL courses guide
Write a Review
User Reviews
Reasonably-priced and helpful staff
I took the online-only version through them. It was a good price and I felt like I learned a ton, as someone with very little teaching experience. I'm currently teaching in China now. I don't suggest teaching specifically in China right now due to the strict Covid restrictions… but countries are starting to open up more to English teachers
Overall, the Premier TEFL staff was very helpful. They'll answer any questions you have. They reviewed my first contract for me to make sure it was legitimate. Their jobs board also gives you a lot of different opportunities for jobs.
Not a big fan of online learning at all. But I guess it makes sense given the current situation.
Covered a lot of material in a short period of time
I signed up with Premier TEFL and really don't have anything negative to say. The resources they have available and people who can help you through decisions are great.
They covered quite a bit of material in a short period of time, and I do feel like I learned a lot from not having any teaching education or experience prior to taking the course.
I was hoping a bit more in terms of job searching. I was thinking about the TEFL internship, but didn't decide to go that route. But my friend took and said it was an easy way to teach and travel.
Reputable and regulated by Ofqual
The #1 thing I was looking for was that the course was reputable and regulated by Ofqual. When I saw a sale price for Premier TEFL, this was when I enrolled in the course. They were by the book when I did it. You'll need to do the reading and remember the content and engage with it in. If you can do that you will excel and you will learn.
I was just hoping for more course locations. I had to finish the course online and would've preferred to be in-person. But this is just related to my personality. The online learning made sense in wake of Covid-19.
Fulfills the TEFL requirement
Their website seemed the most professional and they helped with job searches worldwide. So many other TEFL websites seemed unprofessional and just lacking. The 120 hour course from Premier TEFL helped with lesson planning, and honestly, I was just doing it to fulfill the requirement to have a TEFL certification.
Thorough and professional
I took the 120-hour online TEFL course and think highly of Premier TEFL. They are thorough and professional. Although a TEFL certificate was not required for my job, I'm grateful I took the course. It gave me a solid foundation in the academic and social aspects of teaching English abroad.
It's been the best thing for me in so long. I just got back from doing a year in South Korea and I'm leaving again in a week for Korea again. Can't recommend it enough.
Great guidance and support
I was impressed they required me to speak with an adviser before being able to sign up for the class. At the very least, I would suggest setting up an appointment to talk to 1 of their advisers if you are interested in them.
Extremely satisfied
I was extremely satisfied. After completion, I managed to secure work. I teach daily online as an English teacher thanks to the 30-hour online teaching course. I highly recommend it because it was fun and highly interactive with videos and quizzes.
Interesting with loads of useful information
The course was easy to navigate. Each module was interesting with loads of useful information. Premier TEFL was helpful every step of the way and it helped me on my journey to teach English in China.