The TEFL Academy (TTA) Review
The TEFL Academy (TTA) Promotions
Please check back for any discounts or sales at the TEFL Academy (TTA). We will continue updating as the TEFL Academy offers new promotions and discounts.
Up to 60% Off TEFL Course
Ends: May 12, 2021 (International Nurse Week)
The TEFL Academy is our #2 choice for accredited TEFL certifications. It has the advantage of being recognized in both the UK and USA. This gives you more opportunities for higher-paying jobs to teach English online or abroad.
Combined Level 5 TEFL Course (168 hours)
Online Level 5 TEFL Course (168 hours)
If you want 20 hours of teaching practice, we always recommend choosing the combined option. Because some employers require prior teaching experience, this option can pay off big. But the online Level 5 TEFL course also boosts your prospects as well.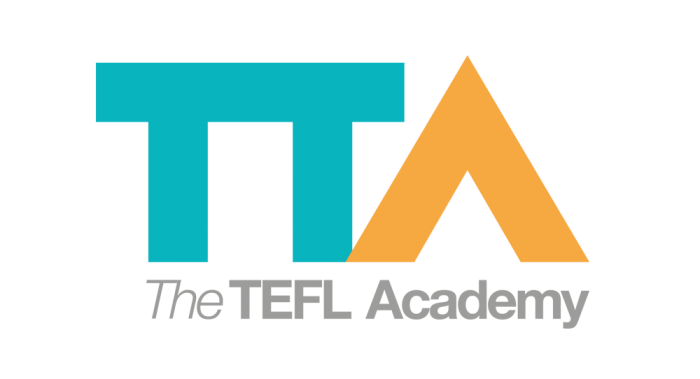 Are you thinking about enrolling in the TEFL Academy (TTA) certification program? The TTA is a solid choice for TEFL certification. It's accredited, trusted, and is our #2 choice for top-rated TEFL certificate programs today.
Earning a TEFL certificate from TTA means that it's accredited and recognized both in the UK and USA. In fact, it's the only TEFL provider that we know of that has DEAC certification. No other TEFL course is DEAC-approved and recognized by the U.S. government.
Also, the courses provided by the TEFL Academy are the equivalent of CELTA. Whether or not you're familiar with it, CELTA is like the gold standard for English teacher training. What this means for you is that you can land higher-paying jobs.
US and UK Government Recognized
No matter which course you enroll in, they both are Ofqual and DEAC-approved. In other words, the United Kingdom government and the United States Department of Education recognizes this type of TEFL certification.
Currently, the two main ways to complete the TEFL Academy course is in the following courses:
Combined Level 5 TEFL Course – This program combines 168 hours of online TEFL and grammar training with 20 hours of classroom teaching practice. This is ideal to earn teaching experience and put your online work into practice in the classroom.
Online Level 5 TEFL Course – For anyone with a busy schedule, the online Level 5 TEFL course is something you can fit into your daily life. You receive tutor support and free courses for teaching online, business English, and young learners.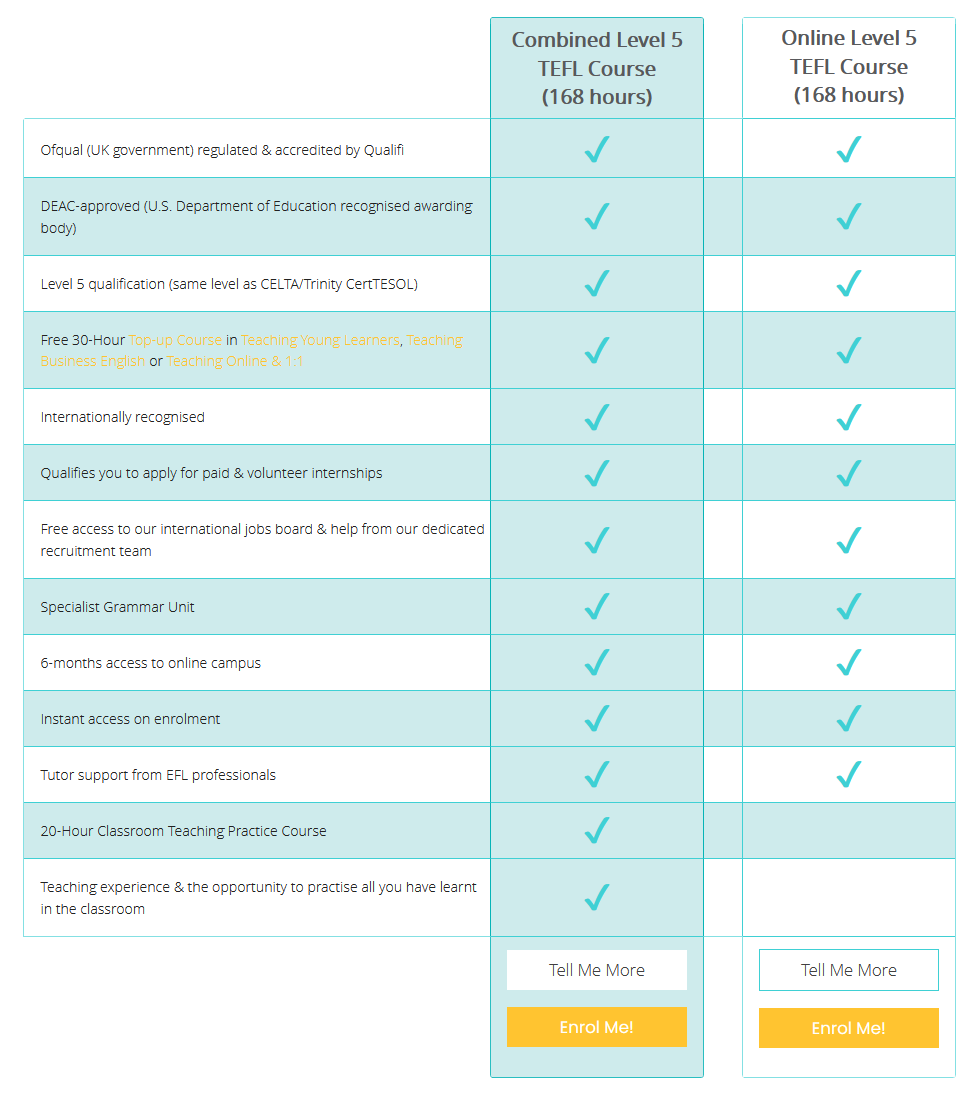 The TEFL Academy is also a leading source of international teaching jobs, internships, and volunteer opportunities. Their TEFL job boards have thousands of job postings from around the world. The TEFL Academy has connections with some largest recruiters in the world to make it easier for you to find a TEFL job. Throughout the course, the TEFL Academy will point you in the right direction and assist you in making job applications.
For anyone who has graduated from the TEFL Academy, there are also opportunities to volunteer in TEFL internships. You have to apply for internships and require a minimum of 120 hours of study. Some of the countries for volunteering include Argentina, China, Hong Kong, India, Japan, South Korea, Spain, Taiwan, Thailand, and Vietnam.
We have the TEFL Academy ranked as the #2 TEFL course available. Graduate feedback has been positive and it has the highest review ratings of any TEFL provider. One of the most valuable parts of the TEFL Academy is the 20-hour teaching practice. This is because some employers abroad are specifically looking for in-class teaching experience before they hire you.
One of the biggest advantages of completing the TEFL Academy certification program is that it's recognized in both the UK and USA (DEAC and Ofqual). No other TEFL provider ensures this high standard as it's the ONLY certification course with this level of educational quality. The TTA's global community has over 100,000 TEFL graduates working throughout the world. The TEFL Academy is one of the highest-rated certificate programs available today and it's why we highly recommend enrolling today.
The TEFL Academy is the highest-rated TEFL certificate program
The world's only TEFL program officially recognized in the UK and USA
Over 100,000 TEFL teachers working throughout the world
Employer partnerships worldwide to help you get hired quickly
Level 5 qualification are equivalent to CELTA/Trinity CertTESOL
Above 4.8 stars review from reviewers and past graduates
Explore the world. Teach online or abroad with the TEFL Academy
The TEFL Academy is the ideal place to get qualified as a TEFL teacher. You open up doors to new opportunities. They were great with their service, the content was easy to digest. I would highly recommend TEFL Academy to anyone.
I had a great experience learning from the 168 hour TEFL program offered by the TEFL Academy. The TEFL Academy is very professional and makes a personal effort to ensure that each student of theirs is on the right track.
I felt that the course was well organized. The support from The TEFL Academy team is very well-structured, thorough and carefully explained. It was a great course to follow and prepared me to start my journey as an English teacher.
Still want to learn more about TEFL certification?
Read our TEFL courses guide
TEFL Certification Reviews