Free TEFL Certification: Is It a Waste of Time?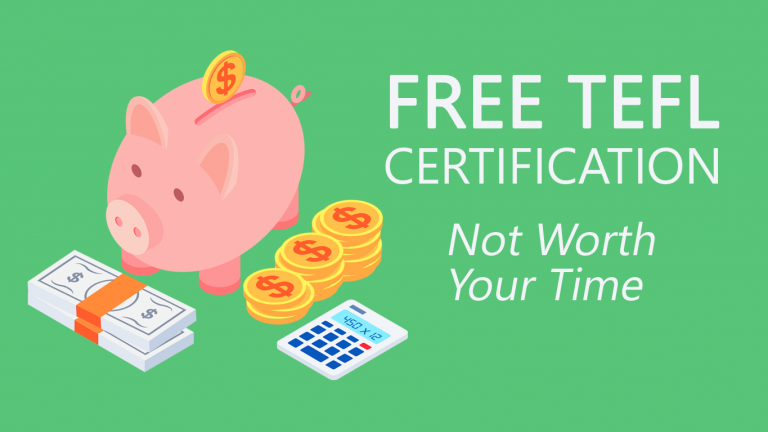 Free TEFL Certification: Is It a Waste of Time?
The old adage goes – If it sounds too good to be true, it probably is.
This expression is especially true for free TEFL certification.
The reality is that non-accredited providers are trying to pull off a great TEFL certification heist on you.
Because when you look at the fine print, it just doesn't add up to what it's supposed to be.
The Great TEFL Heist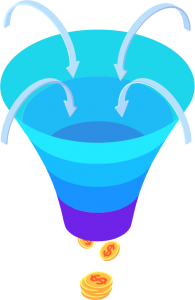 Each free TEFL certification involves a hidden catch. Think about it. What else do they have in it for them to give to you? The most common caveats for free TEFL certification are:
It's actually a recruitment agency trying to hire you upon completion.
Even if you do complete it, the certification is not accredited without holding any real value.
They ask for payment to get a digital certificate in the end.
If you read them again, each scenario ends up being a waste of your time. In all scenarios, you're better off picking a reputable TEFL course and doing it right from the start.
Now, I am not going to recommend any of the free certification options. I just couldn't do that to you. Instead, I'll list some of the reputable courses with TEFL scholarships. Each one will significantly cut the costs down from the full price.
1. The TEFL Academy (TTA)
The TEFL Academy is sponsoring a $2,500 scholarship for students who want to teach and travel abroad. To compete in this scholarship, students create a short video clip on YouTube. Students have to explain why they want to pursue an opportunity to become a TEFL teacher.
Topics can be anything from:
Start your adventure – Take the leap and start your adventure abroad.
Build a career – Live a rewarding career teaching children English.
Grow personally – Becoming a more effective teacher and growing academically.
READ MORE: The TEFL Academy (TTA) Review: The #1 TEFL Program
2. Premier TEFL


If you're looking for a lower-cost option without all the extras, Premier TEFL has a generous scholarship. Successful candidates receive up to 97% sponsored tuition for this scholarship.
Their paid TEFL scholarship combines 120 hours of teaching training. You can work up to three weeks in your course in 20 countries in the world. This type of teaching experience helps your resume stand out from applicants. There are also various Premier TEFL coupon codes throughout the year.
3. International TEFL Academy (ITA)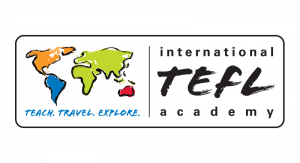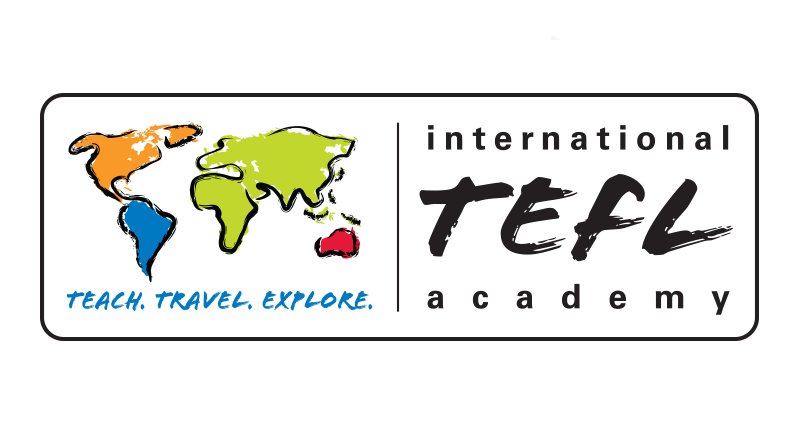 Here is one of the top TEFL certifications in the world today – The International TEFL Academy (ITA).
While it's a higher cost, you get what you pay for:
Lifetime job support – Imagine having access to experts that will always help you get a TEFL job for life.
Accredited certification – International TEFL Academy is legitimate and is accredited to the highest standards.
Teaching Resources – You receive well-designed teaching material and a teaching practicum.
The International TEFL Academy offers a scholarship that can knock down the price by 36.6% from the original price. From the top TEFL provider in the world, this scholarship gives you even better value for the course.
READ MORE: International TEFL Academy (ITA): An Honest Review
Is Free TEFL Certification a Waste of Time?
We're not going to recommend any of the free TEFL certifications out there because they're mostly garbage and a time-waster.
Looking to enroll in a TEFL course? Check out our list of the best 15 TEFL courses
Instead, we give you some options to get a significant discount on the cost through a scholarship.
By doing it this way, you get the freedom to pick how you want to use it.
And you're not chained to any non-accredited certification that you randomly find online.
READ MORE: Affordable and Cheap TEFL Courses