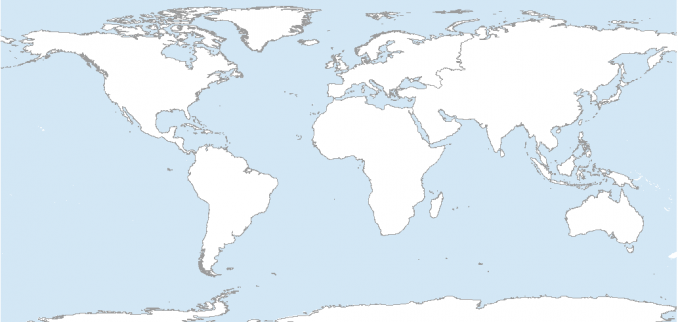 Blank maps with outlines of countries, continents and states
Do you want to teach a geography class using free and printable blank maps? Because we have 7 empty maps with outlines of states, countries and continents to help you get started. How can you use them?
First, beginner and early age classes can use these blank, printable maps as coloring sheets. For each country, state and continent, this can help them get familiar with the world.
Secondly, students can color each state, country and continent and match the color in the legend. Surprisingly, this little twist can add a lot of difficulty. And the best part is that it's challenging enough to learn each boundary.
First, we have a printable map for the globe and they have to color in continents. Next, you can download these blank maps for continents like Europe, South America and Asia where they have to color in each country. Finally, there is a blank US map where students can identify each state.
Like all activities on All ESL, everything is 100% free to use for teaching. There's no need to ask for permission to use it in your classroom. Please, go right ahead.
1

Continents Blank Map – Color the Continents
2

Blank US Map – Color Each State
3

Blank Europe Map – Color Each Country
4

Blank Asia Map – Color Each Country
5

Blank South America Map – Color Each Country
6

Blank Africa Map – Color Each Country
7

Blank Middle East Map – Color Each Country
Printable Maps for Geography Class
Geography has always been one of my favorite subjects to teach.
From states to countries to continents, these printable blank maps will sharpen your student's attention to detail. While coloring continental boundaries is easy, US states are quite challenging (for geography teachers as well).
No matter which part of the world you are from, these blank maps are free to download and open to use for any purpose.
If you have any suggestions for any more printable map worksheets, add your comments below.
All of our worksheets are free to use for any purpose and ready to print for your classroom.