TEFL Accreditation and You
TEFL Accreditation and You
TEFL accreditation is a bit like the Wild West. Any TEFL cowboy can get accredited and then call themselves legitimate.
TEFLers like to argue that they can sell their product without much for quality and standards.
But how true is that?
Let's pull the curtain back a bit on the major accreditation organizations.
Who accredits TEFL certificates?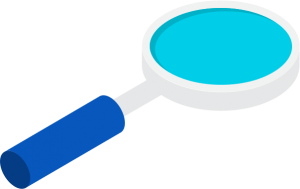 What TEFL accreditation does is ensure providers follow a checklist of inputs and procedures to show quality and standards.
But the only thing is that no global TEFL accreditation body exists In the TEFL industry, Instead, individual accreditation agencies approve TEFL certification as legitimate.
Once they give it their golden seal, TEFL providers can call themselves accredited. But what else can a TEFL provider do?
Without a global TEFL body, it's the best certification programs can do to ensure their program has the highest quality of education.
So let's take a look at some of the accreditation agencies. As you're about to see, it's a bit of a black box.
TEFL Accreditors
A quick note on TEFL accreditors:
Below, I've linked out to some of the major accreditors. One thing you'll notice in common.
It doesn't help reassure you they hold high-quality standards when each website looks like it was built in the 1980s.
Nevertheless, what matters most is verifying courses are of the highest standards and quality.
TQUK – Training Qualifications UK
TQUK (Training Qualifications UK) certifies some of the major TEFL programs, which are themselves Ofqual-approved. Ofqual (Office of Qualifications and Examinations Regulation) is like the "watchdog" for regulating qualifications in England (not globally).
In the grand scheme of things, it's the British Government that officially recognizes TQUK as a provider of accreditation. Then, it's TQUK that certifies organizations like the Premier TEFL and the TEFL Institute.
DEAC – Distance Education Accrediting Commission
The TEFL Academy (TTA) is the only certification that meets the quality and standards set by DEAC, Distance Education Accrediting Commission.
The US Department of Education National Accreditor approves the curriculum set out in TTAs Level 5 TEFL course carried out through the Approved Quality Curriculum (AQC) external review system.
OTTSA – Online TESOL and TEFL Standards Agency
OTTSA stands for the Online TESOL and TEFL Standards Agency and accredits TEFL providers like MyTEFL. This accrediting organization ensures applicants go through a system of checks to ensure course material is relevant and appropriate.
Also, it verifies course content is regularly updated and that there is a system in place to monitor and give feedback on the progress of TEFL certification students.
Accreditat
Accreditat is dedicated to setting best practices for qualifying TEFL and TESOL schools. It approves TEFL providers like TEFLPros under the UKRLP (UK Register of Learning Providers. This means they have been verified against a recognized legal source.
The Final World
Almost every college and university in the United States are accredited by one or more accrediting bodies.
Even in the university system, there is a lot of debate on whether or not accreditation provides any real value.
While it certainly provides an extra cost to students, it also ensures providers follow a checklist of inputs and procedures.
Is it a bit of a black box what those standards are? Yes.
But programs like The TEFL Academy and Premier TEFL are doing the best they can without any global authority for TEFL certification to back them up.