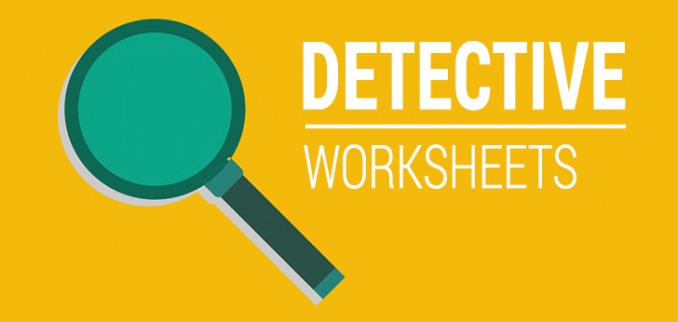 7 Free Detective Activities
Have you ever wanted to be a detective? Now, you can with 7 detective activities.
Like Sherlock Holmes, you get clues and solve challenging puzzles.
And the best part? You practice English. And it's tons of fun.
Like all our worksheets, they're free to use for any purpose.
1

Detective Clues

In groups of four, students will walk around the classroom searching for clues. While one student is the secretary, the other three are detectives. The detectives memorize each clue in English. They return to the secretary who writes down the clue. Finally, after the students find all the clues, they have to solve the puzzle.
7 Free Detective Activities
We've revealed 7 of the best detective activities where you either find clues or solve a challenging riddle.
They have worked wonders for our classes. Hopefully, they'll be challenging for your students too.
Have you ever tried detective style games in your class?
Please let us know what has worked and what hasn't in the comment section below.
All of our worksheets are free to use for any purpose and ready to print for your classroom.