What You'll Learn in a TEFL Course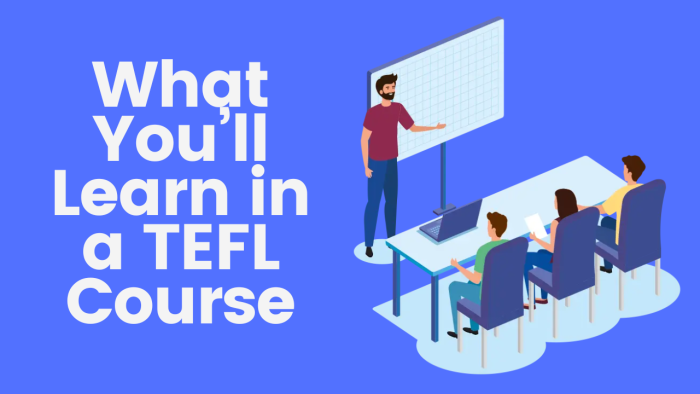 What You'll Learn in a TEFL Course
If you've always dreamed of living and working abroad but are worried about the educational hurdles that could stand in your way, you might be wondering if a TEFL certification course is for you.
Fortunately, these courses can actually be quite beneficial for any aspiring expat. But teaching English as a foreign language is a unique profession. It requires specific skills, knowledge, and personal characteristics.
A good TEFL course should provide you with all the necessary information about teaching English to non-native speakers, teach you how to develop lesson plans and how to give classes effectively.
But there's still a lot more that you should look out for. With that in mind, here's what you can expect to learn during a TEFL class.
1. Teaching vocabulary and grammar
The first thing you'll learn in a TEFL course is how to teach your students a range of English language and vocabulary skills.
For example, this may include teaching them the basics of the English language, such as the difference between 'a' and 'the' or how to use commas in a sentence.
Check out our 100+ free ESL worksheets to use in your classroom today
You'll also be expected to understand and teach the difference between parts of speech, and how to apply grammar effectively. You may also be asked to help your students organize and present their ideas.
As an English teacher, you'll be expected to make this process as fun and engaging as possible, while also helping your students to retain these skills. Overall, the best way to do this is by designing engaging, creative lesson plans that cater to your student's individual needs and learning styles.
2. Live teaching practice with a practicum
Before teaching English abroad, you should look for a TEFL course that requires you to complete a teaching practicum. This allows you to get real-life experience in a classroom setting, under the supervision of an experienced language teacher.
During this course segment, you'll be expected to apply your knowledge from the theory segments of your course to a real-life teaching situation. For example, you may be asked to teach a lesson and then receive constructive feedback from your supervising teacher.
This will allow you to experience the highs and lows that come with teaching English in a classroom setting, and will also give you a better idea of what it is actually like.
In addition to improving your teaching skills, this practicum will also help you to find your teaching style and figure out what materials and resources you prefer to use when teaching English. Here are our top 3 picks for TEFL courses with teaching practicums.
Our Top 3 Picks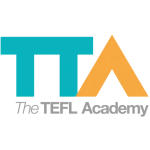 The TEFL Academy
Best all-around TEFL certification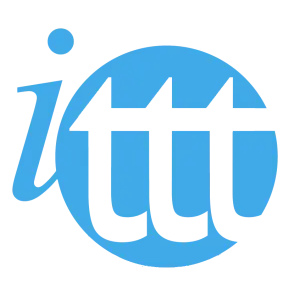 International TEFL and TESOL Training
Best in-classroom TEFL program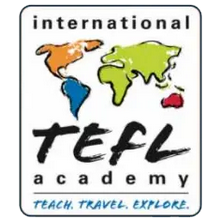 International TEFL Academy
Best TEFL certificate for job support
3. Classroom management and lesson planning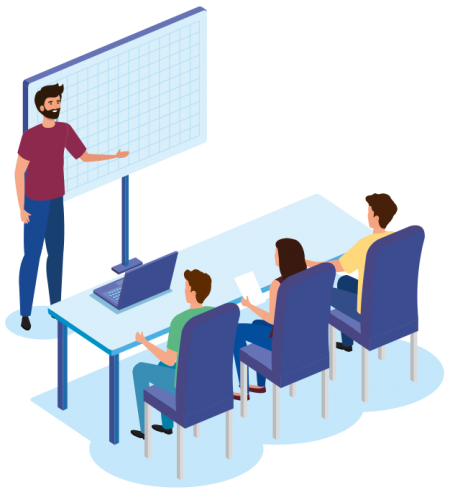 While you are teaching vocabulary and grammar, there are also important skills that you will have to develop in order to be an effective teacher. These include classroom management and lesson planning, both of which are critical to being a TEFL teacher.
In order to have a successful class, you have to be able to manage both the students and the classroom. This includes everything from keeping students on task, stopping disruptions, and setting up the space in a way that is conducive to learning.
You'll also have to plan your lessons with engaging ESL activities. This can range from as simple as teaching students classroom language to ask a particular question to as complex as creating a unit plan.
Watch out for these things in the classroom
You might be surprised at the amount of responsibility that is placed on the teacher in the classroom. While it's important to remember that not all classes are the same and there is no one-size-fits-all model, there are some things to watch out for in the classroom.
Looking to enroll in a TEFL course? Check out our list of the best 15 TEFL courses
First, you'll want to be able to identify and understand the cultural norms of the classroom that you're teaching in. This includes understanding their traditions and how they mark special occasions, as well as their typical classroom etiquette.
Secondly, you'll also be expected to understand the environment that your students come from, and how it might have an impact on their learning process. As an English teacher, you should be able to adapt your lessons and speak to your students in a way that they can understand, regardless of their environment.
Finally, it is also important to be aware of the level of English proficiency of your students. Make sure that you are not teaching too far above or below their level. Throughout your lessons, you should be checking their understanding and that they are understanding you.
Summing up
Teaching English as a foreign language is a challenging but rewarding profession. If you're interested in pursuing this path, you'll need to choose a TEFL certification course and prepare yourself for the classroom.
During a TEFL course, you'll learn how to teach vocabulary and grammar, manage a classroom, and plan effective lessons. Make sure to keep these things in mind as you prepare to enter the classroom.
You'll also be provided with the necessary skills and tools to become an effective English teacher, and will also gain a better understanding of the classroom setting and cultural norms.
If you're ready to embark on this new, exciting adventure, a TEFL course could be exactly what you need. Now that you know what you can expect to learn in a TEFL course, are you ready to take the next step? We think so!
Learn More About TEFL Certification