JET Programme: ALT Salary and Teaching Review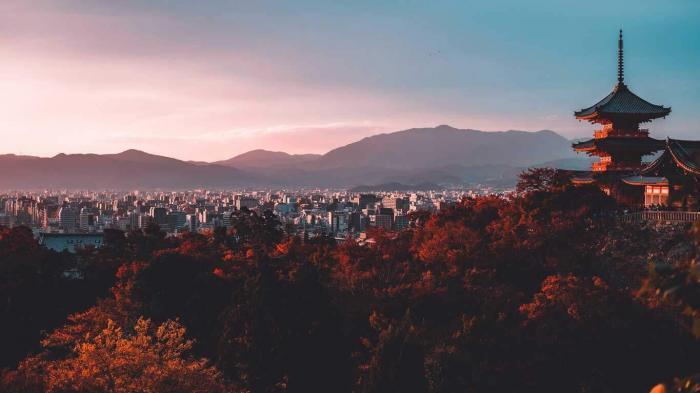 Japanese Exchange Teaching – JET Programme
Okay. Full disclosure. I worked in the JET Programme as an ALT (Assistant Language Teacher) for three years. Despite some personal bias, I feel JET is a fantastic opportunity to teach English in Japan.
It's the largest exchange program for Japan. The JET Programme has sent more than 70,000 participants from around the globe.
JET hires foreign teachers to work in schools, boards of education, and government offices throughout Japan. The hiring process is rigorous to get accepted. But it's worth the time and effort.
Although it's known for placing assistant language teachers in smaller cities and rural areas, it's still an amazing experience. Plus, you get experience working in the public school system which gives you years of experience.
Eligibility
As mentioned, the JET Programme is not an easy program to get accepted in. First, you need the following requirements to be considered: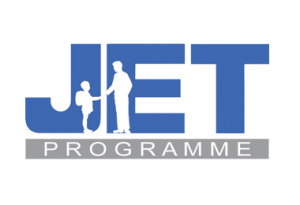 Have a Bachelor's Degree
Be a fluent speaker of English
Be a citizen of the country you are applying from
Another way you can improve your chances is by already having teaching experience abroad or by obtaining TEFL certification beforehand.
Jet Programme Positions
The two types of positions you can apply for with the JET Programme are:
Assistant Language Teacher (ALT) – ALTs work in elementary, junior high, or senior high schools and carry out teaching duties with a Japanese primary teacher.
Coordinators of International Relations (CIR) – A CIR must be fluent in both English and Japanese and assist in projects related to international activities including editing and compiling translations into English.
The majority of positions that participants apply for are Assistant Language Teachers (ALT). You can apply for both types of positions during your application submission.
ALT Salary and Remuneration
As part of the JET Programme, ALTs and CIRs earn the same amount of salary. It's an escalating salary in which you can earn more the longer you stay and teach English in Japan.
During the first year, ALT salary is approximately 3.36 million yen.
In the second year, ALT salary jumps to 3.6 million yen.
The third year can earn approximately 3.9 million yen
Finally, for the fourth and any subsequent year of employment with the JET Programme, earnings are approximately 3.96 million yen.
Previously, the JET Programme restricted three years of employment for ALT and CIRs. But JET Programme participants can now work longer. JET Programme participants are responsible to pay Japanese income tax and their country of residence.
1. Fill in your application
It all starts with your application and essay on why you are interested in applying as an ALT or CIR. You'll need to follow the application step-by-step with meticulous detail. The application is all online now but it never used to be that way.
Try to stand out by studying the country as much as you can. I took a university course about Japan before getting hired. Also, I took a TEFL course to make sure I was prepared as a teacher.
Learn about the culture, food, and places that interest you most. Finally, write about it in your essay. Don't leave any blanks in the application and fill it in with "N/A".
2. Score an Interview
Afterward comes the interview and if you pass, you get a letter telling where you'll be placed… Unfortunately, you don't have much say in where you'll end up in Japan. But you can request small to medium-sized cities if you wish.
You get judged the moment you walk into your interview. Even when you talk to the receptionist, be kind and courteous because they are judging you too.
There will be a panel of several judges who will ask you a list of questions and examine you if you are fit to teach English in the JET Programme. Try to stay calm, cool, and collective. Answer the questions the best you can.
Remember that you're job is to be a TEFL teacher. They're going to hire you only if they see that Before the interview, I also took a TEFL course which gave me teaching experience and lesson plans.
3. Get Accepted
Despite the long process to get accepted, the hard work is well worth the effort. The program is well-organized with an orientation at the start of your contract (likely in Tokyo).
You earn a generous salary, subsidized accommodation, and typically fewer teaching hours than average. Most ESL jobs give you these perks anyhow.
Don't get too bummed out if you don't get accepted. There are other ways to teach English in Japan such as in an Eikaiwa.
Although you get some pretty nice benefits with the JET Programme, you're more likely to be placed in a rural area. If your heart is set on Tokyo, there are lots of possibilities to work in an Eikaiwa in Tokyo.
Orientation
On arrival, the JET Programme welcomes you with a 2-day orientation in Tokyo. It's a nice way to introduce yourself to a country, and help shake off the culture shock.
After all, there are thousands of ALTs in the same situation, so why not share your culture shock together? Yes, culture shock is natural if you have never been there before.
During your orientation, you'll probably hang out with other JET assistant language teachers from the city to which you applied. The first couple of nights out in Tokyo, it feels like your dream has become a reality.
But after your 2-day orientation, it's time to meet your school. Typically, a school will assign a direct supervisor who will greet you at the airport or train station of your home city.
Even though you're tired, it's those first encounters that make a difference. When you first meet, try to speak a bit slower and more clearly. From that day forward, your journey of becoming an assistant language teacher with the JET Programme just begins.