In this compound words matching exercise, students have to match two words and form compound words. There are 10 compound words with only one answer.
First, connect the dots in each column. Next, think of additional compound words on an additional piece of paper. Finally, review them as a class.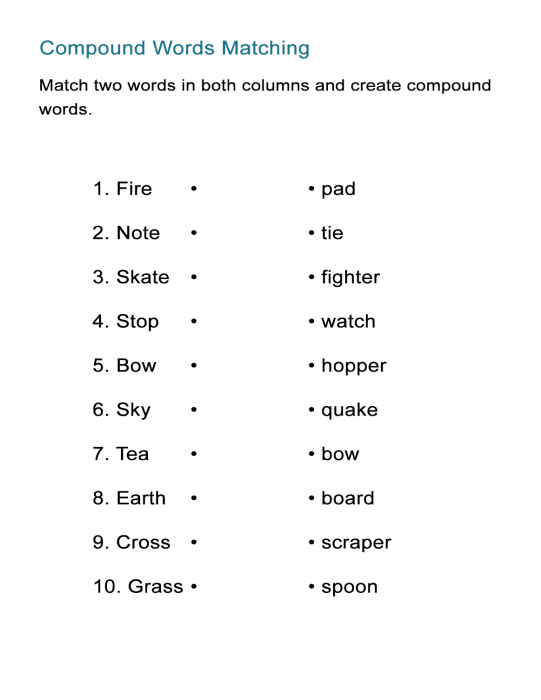 All of our worksheets are 100% free to use for any purpose and ready to print for your classroom.
Compound Words Matching Game Answers
1. Firefighter
2. Notepad
3. Skateboard
4. Stopwatch
5. Bowtie
6. Skyscraper
7. Teaspoon
8. Earthquake
9. Crossbow
10. Grasshopper