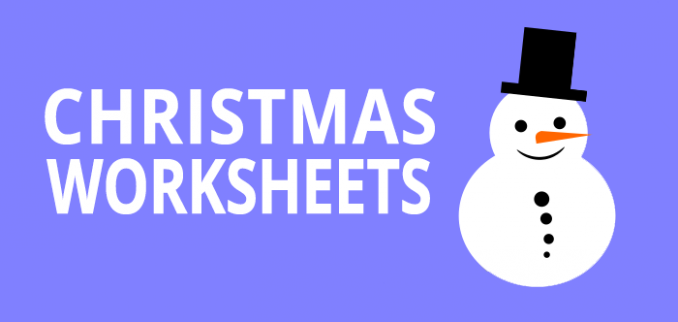 Christmas Worksheets
Christmas is a time of joy, curiosity, anticipation, love and trust. To get your students in the spirit, we have created 5 Christmas worksheets for children.
As with all of our worksheets on All ESL, these x-mas worksheets are free to use for any purpose.
This wide range of activities boosts students vocabulary, practices spelling and exchanges culture.
They are Santa Claus approved to get them into the spirit.
1

The Ultimate Christmas Present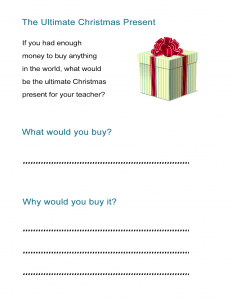 If your students had enough money to buy the ultimate Christmas for you, what would they buy to impress you?
In this Christmas activity, students pick presents they would buy for you. And most importantly, why would they buy it?
The Ultimate Christmas Present
2

Christmas Word Search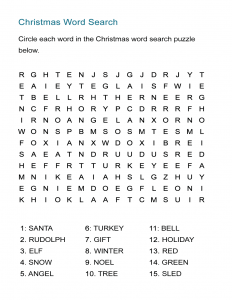 Word searches get students thinking by using pattern recognition, which is a key cognitive tool.
Keeping the theme of Christmas worksheets, this Christmas word search puzzle emphasizes Christmas vocabulary and spelling by finding words up, down, left and right.
Christmas Word Search
3

Christmas Word Untangle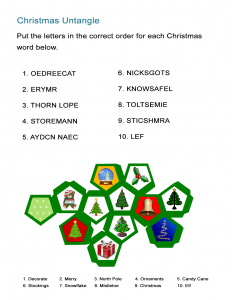 This is a surprisingly difficult activity where students get to decipher words from a bunch of letters. In other words, students have to reorder the letters and untangle each word.
This Christmas vocabulary can be difficult for some so make sure to review these words in your class beforehand.
Christmas Word Untangle
4

Jingle Bells Order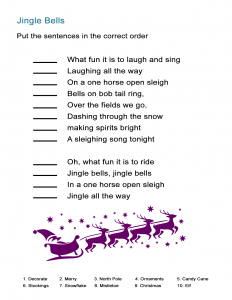 What would Christmas be without the classic Christmas song "Jingle Bells"? As students listen to "Jingle Bells", they have to put the sentences in the correct order.
It's a good way to improve listening skills. Students have to listen keenly and write a number from 1 to 8 as the order of the song.
Jingle Bells Order
5

Christmas Crossword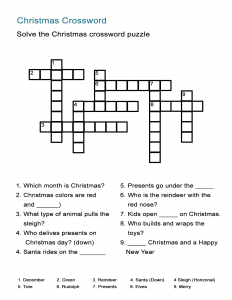 Students love crosswords because they can use analytical skills to count letters and uncover words. In this Christmas activity, it caters to Christmas vocabulary.
But not only do students learn Christmas vocabulary, they learn to spell holiday words. This is a quick activity and is always a sure winner for students.
Christmas Crossword Puzzle
Christmas Lesson Plans
Christmas is a time to spend with family and build memories that kids will never forget.
But there's a lot of history to learn about Christmas too.
Since the year 366, December 25th has been an important tradition to celebrate.
As a religious and cultural celebration among billions of people around the world, what are some Christmas activities that you do with your family or class?
All of our worksheets are free to use for any purpose and ready to print for your classroom.