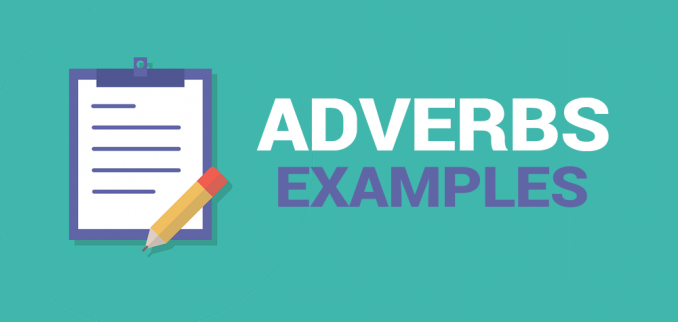 What is an Adverb?
While adjectives describe nouns, adverbs describe verbs.
They help explain 'how', 'when' or 'where' an action takes place. And adverbs often end with -ly but they don't have to.
These adverb examples uses the verb 'searched'.
He quickly searched for his shoes. (Describes verb)
He searched everywhere but couldn't find it. (Place)
Yesterday, he searched for his shoes. (Time)
READ MORE: All 12 Verb Tenses in English – Past, Present and Future Verb Conjugation
Adverbs that add -ly at the end
In some cases, you can take an adjective and simply add -ly to form an adverb.
The cat is quick (adjective)
Instead of describing a noun, an adverb describes or modifies a verb. In this case, the noun is the word 'cat'. Because adverbs describe verbs, you need to add a verb in the sentence. Adverbs of manner tell us the way or how to do something.
The cat runs quickly (adverb)
She plays the violin terribly (adverb)
In this case, 'quicky' describes the speed at which the cat is running. But not all words ending with -ly is an adverb. For example, the word friendly below describes the word 'town' and is an adjective.
He visited her friendly grandparents.
Adverbs that don't end with -ly
However, not all adverbs end with -ly. For example, the words 'fast' and 'well' describe verbs but do not end in -ly.
The horse moved fast.
She plays the piano well.
Other adverbs examples can modify adjectives but not the other way around.
The music is extremely loud.
On the other hand, adverbs can combine with other adverbs to put more emphasis on the verb..
When you use 'more', 'most' and 'least', they can show degree when describing a been.
When he wears his shoes, he moves more quickly among everyone.
Adverbs Examples
We cannot produce an exhaustive adverbs list because there are thousands of possibilities. Here are some of the most common adverbs examples in the English language.
Adverbs ending with -ly
easily
rapidly
loudly
playfully
gradually
correctly
clearly
really
carefully
silently
happily
rarely
safely
quietly
terribly

Adverbs not ending with -ly
Time adverbs