MyTEFL Review: Make It Your TEFL Certificate?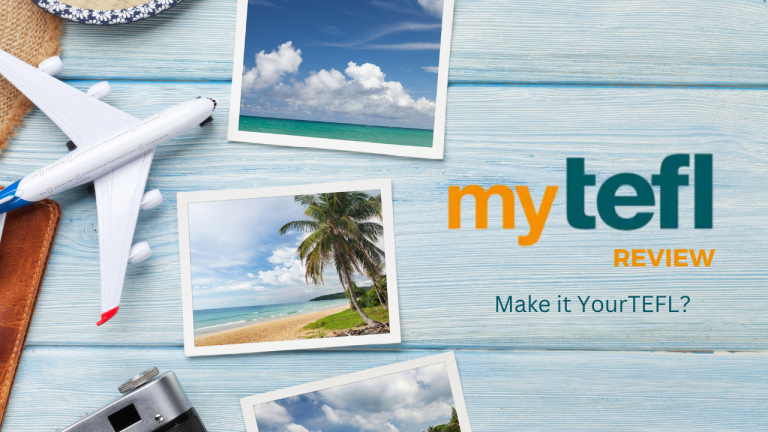 User Reviews
3.1 out of 5 stars (based on 7 reviews)
MyTEFL Review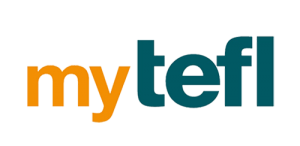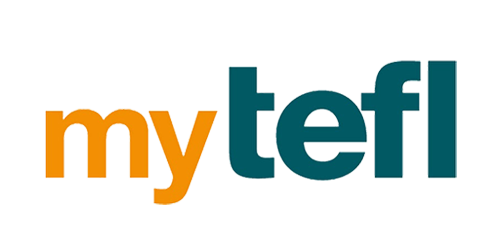 MyTEFL is a reputable and accredited TEFL certificate training institute. Although it is mostly virtual, it also offers TEFL courses onsite and for teaching English online. It has 40+ years of TEFL experience with reasonably-priced 120-hour courses.
About
MyTEFL is another reputable and fully accredited TEFL certificate training institute. Although it is mostly virtual, MyTEFL also offers TEFL courses onsite. But it's limited to just 3 countries including Argentina, Spain, and Thailand.
The main difference between their TEFL courses is the emphasis. The higher the level, the more you can build your skillset such as classroom management, grammar, and teaching English online.
MyTEFL Review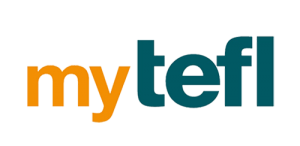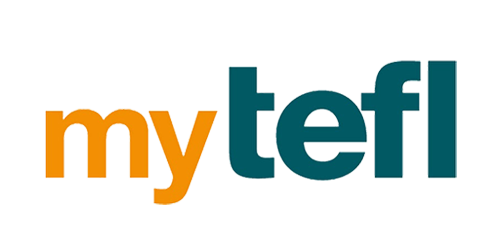 MyTEFL is a highly reputable and fully accredited TEFL certificate training institute. You have two separate accredited TEFL training courses to match your lifestyle.
Online Course – You earn an accredited certificate without commuting to a live classroom setting.
Onsite Course – If you want a traditional classroom setting, you have options to enroll in Thailand, Spain, or Argentina.
You can also choose the level of the TEFL program for how much you want to master. While the basic plan just gives you the bare minimum for a TEFL certificate, the Master TEFL Instructor adds the option for online teaching. We recommend choosing a course with at least 120 hours, as this has become the industry standard for TEFL certification.
READ MORE: The 15 Best TEFL Courses and Certification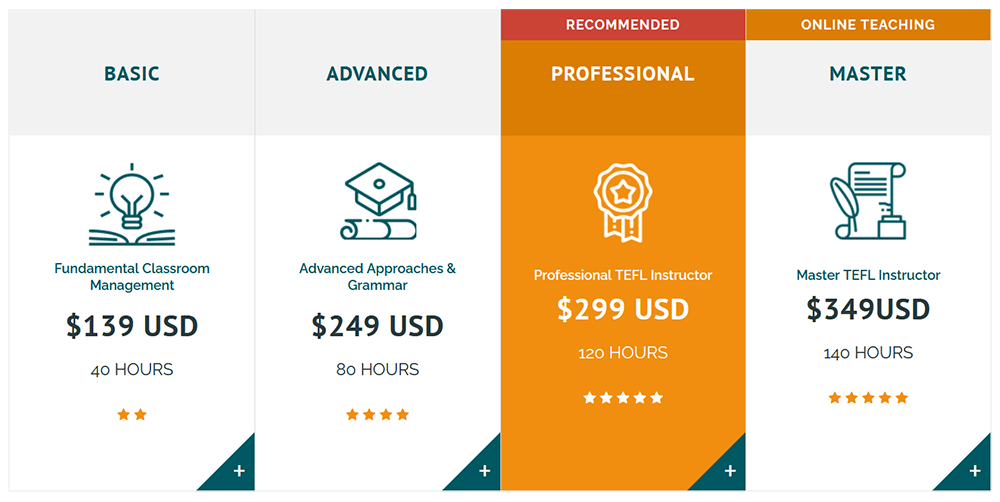 Coursework
The modules for MyTEFL are relevant, clear, and well-structured. Instead of focusing on theory, the curriculum is practical and classroom effective. The main difference between the MyTEFL course is how you build your teaching skills. For example, you gain knowledge in classroom management, grammar, and teaching English online. It covers everything from:
C

lassroom management

Teaching s

peaking

, listening, writing, and reading
Using teaching materials & aids
Lesson planning
Grammar (verb tenses, time, and modals_
D

esigning testing systems
But the only complaint is that it does not provide any teaching practice or classroom observation. Even the Master Course doesn't have a teacher practicum with real students and interactive feedback.
MyTEFL Internships
One of the great ways to start teaching and traveling is through the MyTEFL internship. They give teachers a unique opportunity to jump right into teaching. Besides that, you get a bit of guidance from professionals before you start as a TEFL teacher. No prior teaching experience is required, but you need to be willing to learn with a positive attitude.
As part of the MyTEFL internship, you get immersed quickly into a foreign country and help shake off some of the culture shock. Once you arrive, you get an orientation within the country of choice. You get a lot of support throughout the internship so it's good for absolute beginners. Although MyTEFL internships are limited to just 3 countries (Argentina, Spain, and Thailand), you can still build up your CV/resume and kick start your teaching career.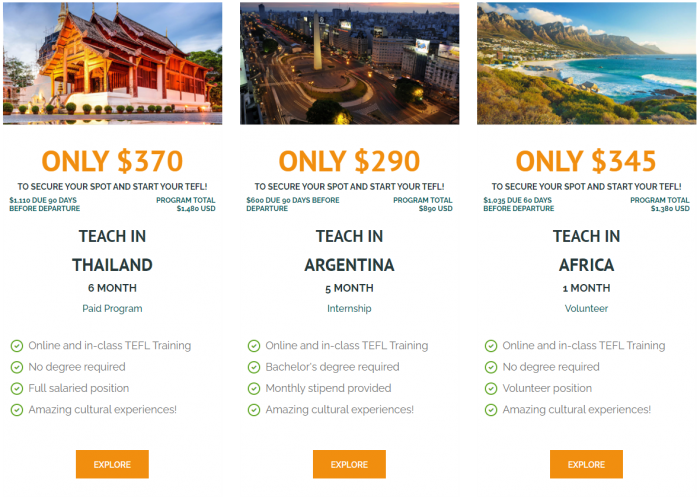 MyTEFL Review
MyTEFL certification is one of the more affordable TEFL certification options available today. They provide a modern TEFL course that you can choose either as a virtual learning program or an interactive live classroom experience. Even though we recommend the industry standard 120-hour TEFL Professional course, you pick how many hours you for certification with a more basic style.
MyTEFL is also good for job placement in countries like China, South Korea, Taiwan, Thailand, and Vietnam. Upon completion, participants have generally positive feedback in obtaining teaching job placements. Also, MyTEFL is devoted to providing lifetime assistance to help you with job placement. Not only do they help with pre-departure (CV/resume, interviews, etc.), but they also help you with your post-departure (housing, bank accounts, and more)
Video
Teach and travel abroad. Explore the world with MyTEFL.
Advantages
Trusted
MyTEFL has 35 years of combined TEFL experience.
Recognized
Accepted and recognized by employers around the world.
Community
Feedback and assistance on CVs & cover letters.
Recommended
Employer affiliation for job placement and interns.
Portfolio
Build a professional teaching portfolio for employers.
Quality
A mix of teaching theory and practical knowledge.
Do you still want to learn more about TEFL certification? Read our TEFL courses guide
Write a Review
User Reviews
Accredited and a good price
All I needed in a TEFL course. Affiliated with OTTSA and ITEFLAC and a decent price is all I was looking for.
Absolute Terrible TEFL course
Warning. Don't get sucked in by its lower price tag. My TEFL is not worth your couple hundred dollars.
-No in-classroom learning options.
-Content is too easy.
-Not useful to use in any public school systems abroad
If you have teaching experience already like myself, this is just going to be a waste of time for you
Don't listen to the reviews on GoAbroad, TCR, GoOverseas, or those websites with only positive reviews. I'm pretty certain they're all fake reviews. Honestly, borderline scam with this TEFL course
Highly recommended
MyTEFL is an amazing, life-changing experience. Teaching English abroad is a great way to travel and see the world. MyTEFL has provided me with the knowledge and relevant resources to live my dream and change lives. I highly recommend this course.
Not a scam. But course material is dated
Don't think this is a reputable course at all. It had lots of dated material coming into the pandemic and don't think it gets updated. While I don't think this course is a scam, it's nothing I would recommend you to take.
Questionable course and not worth the time
This course fit my budget a bit better… that's why I picked it during a sale. It was OK… I read other reviews and it sounded like it was supposed to be better. Seemed like a bit of a step up from the other low cost options. I don't think this was worth it at all and I guess you get what you pay for.
Nice online student library
MyTEFL exceeded my expectations. They have excellent content that is relevant, clear, and well-structured. I especially like the online student library, which has vast amounts of information. MyTEFL did a great job of preparing me for teaching experience abroad.
Informative for teachers
I cannot recommend this course highly enough. The course is informative and interesting with a wide variety of topics including classroom management, grammar, and grading. They also helped me feel more confident about choosing and working in my TEFL destination.