ESL Job Postings on Dave's ESL Cafe: To Trust or Not To Trust?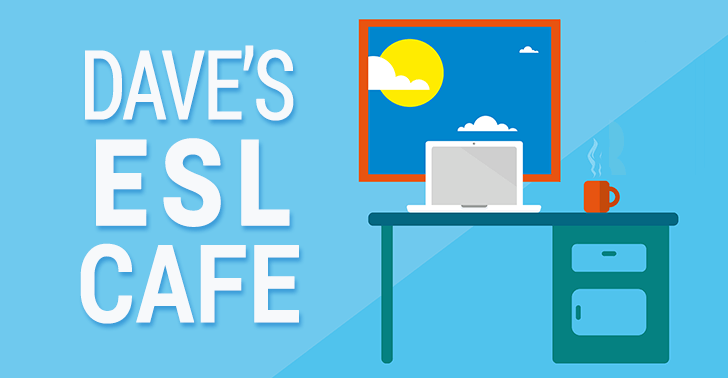 Dave's ESL Cafe for ESL Jobs Listings
If you've been surfing the web for ESL jobs, you've probably stumbled on Dave's ESL Cafe.
Because it's been around for decades, it's been a consistent resource for those wanting to teach and travel abroad.
But how much quality control does Dave put into each ESL job posting?
And should you expect each and every ESL job posting to be a legitimate offer?
What is Dave's ESL Cafe?
Since 2000, Dave's ESL Cafe has been THE stomping ground for ESL job seekers.
Over the years, it's morphed into something bigger becoming the central hub for teachers and learners.
But really… why?
On closer inspection, you'll see that every section of the website is filled with bizarre cookbook ideas, random deleted forum messages, and outdated links.
It's like walking into your grandpa's basement…
You always expect to see something cool, but it never delivers.
Are Dave's ESL Job Postings Legitimate?
Dave's ESL Cafe does not quality control any of its ESL job postings.
If you want to compare, it's kinda like having some sketchy sales guy constantly hovering over you trying to sell random stuff.
At least as a common courtesy, he should give the most common advice before accepting an ESL job offer.
For example:
Protect yourself by talking to foreign teachers already working there now.
Don't accept an offer without doing research on the school.
Don't pay recruiters for their services because they get paid for filling in positions at school.
Instead, with rose-colored glasses, Dave tells you that everything is OK.
To Trust or Not To Trust?
I was hoping to touch on Dave's ESL Cafe's strong points, but I honestly don't know what they are. There were red flags for Dave's ESL Cafe entering 2000. Now there are signal fires.
Look, I'll bet you the majority of ESL jobs on Dave's ESL Cafe are legitimate. But going into a job offer blind is never a good thing.
TEFL's Craigslist is not looking out for you by giving you rules before you accept an ESL job offer. Instead, Dave's ESL Cafe turns a blind eye to decency.
Who runs the website anyways? Have the prisoners taken over the prison? Or is it whoever pays Dave the most?