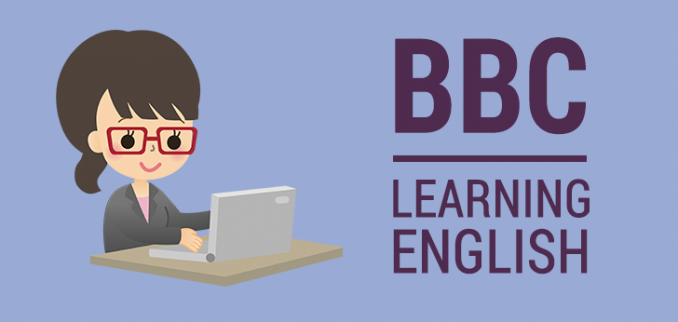 BBC Learning English
If you're serious about learning (and teaching) English, the secret is knowing where, exactly, to find the right resources.
Of course, All ESL has a solid list of ESL worksheets and teaching material to boost your English level.
But if you want to build a solid foundation with multimedia as the learning medium, BBC Learning English offers a comprehensive list of free audio, video and text materials to the world.
So what are some of the highlights of BBC Learning English?
BBC Learning English 6 Full-length Courses (Video and Audio)
As part of its cultural ambassadorship and public education programs, BBC Learning English offers 6 full-length English courses.
From beginner to advanced levels, the key here is finding the right course that will benefit you most on your journey to becoming fluent in English.
English You Need Course – This course is mainly for language comprehension of everyday English. For example, it includes exam preparation and reviewing English the news.
Lower Intermediate Course – If you have taken several English courses beyond the beginner level, this course explores vocabulary, grammar and pronunciation to an intermediate level.
Intermediate Course – This course is for students who want to improve grammar, vocabulary and comprehension of English speaking and writing.
Towards Advancement Course – This course is meant for those at a high level already and approaching a fluent speaker level.
Upper Intermediate Course – For advanced level students, this course fine-tunes everyday speech and small, subtle English errors.
Shakespeare Speaks Course – This course practices of English phrases and expressions once used by William Shakespeare.
Instead of following a full course, students can select individual materials that are most appropriate to them in several long-running video episodes.
In other words, they have the freedom to choose those episodes from BBC Learning English that are best suited to achieve their learning goals.
Long-Running Multimedia for Vocabulary, Pronunciation and Idioms
If used properly, video can be a powerful source of education. And this is especially true for pronunciation and conversation.
This is why BBC Learning English features several long-running videos. For example, it includes 6 Minute English, The English We Speak and Lingohack with each multimedia channel is geared towards English education in its own unique way.
For example:
First, 6 Minute English is an audio session between two English gentlemen. They select a topic and go with it for 6 minutes. Knowing this, you can pick up all sorts of phrases.
On the other hand, LingoHack takes a segment from a news story and recaps key elements with subtitles. At the start of the video, they often review need-to-know terms.
Finally, the English We Speak is another short video series that takes a phrase or idiom and goes through its meaning. Generally, it starts with its uses and provides several examples how to use in everyday English.
From these video series, English learners can choose the videos that are most suitable for them to study English.
What's Next?
For the next couple of weeks, months or weeks, dedicate several hours a week to learning and practicing English with the BBC Learning English resource.
Do that, and you'll become fluent in English like you want. Because you'll be a master from all the effort you put in.
Overall, BBC is that rare, engaging resource that English learners (and teachers) can't live without.
What are some of your favorite BBC Learning English resources? Please let us know with a comment below.