English Teaching Jobs in Vietnam
A list of English teaching jobs in Vietnam
English Teaching Jobs in Vietnam
There are no government teaching programs that set up English teachers in the public school system. Instead, language center jobs are much more likely in Vietnam. Because there is a big push for young learners to pick up English, this is the main way for language conversation classes.
The average monthly salary in Vietnam is in the range of $1,200-1,800 USD (35,000,000 VND). This is more than enough to live comfortably because the cost of living is low in Vietnam. Depending on your employer, you may work 15-18 teaching hours per week. If you work in a public school, you have a summer holiday for vacation.
English Schools in Vietnam
There are tons of opportunities in English language academies in Vietnam. There's really no peak hiring time there because Vietnamese schools hire English teachers throughout the year. Jobs are available by getting in touch with some of the popular language institutes that we've listed directly below.
English Teaching Programs in Vietnam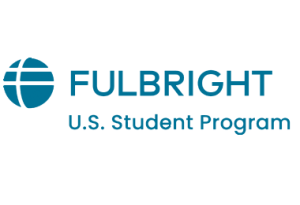 The Fulbright English Teaching Assistant (ETA) Program in Vietnam brings newly graduated U.S. college students to Vietnam for a period of 10 months. During your tenure, you will support English teaching and learning in high schools, colleges, and universities in Vietnam.
Selected participants will work in provincial capitals and cities outside of Hanoi and Ho Chi Minh City. Working in Vietnam through the Fulbright program gives recent graduates a chance to develop English teaching skills while learning about Vietnamese culture, people, and language.  
Internships
If it's your first time teaching abroad, we always recommend starting with an internship program. They set you up with affordable accommodation, a work visa/permit, and in-country support.  If you want to avoid the hassle and go to Vietnam, here are some of the top internship options to get you started teaching English in Vietnam right now.
The TEFL Academy Internships
The TEFL Academy offers a variety of exciting internships for students who are interested in gaining experience in the field of teaching English as a foreign language (TEFL). These internships are available for students who have completed their TEFL certificate programs.
Premier TEFL Internships
Premier TEFL has an internship program that is available worldwide at different times throughout the year. They allow students to learn about the TEFL industry, network with other professionals, and gain skills that will help them succeed in a career as a teacher of English as a foreign language.
The TEFL Institute of Ireland Internships
The TEFL Institute of Ireland offers a variety of internships for students who are interested in gaining experience in the field of teaching. Interns will be fully immersed in the day-to-day operations of an ESL school, gaining valuable insight into the industry in various countries
READ MORE: TEFL Internships: Get Paid with Teaching Experience
Certification
If you're looking to teach English abroad, the first step is to earn a TEFL certificate. A TEFL certificate is an English teaching qualification that focuses on teaching English as a foreign language. It's designed to prepare you to become a more effective teacher while working abroad.

An internationally recognized program with recruitment partners and internships.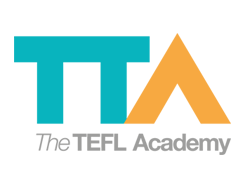 The only certification recognized in both the UK and USA for job opportunities.

An accredited TEFL certificate training institute with virtual and on-site training.